Former LiveRamp Executive Amelia Waddington Joins Search Intelligence Company Captify as Global VP of Product
by ExchangeWire PressBox on 2nd Feb 2021 in News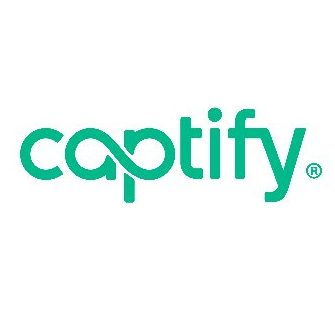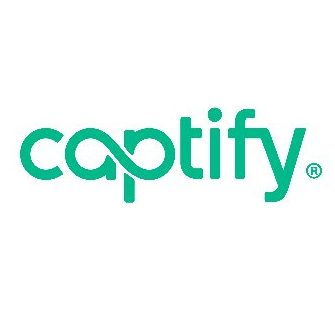 Captify, the global leader in Search Intelligence, today announced that Amelia Waddington, former LiveRamp executive, has joined its leadership team as global vice president of Product. Waddingon is charged with further defining the company's global product roadmap and strategy at a seminal moment for the advertising industry, as it moves to solve for the sunsetting of third-party cookies by Google Chrome. In this role, Waddington will be responsible for leading the global product team as they further innovate and expand the company's self-serve platform, Sense and suite of Search Intelligence products across audience planning, programmatic media activation, and insights to continue powering privacy compliant, addressable advertising in a post-cookie world.
The elimination of the third-party cookie comes at a time when advertisers and publishers need to understand intent more than ever for highly efficient targeting to ultimately drive new customers, sales and new revenue streams. Captify's long standing first-party publisher integrations are the foundation for its privacy-first, scaled onsite search data ecosystem, which when combined with its cookieless Semantic Technology, delivers intent with consent. Captify's Search Intelligence powers full-funnel, programmatic media, such as CTV, video and display, for superior performance for brands and advanced audience and monetisation strategies for publishers. With Amelia's expertise in identity and cookieless products, Captify is uniquely poised to continue bringing strategic value and drive results for clients without reliance on third-party cookies.
Waddington joins Captify from identity management leader LiveRamp, where her role was head of Measurement & Data Science Product. She brings nearly a decade of experience of driving product strategy and vision focused on identity and measurement solutions, underpinned by expertise across data science, machine learning and analytics. She joins Captify as it launches its self-serve platform and standalone cookieless solutions, fuelled by proprietary semantic and cookieless technologies that turn natural language search data into powerful audience and insights.
"The removal of cookies is poised to shake up the industry in a way that separates companies that have built sustainable, adaptable, innovative and future proofed businesses from those that are not built to last," said Waddington. "It is a really exciting time to go from being the person making the cogs that power the machines, to being able to influence the overall end output and ultimately, performance, through data-driven products. With Captify's unique dataset, technology and insights, they are positioned for success in this next chapter of advertising, and I am thrilled to be leading the product charge to help them reach that next level."
Commenting on Amelia's hire, Fiona Davis, Captify chief operating officer said: "Amelia has been at the forefront of cookieless technology, bringing to this role an intrinsic knowledge of the vast changes happening in identity right now and what success looks like in the future. We see these changes as a positive step for the advertising ecosystem, and an opportunity for Captify to grow and innovate with them, and we couldn't be happier to have Amelia at the helm of our product team at this critical juncture for our industry."
For more information on Captify, please visit https://www.captifytechnologies.com.

Captify
Captify is the leading Search Intelligence Platform for the open web and the largest independent holder of search data outside of the walled gardens, connecting the real-time searches from over 2 billion devices globally. Its Search Intelligence tech...
Powered by PressBox
Ad TechAppointmentCookiesProgrammaticSearch