Facebook Cuts Off News in Australia; iHeartMedia Acquires Triton Digital
by Grace Dillon on 18th Feb 2021 in News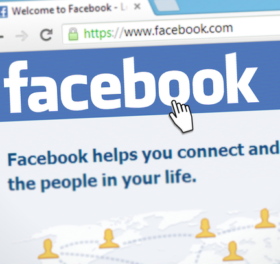 In today's ExchangeWire news digest: Facebook bans Australian users from sharing news on the platform as the House of Representative passes the News Media Bargaining Code; US radio broadcaster iHeartMedia buys ad tech firm Triton Digital; and the EU is expected to formally agree to a post-Brexit UK data deal.
Facebook follows through on Australia news restrictions
Facebook have announced that they will bar users in Australia from sharing news content on their platform. The decision comes off the back of the House of Representative's approval of the News Media Bargaining Code, a piece of legislation which will force digital platforms to pay media outlets in order to publish their content.
Announcing the news via a company blog post, Facebook AUNZ managing director Will Easton, said that the proposed bill "fundamentally misunderstands the relationship between our platform and publishers". Easton claims that this misunderstanding forced the tech giant to make "a stark choice" between complying with the code or restricting news sharing within the region.
Facebook had threatened to pull such a move earlier this year, a warning which was met with criticism from the Australian government and commentators alike. Facebook and fellow tech behemoth Google have been vocal critics of the proposed legislation since it was first announced last year, with both firms arguing that the current conditions of the will make their news businesses untenable.
Google have fought back against the code by pushing their News Showcase, a remuneration scheme that pays publishers for their content under a licensing fee. Whilst it has been universally well received, Showcase seems to have made a good start in Australia, with media giants News Corp and Seven announcing they have also signed up to the initiative, achievements which saw the government amend the proposed code to accommodate the lump-sum payment method used under a Showcase agreement.
Facebook, in contrast, have opted for a less tactful response to the impending law. Publishers from across the country have criticised the platform for their "unreasonable" decision, as well as for failing to give them notice of the ban. Guardian Australia managing director Dan Stinton warned that the move will alienate high-quality and trustworthy news outlets, a consequence which could exacerbate the "mass of disinformation" that the company is "already struggling to moderate".
Given that Facebook will remain subjected to the code regardless of their decision to shut out publishers, they have done themselves no favours here.
iHeartMedia acquires Triton Digital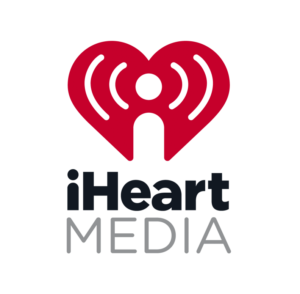 iHeartMedia, a US-based radio firm, has struck a deal to acquire ad tech company Triton Digital for USD $230m (£165m). The purchase, announced yesterday (17th February), will see the broadcaster develop its podcasting unit.
E.W. Scripps Co.-owned Triton provides technology that helps advertisers enhance their targeting efforts, as well as solutions to help audio streamers and podcasters analyse their audiences and insert ads into their programs. The deal follows iHeartMedia's purchase of podcast analytics company Voxnest in October last year, emphasising the radio giant's intent to forge a way into the space.
iHeartMedia is far from alone in this desire, however – rival broadcaster SiriusXM has been steadily increasing its podcast presence, whereas audio streaming leader Spotify has acquired a number of podcast production companies, and Amazon signalling its interest with its planned purchase of Wondery.
Commenting on the buy, iHeartMedia CEO Bob Pittman said "iHeart, with our strong leadership position in podcasting, digital radio and broadcast, already provides cutting edge audio management, programmatic and data solutions for the broadcast radio, digital audio and podcasting industries, and this acquisition further strengthens our position as the No. 1 audio company in America and provides unique — and critical — solutions for the industry and for advertisers."
EU to agree to open data border with UK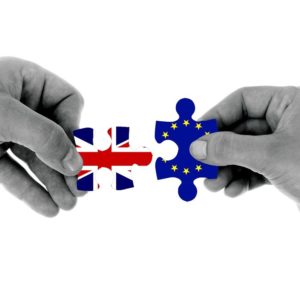 The European Union's top legal body is expected to agree to a deal that will allow data to be transferred from EU territories to the UK. According to a draft document seen by the Financial Times, the European Commission has concluded that the UK's data policies offer sufficient protection, meaning that there's no need for additional safety processes.
Whilst EU-UK relations have been terse since the end of the Brexit transition period, there appears to have been little discord between the two over enabling a mutual flow of data. The agreement will come as a relief to businesses on both sides of the border, removing one potential hindrance to the numerous hurdles that have sprung up since 31st December. The deal is also considered a win for national security services, for whom the availability of information is essential for tackling crime.
The UK has already agreed to allow data to travel freely to the EU, but the bloc will have to impose the necessary measures in place before the expiration of the post-Brexit temporary measures on 30th June. It's anticipated that the Commission will make the decision official before the end of this week. However, some caution that businesses should hold off on celebrating until the deal is confirmed.
TagsAustraliaDataEUFacebookPodcast