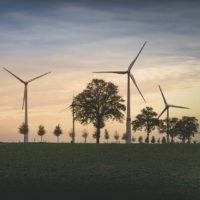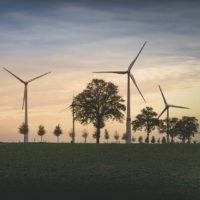 In association with Canton Marketing Solutions; Control v. Exposed; and The Programmatic Advisory.
The concept of a digital-first agency is hardly a new one, indeed most of the major groups have such agencies within them. From Essence under the wing of GroupM, to the likes of Merkle (Dentsu Aegis Network); Epsilon (Publicis); and Hearts and Science (Omnicom). Despite this, S4C and MightyHive have been able to get a leg-up and massively disrupt the model once more.
Now, with the pandemic accelerating change, we are witnessing yet another type of independent service layer provider emerge to enable advertisers to thrive in the post-pandemic world. Here, ExchangeWire speaks to Robert Webster, Founder of Canton Marketing Solutions; Paul Frampton, President, International at Control v. Exposed; and Wayne Blodwell, Founder and CEO of The Programmatic Advisory, on what their companies offer compared to "traditional" digital-first agencies, and the role they are set to play in the next-generation advertising ecosystem.
ExchangeWire: How do new-breed service layer companies serve marketers in the modern digital marketing ecosystem, alongside "traditional" incumbents?
Robert Webster: We are designed from the ground up for the new world of addressable media and digital media transformation. Traditional agencies were set up to be all about buying power and negotiation, whereas we are designed for the increased speed, technical skill, and data driven ecosystems. that are major challenges for great media execution today. Our approach to planning and buying is anchored in the new world, whilst we still understand marketing fundamentals.
Secondly, we have much higher average and maximum technical skillset. We prioritise skills and culture in programmatic platforms; marketing and advertising technology; cloud computing; CDPs; and media engineering.
Thirdly, we are here to solve problems and transform a client's capabilities, rather than take on a business-as-usual buying function. We act more as a coach towards digital marketing transformation rather than someone who wants to deliver media continuously.
Agencies are still very strong at global media execution, publisher relationships, and traditional planning and buying techniques. As such we can complement a large traditional agency very well, or indeed work just as well with a client's in-house team.
Paul Frampton: What brands increasingly are looking for is flexibility and agility in the service model. By that I mean being able to engage with experts to solve their biggest pain-points, whatever they might be. That's not always just about spending more media money, they think about how to acquire customers differently and retain them
Brands are looking for partners that can help them work out the answers to questions such as "What do I do about choosing the right technology? How do I collect the right data and activate that data?" They need to have a full understanding of what that looks like in terms of the talent, the platform, the process, and the partners. Most marketers in their digital maturity are not at a stage where they can do all that themselves. So they need new partners that can help navigate that.
The problem with the traditional holding group model is that it's built on scale and it's built on certain margin levels, which has led to a lack of transparency, in terms of not just the finances model and the data, but also transparency in terms of how they actually do what they do. As things have moved more towards digital, it's become more opaque and more money has gone towards two or three players, which you could argue is not necessarily driving innovation and differentiation for marketers.
Wayne Blodwell: The way that we position ourselves is that we don't see agencies as competition, instead consultancies such as ours are additive to agencies. We focus on how to strategically approach programmatic and we don't do any of the delivery, the buying, or relationship management anywhere in our business. We see this as being like a totally new area of service which I don't think an agency is right to deliver because they have that conflict. Agencies are loaded with talent and are very good operationally, they have a ton of experience and scale, but the swim lane we're in is just different to theirs. So I don't know if we're better equipped than traditional companies per se, I just think we are in a different space.
How is the role of independent service providers and consultancies evolving? Is there a convergence with traditional agencies or these set to remain distinctive categories?
WB: The traditional agencies in general can't consult. Where they do it's a smokescreen to do other things. It is not core of a traditional media agency operation and they're almost doing it because they have to, given market dynamics of consultancy services coming to the fore. That's where the most of their employees are, and all the relationships they have with the big tech providers, major media owners, and that's what they're great at. Where they consult, it's as if clients are paying them twice, in the sense of paying agency X to tell them how to use agency X. That agency-led consultancy service is never going to tell clients: "You should put our services up for review", and they have limited consultancy chops about how to run these processes. But that's alright. They're really good at certain things and should just double-down on those.
PF: When I look at the agency world, what's happening now is similar to what happened over the last 50-60 years within the automotive sector. If you go back to the 1950s, GM and Ford had 90% of all car sales, they dominated everything. I feel that the holding groups were in that place where everything went through them. Over time, new companies started to come in that offered different types of product and services.
The new breed is this kind of hybrid between a consultancy and an agency, that knows what it's like to buy media and to activate within programmatic, but is actually advising the client independently on what to do well. So I actually think if you take the whole pie, the holding groups will just contract over time. They'll still have a big chunk of it, but then there'll be independent agencies that touch all media, there'll be independent digital agencies like jellyfish and ForwardPMX, and then there'll be these hybrid consultancies that help brands go on the digital transformation journey. So I don't think it's a convergence. I think it's a contraction of the holding groups and a growth in these independent agile service models because they fit within the sector, in the same way as DTC and e-commerce brands fit in alongside established FMCGs.
RW: There is a trend towards smaller specialist providers. In the previous era, buying power and therefore scale were so important. This new world is much more about skills and being able to help a client grow. The gap between an agency and a consultancy is getting ever smaller, to the point where it will likely become indistinguishable.
What role do the new-age service layer companies play in educating marketers on the value of programmatic advertising?
WB: Education is something that we do a lot of. We launched the Programmatic University at the start of the first coronavirus lockdown as a training vehicle. We're the IAB's training partner in the UK. We've done a lot of training programs directly with brands and that's because our client base skews to those that do care. Our clients really self-select, they understand the value in education and upskilling themselves, and also understand the value in consultancy outright.
What we're seeing is the bigger brands are taking a bit more control, and upskilling themselves to better understand programmatic, because they're spending more money in it than they ever have, so there is a duty of care. Marketing budgets are also having to work harder because, with the pandemic in particular, it's not like the glory days of just chucking money towards some ads. It has to show returns.
PF: I think there's education needed about the entire digital advertising sector. The complexity and the confusion of digital in its current state leads marketers to all follow the same path to the walled gardens. I'm not saying that those platforms don't have incredible value. They do, but they're not the only thing that exists. The open web is a very large part of the internet and a lot of consumption happens within it, yet 80% of all ad dollars globally are spent with two partners. So you can tell that there needs to be education because investment doesn't match consumption and generally brands grow by having differentiated innovative strategies, not by all doing exactly the same thing.
RW: This is a key role. Programmatic techniques are applicable outside of display channels, encompassing search and social (the large walled gardens), as well as traditional offline channels with the increasing emergence of CTV and DOOH. Being able to educate advertisers how to prosper in this new, faster, and more technical, world is a key reason for companies like ours to exist.
How are modern service layer companies preparing for the deprecation of IDs across web and mobile, in terms of their analytics and auditing capabilities?
PF: It shocks me how few marketers have got it at the top of their list to sort. We've been doing work on this for about 18 months in our core programmatic business. We've been looking at lots of different solutions, whether that is knitting together different first-party IDs through a technology platform, whether it's authenticating traffic by working with the likes of LiveRamp, whether it's about going back to techniques like contextual marketing, or examining different ways of actually defining targeting. There won't be one solution. It's going to be more complex, which necessitates that brands work with smart partners to navigate through that, but it's also going to drive a lot more innovation and invention.
RW: There are dozens of competing options in the emerging ID-free world. It is the new service companies like us that are helping brands navigate the space and are indeed proposing practical solutions to how they should future-proof their marketing effectiveness. Many ad tech companies are hiding from the future because they have yet to fully map out their own solutions in this new landscape. Traditional agencies have been very nervous to give any practical advice on privacy compliance and have struggled with the need to fulfil their trading deal requirements. So it has fallen to this new breed to prepare advertisers for the future in a media-neutral way.
WB: The deprecation of IDs won't affect us directly because we just consult on the potential scenarios and how to navigate them. For us we're just helping our clients navigate what the challenges might be. As we focus solely on the advisory piece, we're educating ourselves on the likely multiple scenarios, having all the right meetings, coming up with thoughts around it, and empowering clients with impartial advice.
How does your company stand out amongst the new-breed service companies?
RW: Canton's main differentiators are that firstly we are not only consultants but practitioners in the area's clients need assistance: data; technology; and programmatic media buying. We have a team who actively work on running such programmes for clients so speak from a position of real strength. Secondly, Canton's style is to act like a coach, where the mission is not to play the game but to help the client improve at digital marketing. Everyone needs a coach and in the space of digital marketing transformation that is particularly true at this time.
WB: The Programmatic Advisory only consults, we literally don't do anything else. We don't have any deals, we don't run campaigns. We just advise, and we've been doing that for four years. We have an impressive list of clients who trust us and retain us in order to keep pushing them in the right direction. Where we stand out is our experience, expertise, and our commercial model. It's the simplest business model in the world. Just get really good people to advise brands on what to do, and remove any conflict and create a culture that allows for really talented people to think about a programmatic future.
PF: I would say that the way Control v. Exposed stands out is by being more of a consultancy and an advisor than an agency. Our mantra is to be customer-centric in everything we do. That means not thinking about paid media but about solving the most urgent pain point for the advertiser. If a brand needs to onboard new technology or capability first, or it needs to solve its UX or SEO, before starting to spend on paid media, then that's what we'll tell a client. We are deep experts in using technology and data to effectively buy audiences but it's customer centricity and flexibility that distinguish us. If a client doesn't have the skillset and doesn't want to outsource, we'll embed people inside their team or help them hire talent. Unlike most agency businesses that have a fixed service model and want things to work a certain way, as much as possible, we'll try to create fluidity in the service and talent model we provide, so that it best fits the client's needs.