IAB Europe Releases Guide to the Programmatic CTV Opportunity in Europe Authored by Industry Leaders from Across Europe Provides a European-Level Overview of the CTV Programmatic Supply Chain
by ExchangeWire PressBox on 28th Apr 2021 in News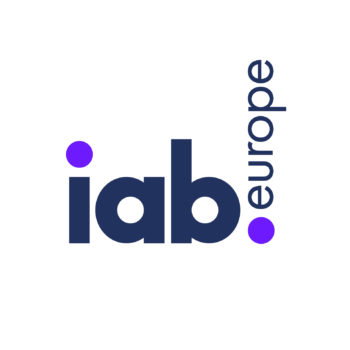 IAB Europe, the leading European-level industry association for the digital advertising and marketing ecosystem, has today released its 'Guide to the Programmatic Connected TV (CTV) Opportunity in Europe' to help planners and buyers of media understand and navigate how CTV can operate programmatically.
Following on from IAB Europe's Guide to Connected TV that was released in June 2020, the new guide takes a deeper dive into this emerging channel, providing a European-level overview of the CTV programmatic supply chain and the programmatic buying options available to advertisers. The guide also addresses the challenges that planners currently face, with some key considerations and best practices to ensure programmatic CTV investment is being optimised and used effectively.
The European Connected TV (CTV) market has skyrocketed in recent years. Where the worlds of TV and digital have been gradually merging over time, more and more consumers have been tuning out of traditional linear TV options and moving into online streaming, paving the way for the CTV phenomenon.
In Europe, CTV presents a huge opportunity for advertisers to reach engaged audiences with the right message. Recent findings from Magnite's 'CTV: The Future Forward - EU5' consumer research found that 71% of viewers prefer streaming to broadcast. However, the European CTV ecosystem is a diversified collection of markets all at different stages of CTV growth. Each country has its own unique definitions, group of CTV apps, plus differing offerings from broadcasters. For the CTV market to reach its full potential in Europe scale is key, and for that to happen programmatic CTV needs to be adopted.
Commenting on the role that programmatic advertising can play to help scale CTV across Europe, David Goddard, chair of IAB Europe's programmatic trading committee and senior business development director at DoubleVerify said "Programmatic ad selling has numerous advantages, such as offering a centralised approach to CTV buying, providing scale, and a unified view of data in real-time. However, buyers and publishers need to firstly understand how it operates in order to capitalise on the programmatic opportunities for CTV in Europe. The guide, written by experts from across the programmatic CTV landscape, perfectly describes the market setup, key stakeholders and operations. It focuses on what industry standards should be adopted in order to enable scaled CTV monetisation and advises how to tackle industry challenges such as: fraud, viewability, brand safety and how demanding greater transparency is critical to support future investment and ROI on this emerging channel. We encourage all industry stakeholders to read this guide to help maximise their opportunities".
This guide has been developed by experts from IAB Europe's Programmatic Trading Committee. Contributors to the guide included Criteo, Didomi, Finecast, Google, IAS, Magnite, Oracle Data Cloud, PubMatic, Rakuten Advertising, SpotX, IAB Tech Lab and Xandr. Commenting on the importance of the guide Glenn Perera, Director, Product Strategy EMEA, Integral Ad Science (IAS) said "With CTV in more homes than ever before, we are witnessing a huge growth opportunity of programmatic advertising within these environments. IAB Europe's Guide to the Programmatic CTV Opportunity in Europe is a vital resource that identifies the growth of CTV programmatic advertising, best practices and how marketers can tap into these opportunities. We're excited to have contributed to the guide as there's a huge appetite for CTV related education and awareness in the market along with honing the standardisation and unified measurements of ad campaigns so that marketers can continue to invest with confidence."
2021 is a key moment for the industry to reflect on the past decade of digital advertising and channel lessons learnt into the development of the CTV ecosystem. A call for action within the guide is for transparency, measurement and brand safety to be prioritised and for all players to be accountable and responsible for building on these principles in the future. IAB Europe will continue to work with their members in 2021 to uphold and build on these principles.
Download the Guide here.

IAB Europe
IAB Europe is the European-level association for the digital marketing and advertising ecosystem. Through its membership of media, technology and marketing companies and national IABs, its mission is to lead political representation and promote indus...
Powered by PressBox