Zynga Acquire Chartboost; UK FMCG Brands to Increase Digital Ad Spend
by Grace Dillon on 6th May 2021 in News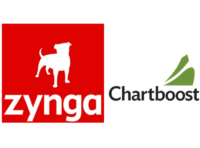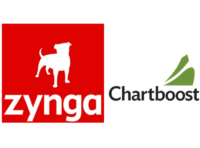 In today's ExchangeWire news digest: Zynga acquire Chartboost for USD $250m; Zenith report an increase in digital ad spend by UK FMCG brands; and S4Capital's MightyHive partner with Brazil's leading digital performance agency, Raccoon Group.
Zynga set to acquire Chartboost
Interactive entertainment leader Zynga have reached a deal to acquire mobile programmatic advertising and monetisation platform Chartboost. The definitive agreement will see Zynga take 100% ownership of the unified advertising platform for USD $250m (£179.9m) in cash.
Alongside a global audience of over 700 million monthly users and more than 90 billion ad auctions a month, Chartboost offer their own DSP, SSP, and SSK. As a combined entity, Zynga and Chartboost "possess all the elements of a complete, next generation platform: high-quality content, direct player relationships, massive reach and full-stack advertising technology that can be applied across Zynga's game portfolio and Chartboost's advertising partners", says a press release.
"Chartboost is one of the most dynamic monetisation and discovery platforms in mobile, and we could not be more excited to welcome their talented team to our company," said Zynga CEO Frank Gibeau. "By combining Zynga's high-quality games portfolio and first-party data with Chartboost's proven advertising and monetisation platform, we will create a new level of audience scale and meaningfully enhance our competitive advantage in the mobile ecosystem."
UK FMCG digital ad spend sees stable growth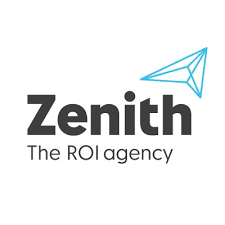 Fast-moving consumer goods (FMCG) brands in the UK will spend 7% more each year on digital advertising channels until 2023. That's according to the Businesses intelligence – FMCG Food and Drink report from ROI agency Zenith, which puts the rate of growth ahead of the 4% previously forecast.
The report found that whilst TV remains a stalwart for FMCG, brands are increasingly shifting to digital in order to reach younger audiences. As a result, the amount spent on advertising via digital channels will rise from £9.6bn in 2020 to £11.6bn by 2023, and digital's market share will increase by 46%-49%.
Traditional media is still struggling to keep pace with emerging channels, with the exception of out-of-home (OOH), says the report. FMCG brands' investment in OOH and digital OOH (DOOH) advertising will rise 9% each year from 2020 to 2023, and the channel's market share will grow 7% as outdoor living returns to pre-pandemic levels. Total FMCG spending had declined by almost 11% amid the global health crisis, but is expected to continue its strong recovery, according to the report.
S4Capital's MightyHive merge with Raccoon Group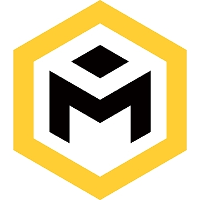 S4Capital have expanded their Latin American presence by combining MightyHive with Brazil's leading digital performance agency, Raccoon Group. The move comes after a strong Q1 for the new era digital advertising and marketing services company, who recorded a 33% rise in like-for-like gross profit or net revenue for the period.
Raccoon Group, whose clients include Nubank, Unilever, and Gympass, was founded by Google Alumni André Palis and Marco Túlio Kehdi in 2013. Specialising in Digital Paid Media (search, social and commerce media), Inbound Marketing (search engine optimisation and conversion rate optimisation) and IT/Business Intelligence (data analytics), Raccoon Group will help S4Capital's data and digital media practice bolster its capabilities within the region.
Commenting on the partnership, Raccoon Group CEO André Palis said "We couldn't be more excited to join forces with MightyHive and S4Capital. We can't wait to collaborate with their existing services here and offer clients, talent and platforms a contemporary and differentiated partner." MightyHive co-founder and S4Capital executive director Chris Martin added "Raccoon is a natural expansion of our data and digital media practice in Brazil. Welcoming André, Tulio and their colleagues to the family allows us to combine our existing capabilities with their best-in-class performance media and data competencies to create a broad-based Digital Media offering."
AcquisitionAd SpendAgenciesDigitalLATAM