Total Media Solutions Choose Pixalate to Enhance Ad Fraud Verification
by ExchangeWire PressBox on 12th May 2021 in News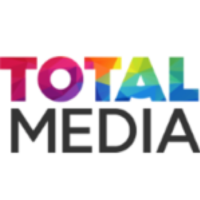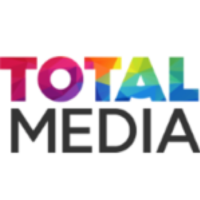 Total Media Solutions, an advertising technology solutions provider that helps publishers manage their revenue and create value-added experiences for users, today announces a business relationship with Pixalate, the global ad fraud intelligence and marketing compliance platform. The collaboration enables Total Media Solutions to protect relationships with its demand partners and boost the reputation of publishers by ensuring online traffic is continuously monitored to create a clean, well-lit advertising environment.
As the most robust platform offering the ability to vet publishers prior to onboarding, Pixalate supports Total Media Solutions with mitigating ad fraud through preventative measures. Pixalate also plays an integral part in protecting Total Media Solutions' relationships with demand partners, helping the solutions provider uphold its core values of trust and safety.
In Q4 2020, the overall invalid traffic (IVT) for Total Media Solutions' publishers was 2%, which is significantly lower than Pixalate's industry-wide benchmarks. Alongside IVT analysis, Pixalate provides a breakdown of fraud types and actionable insights to improve ad fraud prevention for publishers. Pixalate's capabilities that Total Media Solutions leverages include:
Safeguarding reputation – Publishers can identify and investigate suspicious activities across their entire portfolio. By analysing over 2 trillion data points, Pixalate delivers timely information that enables publishers to prevent and combat malicious attacks, such as spoofing.
Competitive analysis – Media owners are able to closely monitor key competitors' impression and risk performance. Pixalate offers comprehensive metrics for IVT, viewability and impressions by various GEO segments and delivers actionable insights for publishers to develop informed strategies.
Improve relationships – With the most complete source of risk insights available, investors can accurately and efficiently evaluate publishers' domains and apps. Pixalate's one-stop risk intelligence platform covers proprietary data by tracking more than 1.5 MM apps and 8 MM domains from industry-leading SSPs and Ad Networks.
Ben Erdos, chief services officer at Total Media Solutions commented: "As a leader in the ad fraud prevention space, Pixalate is a perfect fit for helping us to protect our publishers and demand. We are deeply committed to realising our vision of a clean ecosystem at Total Media Solutions. With Pixalate's exceptional ad fraud verification capabilities, we can offer robust means of preventing and mitigating risk, which will heighten the trust between all of our partners."
Calvin Scharffs, VP of product marketing at Pixalate commented: "At a time when rebuilding trust is a key focus for the ad industry, we commend Total Media Solutions for building stronger relationships between publishers and ad buyers through transparency and effective ad fraud prevention."

Total Media Solutions
Total Media Solutions knows publishers – it has been working with them for 16 years and is one of only nine Google-certified resellers worldwide. The company uses its knowledge of the latest industry news, policies, and best practices to help publi...
Powered by PressBox
Ad FraudAd VerificationMediaPartnership