Data-Led Buying in Emerging Channels: Q&A with Charlotte Powers, the7stars
by Mathew Broughton on 20th May 2021 in News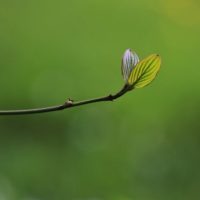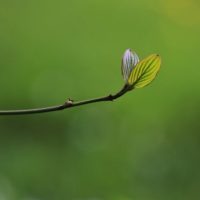 In this exclusive interview with ExchangeWire, Charlotte Powers, digital lead at the7stars and judge of The Wires Global 2021, discusses data-led buying in the context of emerging channels in programmatic.
What is the current state of play when it comes to planning digital audio in a programmatic context? Are capabilities across inventory management, measurement and reporting opening up new doors for performance advertisers to invest in the channel?
Across the board we're seeing that digital audio consumption is growing, and whilst traditional linear radio accounts for the largest market share, we can see digital audio starting to grow. This growth seems to be driven by wider inventory pools and new supply sources, including smart speakers (for instance Alexa and Echo devices).
Generally digital audio can be broken into three supply sources: streaming (huge market share with suppliers such as Spotify and Deezer, and most recently YouTube Music), podcasts (Acast, Audioboom, DAX, etc.), and online broadcast radio (majority of inventory here across DAX and Octave). Whilst the audio landscape is growing, there is a reliance on the larger publishers to provide scale and a wide array of content, it's unlikely that a new supplier in market will be able to compete with the behemoths that are Spotify, DAX and Octave.
IAB UK recently released a report (produced with PwC) which found that despite the pandemic, digital audio grew 17% year-over-year, of which podcast spend was up 43%. As such, the real opportunity for increased budget and wider reaching campaigns comes from podcast inventory.
Being able to access all of the above supply programmatically allows advertisers to be incredibly flexible, and optimise campaigns based on first-party data and adjust their strategy according to market conditions. This provides value for money in a time where efficiency is hugely valuable to clients, but also measurable results supported by data. With the removal of third-party cookies imminent, this suddenly makes the opportunity all the greater.
Creative as we know is the driving force of performance, often cited as being 70% responsible for a campaign's success. As we shift to a privacy-first and data-secure market, creative can help mitigate audience targeting losses with smart use of first-party data to power dynamic creative delivery, helping brands resonate in a more contextual way with audiences (through geo location, content category, etc.).
How is programmatic democratising the buying process across digital audio and CTV?
The machine-learning capabilities and scale of programmatic trading and optimisation is incomparable to any other media platform. COVID-19 has accelerated new digital behaviours and viewing habits, as well as spurring on technical advancements. New ad tech solutions and programmatic platforms are all helping to drive productivity gains, and this is leading to more access, affordability, and widespread adoption.
With emerging audio-visual buys like digital audio and CTV, whilst the channels themselves can be somewhat treated in silo, essentially the output is the same: to get in front of the right audience at the right time and speak to them with the right message. However, with the sheer volume of inventory available and complexity of the activation process, getting this right remains a significant challenge.
In addition, ensuring digital audio and CTV bought programmatically remains brand safe and non-fraudulent means that democratising inventory access does not come without significant risks to brands.
Will there be a wholescale shift from display to CTV and OTT advertising? What challenges remain for data-driven buyers here and how can these be addressed?
There is absolutely an opportunity for there to be a sizeable shift from display to connected TV and OTT platforms, namely down to the exponential growth we've seen in reach and scale thanks to several lockdowns and more people being at home. With this increase in scale, there is therefore a much bigger opportunity for testing data-driven buying in the same way it is executed across display and video campaigns, and it is both the responsibility of media agencies and the suppliers of these platforms to provide the means necessary to ensure campaigns can still be executed with the same level of accountability and measurability in place across existing digital channels.
What we can expect to see is an even a bigger shift in budget moving from linear TV, as opposed to display, particularly with the recent news regarding restrictions being put in place around HFSS. As digital professionals, it's our job to demonstrate to clients and marketers that you can still reach your target audience at scale using emerging platforms, whilst executing their campaigns with data at the heart of the activation.
Has the industry got the right technology tools in place to enable a bridge between data and creative in emerging channels? Is more education needed in how best to use and apply these tools?
It feels like the industry is moving closer to a space where we are bridging the gap between data and creativity, certainly a lot more than we were a couple of years ago. However, there is still a long way to go in how we can effectively rely on data informing our creative and potentially vice versa. With the eradication of third-party cookies, there is now a greater need for agencies to engage with suppliers who can provide the necessary tools required to deliver contextually relevant creative, matched to media placement.
An example of one of these partners is Cavai, an advertising conversational platform who do not use cookies to create personalised recommendations to those who engage with their ads. Rather, it gathers data through a two-way interaction with consumers. This then becomes incredibly valuable when it is fed back into campaign optimisations and used to inform creative output. Whilst this might not be a solution for all brands or sectors, it's a very exciting product that demonstrates the opportunities between data and creative.
Brands are increasingly looking for ways to improve targeting, drive relevance and optimise creative. Part of our remit when it comes to data and technology is to look for those solutions that bring simplicity to our clients' lives. Being technology neutral at the7stars means we have the freedom to curate the best bespoke build for each client.
To further bridge the gap between data and creative, we have also launched Supernova, our in-house creative production arm. Supernova is uniquely placed to enable clients to align their creativity with data, tech, media intelligence, and channel strategy - to drive relevance and amplify effectiveness across any multi-channel plan and to ensure clients aren't missing opportunities.
How have the challenges of the coronavirus and deprecation of third-party identifiers affected data-led buying? Are emerging channels the key growth driver for the future, or is a more marketer-specific approach required?
From an agency perspective, data led buying is now even more critical in a post cookie environment. Done properly with full compliance and using the latest technology such as data clean rooms and techniques like modelling and probabilistic matching, advertisers can run highly targeted and effective programmatic campaigns. This is an incredibly exciting time to investigate new ways to reach and engage consumers.
The Wires Global 2021 awards are now open for entry, with an early bird deadline of 28th May 2021. Please visit our dedicated awards platform for further details and to enter.