Industry Collaboration and Augmentation - the OSS Way
by Grace Dillon on 7th Jun 2021 in News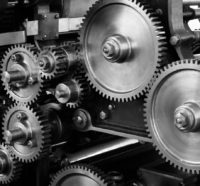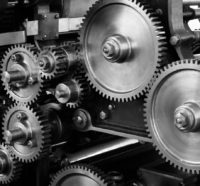 In this article, Jonas Jaanimagi, technology lead at IAB Australia, discusses the need for greater collaboration within the industry, and explains how Open Source is helping bring that about.
In the current environment in our industry, it's often hard to see through the relentless noise related to private eco-systems. It's also hard to see past how this approach will only get worse moving forward, with large publishers and other platform players increasingly following suit and an ecosystem of federated walled-gardens emerging as a result. At a glance it would appear that everyone is simply seeking to consolidate what they have in terms of audiences and solutions for buyers - and in the short-term, it may initially seem unlikely that we'll see any increased levels of collaboration.
However, under the hood (and historically) this isn't and has never been true of digital advertising. Those working at the coal-face in this environment for more than 20 years all know that one of the many unique dimensions to this industry is that we are all inter-connected and highly reliant upon one another to continue to flourish and grow. Never more so than when a crisis is looming, scenarios which run in persistent and perpetual cycles in digital media. Partnerships and collaboration in the future will be even more important than ever – and the concept of consortiums for small-to-mid sized publishers are intrinsically community-driven at their core.
Hence, I thought it timely to provide some examples of how we're seeing increased industry collaboration in key areas.
The Open Source Way
Before we review any examples, we should provide some philosophical direction. As a guiding example of active collaboration, one needs to look no further than open-source software and how it's exploded over the past 30 years or so. Developers of software that has an open source license willingly allow anyone to download, collaboratively improve upon, and distribute the software without paying fees to the original creator. Linux, WordPress and MySQL are all clear and incredibly popular examples of this working very effectively. There are also enormous profits to be made by leveraging the benefits of this approach - for example, two years ago IBM acquired Red Hat (a provider of enterprise open source solutions) for a cool USD $34bn (£24.1bn). Android is also open-source at heart via the Android Open Source Project (AOSP), although it does also include closed-source elements such as Google-branded apps.
If you review the principles of the 'open source way', as defined by the OpenSource.com community - they are all very closely aligned to how all the global IABs and IAB Tech Lab (all non-profit organisations) philosophically function when they are running optimally. The core values of transparency, collaboration, inclusive meritocracy, and community all play a key part and genuinely resonate. The similarities persist, as there is a body called the Open Source Initiative (OSI) which acts as a voluntary non-profit standards body with a global scope to educate about, and advocate for, the benefits of open source software.
Current industry initiatives that align
Here are 5 heartening examples of this type of approach currently functioning very healthily in our industry, including one focussed on people:
Project Rearc – for the last 18 months or so IAB Tech Lab have been running a collaborative cross-industry initiative to help resolve for when third-party cookies are fully deprecated for digital marketing. Privacy concerns are continuously raising the bar on the requirements for the industry, continuing to ensure that advertising technology can functionally deliver the outcomes that digital marketers require, and keeping the internet free and open for us all. Project Rearc is efficiently managed by dedicated product leads, who run regular meetings and global updates, and seek inputs, submissions and enhancements via shared documents. Thus far the project has seen active participation from some 400 different companies in 37 countries, including 20 industry trade organisations globally. Collaborative at its core and responding to a pan-industry need, the resulting approaches espouse technological innovation, interoperability, and active inputs to industry specifications and standards from anyone and everyone. Four sets of specifications have recently been released with feedback provided over a 6-week public commentary period. Upon updated release, open and collaborative global testing will follow very shortly.
OM SDK - the Open Measurement Software Development Kit (OM SDK) eliminates the requirement for app developers to implement various SDKs in order to enable core measurement insights across display, native, and video by incorporating a number of different vendor solutions within one SDK. The initiative was launched in 2018 with a number of founding members committing collaborative resources to build-upon and then re-release the original source code, which was donated by Integral Ad Science. Since joining forces on this project, these founding members have brought together their different perspectives, and incrementally offered technology and IP to ensure that IAB Tech Lab could release a single SDK to simplify mobile measurement for all. This made the product integrations much easier for app developers and access to preferred providers more flexible and freely available for marketers. Each resulting release of the SDK has brought improved capabilities and features that have benefited the entire industry and made it easier for both buyers and sellers to implement and leverage those enhancements. The building blocks have been focussed upon viewability, and the environments have been extended to include web for video, so as to start enabling cross-media measurement. There is more to come in terms of the core capabilities – CTV and OTT will also be even better supported later this year.
Prebid.org - the success of header bidding drove publishers to increasingly adopt more bidders and eventually containers (or wrappers) were required just to manage all of the various header bidding partners. Publishers have historically had a number of different options to oversee this process, but prebid.js, which launched in 2015, was specifically designed to be a new type of open source container for publishers. Any publisher can use the code, and any company in the ecosystem can add to the code. The transparent and open nature of Prebid has helped the industry rethink what was possible with a container, and the community that has since built-up around Prebid has helped to unify a historically niche and globally fragmented ad tech space to provide a genuinely impressive level of consistency and collaborative innovation. From this framework, Prebid has continued to grow and today is the fastest-growing header bidding solution in terms of both adoption and usage.
UID2 – a key approach (as an output of Project Rearc, see above) in the future for marketers will be having 1:1 linked audiences between publishers and advertisers, using either an explicitly opted-in device-based ID or a secure user-enabled ID. This has to be secured, have transparent uses, and offer consumer privacy-focused controls. The Trade Desk has recently open-sourced their original code for a user-enabled ID (called Unified ID 2.0) and donated it to the industry to collaboratively test and improve upon as an open solution. This will enable full transparency on the UID 2.0 code base, meaning that anyone can see and confirm the processes the code performs, as well as monitor and suggest changes to the code. UID2 will not be the only secure user-enabled ID available and IAB Tech Lab will be welcoming other source code contributions as potential industry-owned addressability solutions; any such proposal will also undergo a strict parallel review process. We can expect more news on this initiative and the approach in terms of governance and the open-source framework in the coming weeks. Given the imminent future deprecation of third-party cookies in early 2022 and the current myriad of identifiers being released, this type of approach for open-sourced and peer-reviewed universal IDs to be run by the industry for the industry is genuinely forward-thinking and collaborative.
Mentorship – an example of a non-technical initiative from us here at IAB Australia that I feel is representative – and, importantly, focusses on our people rather than software or specifications/standards – is 1:1 mentorship. For two years, we've been running a local mentorship program which aims to support, nurture, and develop a diverse and sustainable digital advertising industry by enabling our more experienced members to spend quality time mentoring our junior members. Whilst not necessarily open-source by design, the project is free and the approach remains fully collaborative, benevolent, and reliant on the genuine and voluntary efforts of all involved to help improve the industry for everyone.
Considerations for the Future
Whilst it may tactically appear that being more closed will become more prevalent, hope remains in the gradual realisation of the strategic benefits of openness and collaboration - and meaningful precedents do exist. I fully anticipate an enormous push for innovation in ad tech over the next 18 months and an appetite for the industry to work more closely together to work out the optimal ways forward in various areas. We now have a clear opportunity for digital marketers and enabling businesses to provide the appropriate advertising for an ad-funded internet, where consumers can willingly participate knowing that their preferences and privileges are being honoured. For this to happen, we'll increasingly need to move forwards together – not individually.
Ad TechAustraliaIndustry InfrastructurePost-Cookie