IAB Tech Lab Sued Over RTB; Vungle Acquire JetFuel
by Grace Dillon on 16th Jun 2021 in News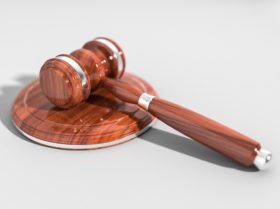 In today's ExchangeWire news digest: the Irish Council for Civil Liberties sue the IAB Tech Lab over the data-sharing practices behind real-time bidding; mobile performance marketing firm Vungle acquire influencer marketing platform JetFuel; and eMarketer predict that the US' TV upfront market will grow by 7.6% in the 2021-22 season.
Irish Council for Civil Liberties sue IAB Tech Lab over RTB
The Irish Council for Civil Liberties are taking the Interactive Advertising Bureau's (IAB) Tech Lab to court. The legal challenge, filed by former advertising professional Johnny Ryan, accuses the industry body of sharing masses of user data without consent in order to conduct ad auctions through what's known as real-time bidding (RTB).
The case also focuses on the IAB Tech Lab's "audience taxonomy", a publicly available catalogue of two- and three-digit codes indicating specific characteristics which are attached to individual user profiles. Covering subjects including religious beliefs, sexual orientation, and financial circumstances, the use of these codes constitutes a breach of privacy because no one has ever consented for the data they represent to be gathered or shared, argues Ryan. Furthermore, there would remain a "lack of security over the data even if supposed consent were given", Mr Ryan elaborated in an email to ExchangeWire.
Ryan said that he lodged a similar complaint with the Irish Data Protection Office when the EU's GDPR was introduced in 2018, which has yet to reach a conclusion. Commenting on the case, Mr Ryan said "The law needs to apply and sweep the industry so you can still have your bid requests but without personal data changing hands."
Vungle acquire JetFuel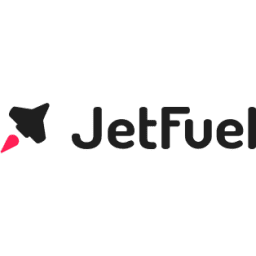 Leading mobile performance marketing platform Vungle will acquire influencer marketing platform JetFuel. The financial terms of the definitive agreement, announced yesterday (15th June), have not been disclosed.
San Francisco-based JetFuel provide automated campaign management and execution, overhauling the traditionally time- and resource-consuming processes involved in influencer marketing. With this acquisition, Vungle will be able to expand their operations to the lucrative influencer space and offer their advertising partners greater opportunities to reach the highly valuable Gen Z market.
"JetFuel brings strong technical expertise and commercial success in social media and influencer marketing, creating a unique and valuable extension to our performance marketing platform that will empower not only our current customers but the next generation of digital entrepreneurs," commented Vungle CEO Jeremy Bondy. "We've been in awe of the company's innovative, market-leading platform and the forward-thinking vision that makes the combination of Vungle and JetFuel so natural."
US TV upfront market set to recover by 7.6% in 2021-22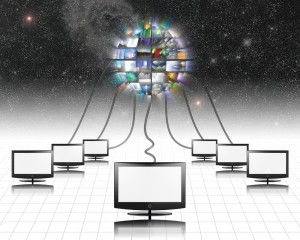 The upfront TV market will grow by 7.6% in the US this year, projects eMarketer. The rise, if achieved, will bring ad spend up to USD $19.9bn (£14.1bn) across all national linear broadcast, cable TV platforms, and digital media for the 2021-22 TV season.
Whilst this would be an improvement on the USD $18.5bn (£13.1bn) accrued in the 2020-21 season, and even the USD $19.2bn (£13.6bn) recorded in the preceding year, it will still fall short of the almost more than USD $20bn (£14.2bn) achieved in previous years. 2020-21 ad spend was undoubtedly impacted by the COVID health crisis, which saw marketers postpone or cancel campaigns. Media Dynamics estimate that USD $2.9bn (£2.1bn) was lost in the last season due to the pandemic – around 13% of the USD $21.9bn (£15.5bn) that was expected to be spent on TV advertising across 2020-21.
eMarketer estimate that the upfront TV market declined by 3.5% last year, predicting in June 2020 that 27.1% of initial upfront spending commitments had been withdrawn as a result of the pandemic. The research firm predict that the upfront market will grow by a further 3.3% to USD $20.5bn (£14.5bn) in the subsequent 2022-23 season.
Editor's note: when first published, this article referred to Johnny Ryan as the founder of privacy-centric internet browser Brave. This is incorrect – Brave was in fact founded by Brendan Eich. Story 1 has also been updated to clarify that the ICCL case is against the IAB's use of RTB as well as their "Audience Taxonomy".
TagsAcquisitionDataPrivacyRTBTV