Brand Partnerships: Key Considerations for 2021-2022
by Mathew Broughton on 27th Jul 2021 in News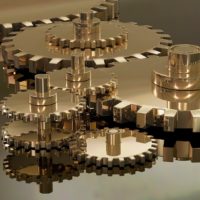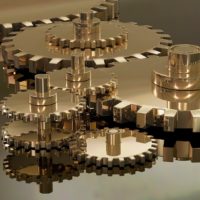 In this exclusive interview with ExchangeWire, Harmony Murphy, GM Advertising UK at eBay and The Wires Global 2021 judge, outlines the key elements constituting a successful brand partnership, and how these are set to change over 2021-2022 as the coronavirus pandemic continues to ebb and flow.
How did the coronavirus pandemic affect the formation of brand partnerships? What will change as restriction measures ease, and what will remain?
At their core, brand partnerships are built around a deep mutual understanding of clients as well as trust and shared objectives. However, with the pandemic putting a pause on face to face meetings, it's certainly been a challenge to keep on cultivating a trusted environment and space for creativity with brand partners. Instead, this period of change has allowed us to look at how we can operate better internally. As well as investing our time in building richer internal relationships, we've explored how we can use data differently, become better informed about users and partners, and better understand the behaviour of our on-site communities. As a result, the pandemic paved the way for us to take a more consultative approach to brand partnerships – getting to the crux of challenges and reaching out with unique solutions quickly. This has been particularly important for brands which have needed more guidance during this time of uncertainty, and we have been well-equipped to provide. As restrictions ease and face-to-face interactions resume, we look forward to combining our data and rationale with an invigorated personal approach to brand relationships, combining our learnings of the past year with reignited creativity.
How will the shift to privacy-first advertising affect brand partnerships?
The key to a good brand partnership is having a trusting relationship between all those involved - from brand or publisher to consumer. If a link in the chain is broken, for example if you are lacking proper privacy assurance, then you simply cannot have a seamless, trusting relationship, whether with the brand or the consumer. At eBay we pride ourselves on our trusting relationships. We put our millions of loyal logged-in shoppers and sellers at the heart of everything we do, and a privacy-first mindset has to come hand in hand with that. As a result, when harnessing data to serve ads or promotions to users on site, we ensure user experience is put front and centre and that we are able to protect audiences and manage partnerships in the most respectful way possible. So, for publishers like us that have this data, the relationships with customers, and privacy-first approach, the wider shift to privacy-first advertising will only enhance brand partnerships.
What are the most important factors to consider when ascertaining whether a given brand is a suitable partner?
Good brand partnerships are all about having the right fit, and at eBay Ads, we're conscious of the company we keep. When working with brands already in the eBay ecosystem, this means we know they are already a great fit for the eBay brand and audiences, and we can propose holistic solutions which enhance their existing activity on-site. We're also keen to ensure the brands we work with have an authentic reason for engaging with eBay, as enhancing the user experience is crucial to us. It sounds simple, but ensuring a brand is the right fit is also about checking that they are set up to plug into our service offering, and that we can offer what they need. This often goes beyond functionality - we're ambitious to be more creative, innovative and brave, and we're keen to work with brands that want to join us on that journey.
What is the role of service in brokering brand partnerships, and how is this set to change going forward?
The service element is incredibly important in brokering and maintaining brand partnerships. And for eBay Ads it can be boiled down to two aspects - the service we give to clients, and the service they give to customers. Spanning performance, fulfilment, advertisement, delivery of ad message, and consultation, we take a multi-layered approach to serving clients' campaign needs to ensure each campaign is spot on for the brand and its target user – so we're offering that 360° service. With brands increasingly looking for more complex, sophisticated ways to connect with audiences, this service layer will continue to evolve accordingly. There is rising demand to provide brand partners with real-time data and insights, meanwhile we also need to find the best way to optimise the site for both client needs and user experience. We are constantly re-evaluating our service layer in line with this.
How are brand partnerships set to develop within the commerce space? How will the widespread increase in digital transformation affect this?
Within retail and marketing, partnerships are becoming increasingly important for businesses that want to effectively compete, and provide customers with the best offerings and experiences. It's therefore no surprise that brand partnerships are becoming more important in e-commerce marketing. As e-commerce becomes ever more central to commerce businesses strategies, brands are looking to understand and engage with their consumers in the most relevant ways – and this has only been accelerated by the pandemic. At eBay, we're always looking to work with the brands that we can help to connect with their audiences, and which in turn will enhance the onsite experience for our users. At eBay UK, the remit of brand partnerships is continuing to expand, for example recently we've been focussing on widening existing partnerships to incorporate refurbished products. This not only helps brands work towards sustainability goals, but also caters to growing consumer demand for sustainable or second-hand items.
---
The final deadline for The Wires Global 2021 entries is Friday 30th July 2021. For further details and to submit your entry please visit our dedicated awards platform