S4 Acquire Destined; Samsung's Profits Rise Amid Chip Demand
by Grace Dillon on 3rd Aug 2021 in News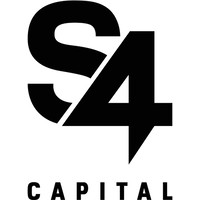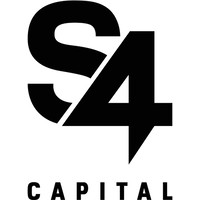 In today's ExchangeWire news digest: ad giant S4 Capital have acquired marketing firm Destined; high demand for memory chips send Samsung's profits up; and Japanese trainer re-seller SODA raise USD $56.4m in a series C funding round.
S4 Capital acquire Destined
S4 Capital have bought Salesforce specialist Destined for an undisclosed amount. The deal is the latest acquisition for S4, and marks the advertising firm's desire to become more prevalent in the Asia Pacific region. Australian-based Destined will be folded into S4's MightyHive data division.
Destined, a marketing firm which serves as a Salesforce platinum partner, was founded by Andrew France in 2014. Since then, the firm have provided cloud services for Spotify, Panasonic, and Wingate, among others.
The buy, announced last week, comes hot on the heels of S4's announcement of a £321m debt refinancing. The company said that the move will help to finance future takeover bids.
Commenting on the acquisition, S4 Capital executive chairman Martin Sorrell said "At S4 Capital we differentiate ourselves by being the most agile, knowledgeable and creative partners to the world's leading platforms, hardware and software companies and I'm delighted to welcome Andrew and his colleagues as we expand our relationship with Salesforce providing services around their various clouds in Asia Pacific and beyond."
Samsung profits soar amid high demand for memory chips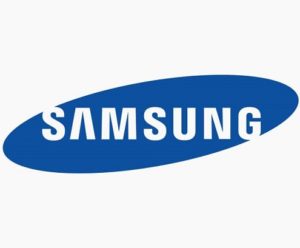 Technology manufacturer Samsung have seen their profits surge as demand for memory chips remains high. The smartphone heavyweight reported second-quarter net profit equivalent to USD $8.37bn (£6.02bn), a 73% increase from the same period in 2020, as well as a 20% growth in revenue.
On top of being the world's leading smartphone maker, Samsung are also the largest manufacturer of memory chips, and supply components to other major tech firms, such as Apple and Sony. With increased consumer demand for personal electronics and data servers triggered by COVID-19 lockdown measures came greater demand for the memory chips these devices require.
As a result, Samsung saw their chip division's Q2 operating profit grow 28% and revenue increase by 25%. The South Korea-based firm now say they expect demand for memory to remain strong for the rest of the year, supported by the launches of new smartphones, the expansion of 5G, and continued demand for PCs and servers. The company also plan to begin mass-producing a new kind of memory chip, based on extreme ultraviolet lithography, in the latter half of this year, per The Wall Street Journal.
SODA raise USD$56.4m

Japanese trainer reselling firm SODA have raised USD $56.4m (£40.5m) in a series C funding round led by SoftBank Ventures Asia. The round comes just 6 months after the company's USD $22m (£15.8m) series B round, which was also led by the early-stage venture capital division of SoftBank Group.
Other investors include fellow trainer reselling platform and SoftBank Ventures Asia-backed firm KREAM, which is based in South Korea, as well as Altos Ventures and JAFCO. SODA will use part of the fresh capital to move into other markets in Asia, beginning with Indonesia and the Philippines, where there are large Gen Z populations and ecommerce is on the rise.
SODA operate one of Japan's biggest reselling platforms, SNKRDUNK, which has accrued around 2.5 million monthly users since its launch in 2018. The company say they saw sales soar 900% YOY in May amid continued demand and a growing adoption of ecommerce. The company also recently announced their acquisition of domestic rival company Monokabu, a move which they claim extends their share of Japan's trainer resale market to 80%.
AcquisitionAdvertisingecommerceM&ATechnology