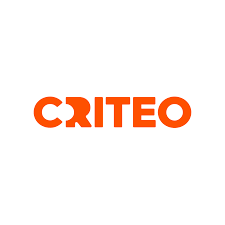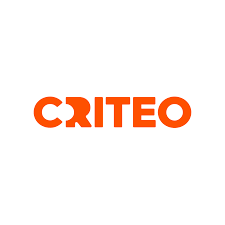 Criteo S.A. (NASDAQ: CRTO), the global technology company that provides the world's leading Commerce Media Platform, today announced financial results for the second quarter ended June 30, 2021 that exceeded the Company's quarterly guidance.
Second Quarter 2021 Financial Highlights
The following table summarises our consolidated financial results for the three and six months ended June 30, 2021 and 2020: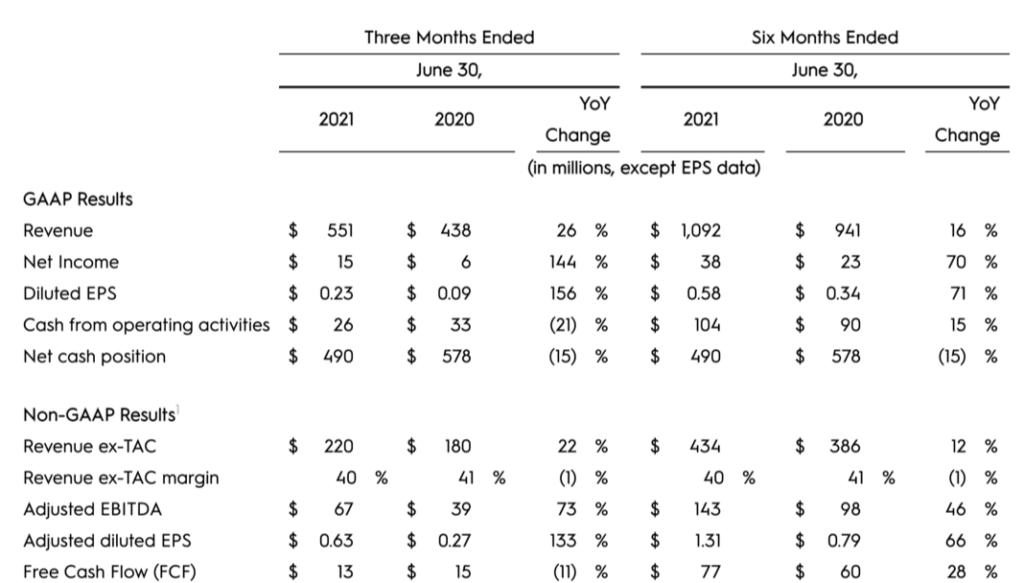 "We continue to execute on our Commerce Media Platform strategy and are excited to see our vision coming to life," said Megan Clarken, CEO. "We feel very good about our solid performance and continued momentum."
Q2 2021 Operating Highlights
The media spend we activated for marketers and media owners increased 31% year-over-year.
New solutions grew 50% year-over-year at constant currency2 to 25% of total revenue ex-TAC.
Retail Media revenue grew 10% and Retail Media Revenue ex-TAC grew 49% year-over-year at constant currency2. Same-retailer revenue ex-TAC3 for Retail Media increased 65% year-over-year.
Criteo acquired Mabaya, a leading retail media technology company that powers sponsored products and retail media monetisation for major ecommerce marketplaces globally.
We added Best Buy and a large high-end fashion specialty retailer in the U.S to our Retail Media Platform.
We added over 700 net new clients and closed the quarter with over 21,300 clients.
Same-client revenue3 increased 22% and same-client revenue ex-TAC2 increased 16% year-over-year at constant currency2.
We expanded our Product leadership team, with a series of key hires to accelerate Product innovation and Go-to-Market.
During our successful 2021 Investor Day, we revealed our roadmap for the future of the open internet and unveiled our new Criteo branding to align with our significant transformation executed over the last year, including a new logo, visual identity and brand positioning, "The Future is Wide Open".
Read the full release here.
---
1 Revenue excluding Traffic Acquisition Costs, or Revenue ex-TAC, Revenue ex-TAC margin, Adjusted EBITDA, Adjusted EBITDA at constant currency, Adjusted EBITDA margin, Adjusted diluted EPS, Free Cash Flow and growth at constant currency are not measures calculated in accordance with U.S. GAAP.
2 Constant currency measures exclude the impact of foreign currency fluctuations and is computed by applying the 2020 average exchange rates for the relevant period to 2021 figures.
3 Same-client revenue or Revenue ex-TAC is the revenue or Revenue ex-TAC generated by clients that were live with us in a given quarter and still live with us the same quarter in the following year.
Ad TechecommerceMediaMonetisationRevenue