Paul Cranwell, Former Managing Director of UK's Audio Agency Radio Works, Joins AdTonos to Accelerate the Global Growth of the Company
by ExchangeWire PressBox on 5th Oct 2021 in News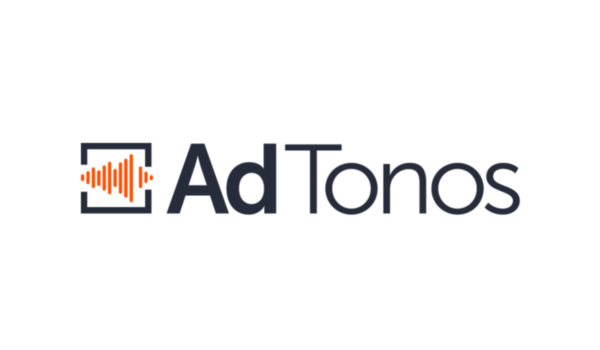 AdTonos, run by Radio Net Media which successfully monetises podcasts, audiobooks, music and radio streams of over 200 recognised publishers across the UK, EU, LATAM and the US, has appointed Paul Cranwell as senior VP of strategic partnership to support the global growth of sales, with a primary focus on the UK.
Paul is a partnerships and business development specialist with over 25 years leading teams in digital, traditional media and advertising in both media owner and marketing agency positions. Paul's relationship development experience is both global and UK based focusing on sales development, marketing, operations, and spanning digital enterprise, media, advertising, commercial radio, advertising agency and e-commerce. He has launched personal and company-owned start-ups and also led corporate teams which have given him a great understanding of the differences and cultural challenges faced within each.
His successful track record has included director positions with some of the UK's leading radio stations in key markets such as Manchester, Birmingham and Nottingham as well as one of the UK's leading audio agencies RadioWorks / Maple Street Studios (London). He joins us from tech start-up 2mee.
AdTonos works with online audio publishers and advertisers to deliver effective advertising solutions. Paul Cranwell will strengthen AdTonos' network of business partners and publishers so the company can meet the increasing demand for effective, measurable tools within digital audio advertising and seamlessly connect brands with online radio publishers to utilise the interactive nature of audio.  
Commenting on his appointment, Paul Cranwell said: "I am thrilled to be joining a team I believe are best of breed in audio programmatic and digital ad placement. The people are great and their thinking is cutting edge. I'm honoured to play my part in helping to grow this innovative audio brand. "
Michał Marcinik, CEO and founder of AdTonos added: "Building long-term relationships with well-renowned publishers need a special approach. That means not only delivering the promise and working together to plan new features but all of this has to be done in the most professional manner. I am confident that Paul Cranwell with his extraordinary audio industry experience is just the best fit for our VP of strategic partnerships position and I am very happy to welcome him on board."

AdTonos
AdTonos is a programmatic audio advertising platform that connects advertisers with publishers. The marketplace offers multiple ad placements from well-known pre-rolls, through to mid-rolls and real-time ad replacement for live streaming. This provid...
Powered by PressBox
Digital MarketingHiresProgrammatic