The Future of Digital Advertising: Q&A With Permutive
by Mathew Broughton on 25th Oct 2021 in News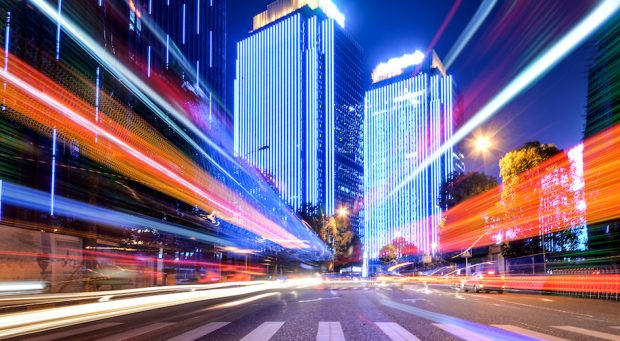 In association with Permutive
Ahead of Permutive's panel at ATS London (3 November) — Putting Your Currency to Good Work: Data Management & Activation —  Morika Georgieva, Customer Success Lead, EMEA at Permutive speaks to ExchangeWire to discuss the connection between privacy, technology and first-party data.
What should publishers do to boost their first-party data management and activation capabilities?
While a good source of first-party data, authenticated or logged-in users account for a small proportion of an audience. Publishers and advertisers also need to work on unauthenticated users, as they represent a treasure trove of behavioural first-party data to build relevant audiences. This requires looking at all of your first-party data sources; data that goes beyond what users actively declare. This includes what they're reading (how often and for how long), what ads they are exposed to and which ones they click on, and what content they regularly engage with (for example, gallery pages or live blogs). These insights, supported by proprietary data, reveal nuances that advertisers didn't know about their target audiences, allowing for better-informed targeting decisions and the ability to make all traffic addressable.
How can advertisers and agencies collect and leverage first-party data?
It starts with auditing the data you have available and understanding how to leverage it. All advertisers will have some first-party data, with digital-first businesses having access to more than others. But advertisers cannot rely on their authenticated first-party data alone as it won't have scale. Getting the most from first-party data requires an insight into how and where your customers spend their time online, what drives their behaviour, and what their interests and passions are outside of their affiliation with a particular brand. And, as third-party data disappears — with third-party cookies already blocked in Firefox and Safari — advertisers will need to look elsewhere for audience insights.
Publishers are well placed to help advertisers with their challenges in scaling first-party data. They have insight into what their audiences are interested in online, where they spend their time, and how their browsing habits change over time.
For agencies, advising clients on the best route through data deprecation also requires an audit of the data that will be available in the long term, and guidance on which strategic partnerships to form now to test data-driven campaigns based on that data.
How can we future-proof digital advertising?
The digital advertising industry must focus on solutions that are sustainable, and protect privacy while also boosting opportunities for revenue. By doing so, they will ensure that businesses are immune to any dramatic regulatory or browser-level changes. To achieve this requires closer relationships between publishers and advertisers, where publishers' first-party data is the gold standard and publisher cohorts — descriptions of groups of users based on shared characteristics or behaviours built from publishers' first-party data — are the privacy-safe future of audience targeting.
What are the key elements the buy- and sell-side need to consider when selecting technology for data architecture and management?
Data has never been more valuable, but privacy is a primary concern in digital advertising. When selecting a data partner, everything needs to link back to privacy, from processing to activation.
Collecting and processing data is safer on the edge, where data is processed on a user's own device instead of being sent to the cloud. Every publisher should be able to target users across all platforms, and connecting data for insights and activation should be controlled by the data owner (publishers and advertisers). Without this, the buy- and sell-side cannot be confident that they are protecting their users' privacy or safeguarding their businesses against regulatory or browser-level changes.
Is more education needed in how best to use and apply these tech tools?
Yes, education is needed here. At Permutive, we still spend a lot of our time and resources working with publishers to get the most out of the available technology and take their first-party data to market. The same education is lacking on the buy-side: it's up to publishers to educate their customers, but it's also on tech vendors and agencies to educate advertisers on how the technology works and the benefits of a privacy-first infrastructure for programmatic.
How is the relationship between publishers and advertisers set to evolve in the new cookieless era?
Publishers play a critical role in helping advertisers and agencies make the transition from relying on third-party data that is deprecating to creating a strategy based on first-party data. Publishers are in a great position to do this because they have been building first-party data strategies since Firefox and Safari blocked third-party cookies. Additionally, publishers have a highly trusted relationship with users at scale — and this relationship will only become more critical as third-party cookies and cross-domain tracking disappear. This means they're ready for advertisers who want to start testing campaigns using first-party data and insights built from 100% of audiences across all browsers. The more advertisers test and learn now, the better the position they will be in when third-party data completely disappears.
Digital MarketingFirst-Party DataPost-CookiePrivacy