The Evolution of Audio Advertising - Q&A with Pierre Naggar, AdsWizz
by Grace Dillon on 28th Oct 2021 in News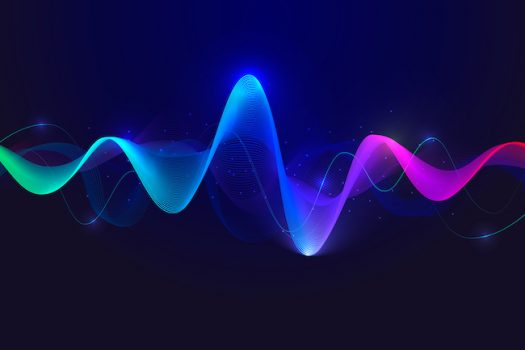 In association with AdsWizz.
Ahead of ATS London 2021, Pierre Naggar, SVP global demand at AdsWizz, outlines how audio has changed and what this has meant for advertisers in this Q&A.
What trends have we seen in digital audio and streaming consumption over the past 18 months?
Digital audio and streaming have been growing over the last 4 years and the pandemic has only accelerated the trend. This acceleration may be partly attributed to screen fatigue and also the need for information, distraction, and entertainment during a period of limited or no movement.
Although radio maintains its prevalence because of the scale of its audience, the penetration of podcast listeners in Europe tripled between 2015 and 2020, reaching almost 25% of the European population. In the UK alone, a Mediatel survey showed that 18% of people listened to podcasts each week in 2020, double the number who listened two years previously, and up from just 1% in 2015. Now, individuals in the UK listen to almost 60 million hours of podcasts per week, double that of two years ago and seventeen times 2015 listening figures.
However, despite this spike in listening figures, the budgets for audio advertising are well below consumption, and marketers are showing a strong desire to be educated on the benefits of audio advertising.
How has the nature of audio advertising evolved (in terms of formats, personalisation, buying, etc.)?

The growth of the audio industry can be largely attributed to the advancements in technology over the past few years. Technology has aided the industry's growth by improving both the way we access and the way we create new forms of content. Tech has helped to build the infrastructure that enables publishers to make their digital audio supply available to buy programmatically.
In terms of formats, ad sequencing within podcasts tells a richer story with multiple ads across one or several episodes. Podcasts produce premium content and have highly engaged audiences, but historically, it has been painful for brands and agencies to plan and buy in the space due to its fragmentation, targeting limitations, and lack of automated tools. In response, AdsWizz developed solutions to enable buyers to plan campaigns across thousands of shows, and have created robust contextual targeting capabilities that go beyond show-level or keyword targeting. We also automated premium formats, such as host-read ads within podcasts, thanks to the ability to insert ads dynamically. Previously, they used to be stitched together by content creators and there were no in-depth targeting or measurement options. We've also created ShakeMe, which is a motion-activated format that allows engagement and measures effectiveness by letting the listener shake their phone to complete an action.
In terms of personalisation, technology allows audio buyers to reach listeners in more personal ways through rich audience segment targeting, such as geo, device type, genre, language, weather, points of interest, demographic, behavioural segments and more.
We are also seeing an increase in programmatic buying across the audio ad industry, as technology also allows us to help publishers and advertisers to match ad content to the right audiences in order to give them maximum exposure/engagement which in turn increases their ROI, amongst other benefits.
How have changes to the ad tech infrastructure (particularly those to the mobile ecosystem) impacted targeting and personalisation? How have these changes affected publishers' monetisation strategies?
Changes in this space have been on the horizon for some time, and even though we see constant changes still taking place with more to come in the future, publishers in the audio ecosystem have learnt the lessons of the past and have been developing solutions to overcome the audience ID challenge. Some of them, such as Soundcloud and Bauer, have invested in their first-party logged-in data to build a trusting relationship with their listeners, meaning they can offer advertisers a way to target valuable audiences. Others, especially in the podcasting space (where cookies and MAIDs are unavailable) are leveraging AdsWizz's contextual solution based on speech to text transcription to categorise their content for targeting as well as for brand suitability. This is a major step forward and a great solution to reach audiences who listen to their favourite podcast shows and are extremely engaged.
These changes affect the advertising industry as a whole, but we have been able to adapt quickly to these changes and are continuing to monitor developments so we can stay at the forefront of innovation.
What other audio opportunities are there outside of music and podcast streaming platforms and how can these be realised?
Voice plays an increasingly key role in our everyday life, with smart speakers and voice assistants becoming more prevalent and influencing our lifestyle and behaviours. This opens up new opportunities and over the last few years, we have seen the first examples of interactivity, which are becoming more sophisticated as we experiment and learn. For instance, our own Innovation Lab is testing new voice interactions using synthetic voices as well as new calls to action such as "send me a sample", "book an appointment" or "Order a product", which make the whole experience more interactive for the user but also enable us to measure the success of a campaign.
There's certainly a lot of opportunity within the audio industry and we are looking to see how these evolve over the next few years, especially in gaming and social, where audio fits particularly well and there are active audiences.
---
ATS London 2021 will take place on 3rd-4th November at Lee Valley VeloPark. Tickets and further details are available via the ATS London 2021 events hub.
Ad TechAudioPersonalisationPodcastTargeting