ByteDance Predicting a Boom, Research Suggests; Facily Close a Series D
by Zara Briggs on 17th Nov 2021 in News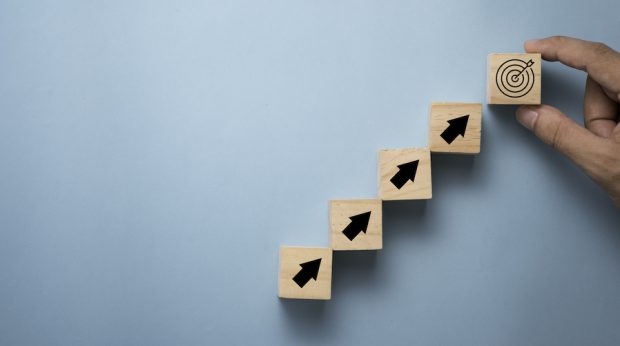 In today's ExchangeWire news digest: ByteDance's gross revenue is expected to rise 60% this year; Facily have raised USD$250m (£185.7m) in a Series D; and the "KuCoin Metaverse Fund" has been established by KuCoin Labs.
ByteDance's gross revenue predicted to rise 60% this year
According to people with knowledge of internal projections, it has been speculated that ByteDance's gross revenue is targeted to rise 60% this year to around CN¥400bn (£46.6bn). The unreported prediction highlights that ByteDance could be growing faster than their social media rivals, marking their position as one of the five largest online ad sellers in the world, in accordance with The Information. Assumptions of a sizeable initial public offering have started to emerge, however the recent Beijing crackdown on the tech industry raises doubts about whether this will be an option for the parent company of TikTok.
There have been reports that investments raised by tech startups' public listings are heading for an annual drop in mainland China for the first time in seven years. The crackdown, which saw the implementation of the "Opinions on Strictly Cracking Down on Illegal Securities Activities in accordance with the Law" in July, included greater investigations into private equity and venture capital funds. Investors have been forced to seek alternative markets, which have consequently seen technology IPOs in India jump to 550%, according to research by the Financial Times. As a result, tech listings in India have raised USD$2.6bn (£1.9bn) this year, in comparison to 2020, where they raised under USD$1bn (£743.2m). Founder of APS Asset Management, Wong Kok Hoi, commented, "if major investors such as private equity funds that have a mandate to invest in the internet sector in emerging Asia believe the game is over in China, they will simply look elsewhere, and India is the main alternative."
Some ByteDance investors, who spoke to The Information, have claimed that they aren't expecting the tech giant to go public for another year or so.
These predictions succeed the news that TikTok have emerged as the most downloaded non-gaming app in the month of October, with over 57 million downloads in the month alone. The video app topped the charts in 2020, becoming the most downloaded app in the world and overtaking Facebook Messenger. However, the app has seen criticism recently, with risky and somewhat dangerous TikTok trends emerging, such as the blackout challenge. The Chinese-owned networking service have undertaken a recent study to identify and improve safety on the platform. Their results concluded that only 21% of teens participate in challenges, with only 2% of these participants being involved in trends considered risky. In order to improve safety, TikTok have announced that they will better moderate and control content being posted online, a precaution the social media app claimed they had already implemented.
Facily complete fourth funding round this year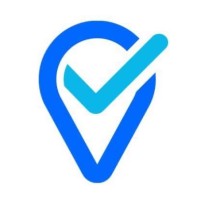 Social commerce marketplace, Facily, have announced that they've closed their fourth funding round over the last year according to TechCrunch, raising USD$250m (£185.7m) in a Series D. The round was co-led by DX Ventures and Delivery Hero, with support from co-anchor investor Citius.
The São Paulo-based startup, founded in 2018, allows users to participate in group buying deals with the aim of presenting consumers with the best prices. Co-founder and CEO, Diego Dzodan, outlines the need for "eliminating the barriers of traditional e-commerce" as about 85% of the Brazilian population are considered low income. He adds, "consumers in these sectors spend an average of 65% of their family income on food and so far have been practically excluded from traditional e-commerce." "Facily attends this need, with most of our users shopping online for the first time." 
Facily raised USD£63m (£46.8m) in their Series C investment, which was led by Glade Brook and included participation from Tiger Global Management and Hill House.
After their busy year financially, the São Paulo-based startup is now valued at USD$850m (£631.5m), close to unicorn status. 
In additional e-commerce news, marketplace automation platform, Cymbio, have raised USD$20m (£14.9m) in a Series B round led by Corner Ventures. This brings the firm's total raised to USD$30m (£22.3m). The round was supported by Udi Angel, Vertex Ventures, and Yuval Tal, along with other individual angel investors.
The company underwent a Series A in March this year, led by Vertex Ventures with participation from Yuval Tal, raising USD$7m (£5.2m). CEO of Cymbio, Roy Avidor, commented, "the growth that we have seen over the last year hints at the market need for a platform such as ours, and we are going to double-down on our efforts to help brands of all sizes reach their customers wherever they are."
"KuCoin Metaverse Fund" established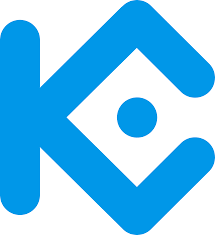 The investment and research division of KuCoin have announced the launch of the "KuCoin Metaverse Fund", an USD$100m (£74.3m) fund aimed at supporting early-stage projects including but not limited to, the metaverse, GameFI, and NFT. Not only will KuCoin Labs provide financial assistance, they will also support primary market investment, business partnerships, and branding, along with a range of other sectors.
According to a report conducted by Vantage Market Research, the metaverse market size is expected to reach a high of USD$814.2bn (£605.1bn) by 2028, due to cross company collaborations. The market is predicted to stay on a continuous incline, as younger generations develop the idea using metaverse software to create successful and innovative startups.
Head of KuCoin Labs, Lou Yu, commented, "the concept of Metaverse has remained at the theoretical level since it was proposed in the last century...It's no doubt that Metaverse will reverse our lifestyle. However, there's also a dilemma between individual privacy protection and technological advancement. Therefore, KuCoin Metaverse Fund is set to establish a more private and secure Metaverse ecosystem based on Web 3.0."
In further advancements of the metaverse, DeHub have announced that they are all set to launch a blockchain-enabled all-in-one decentralised entertainment platform. This metaverse portal is designed to provide an integrated ecosystem built around gaming, streaming, browsing, and earning. The entertainment platform have stated that their approach will "likely challenge the streaming and gaming industry" adding, "this user-centric approach, made possible via blockchain technology, poses a genuine threat to legacy incumbents that will need to adapt if they want to avoid being Blockbustered by DeHub."
Also in the news:
- The MadTech Podcast Special: Responsibility in Media
- Nearly All Marketers to Achieve a Single Customer View by End of 2022, New Research Reveals
- Taboola Reports Strong Q3 Results and Raises Full Year 2021 Guidance
- How Deep Learning Turns Contextual Targeting Into a Cutting-Edge Tool
Big TechE-CommerceEarningsFundingMetaverse