US States Amend Complaint Against Google; Google Construct "Fortnite Task Force", Epic Alleges
by Zara Briggs on 19th Nov 2021 in News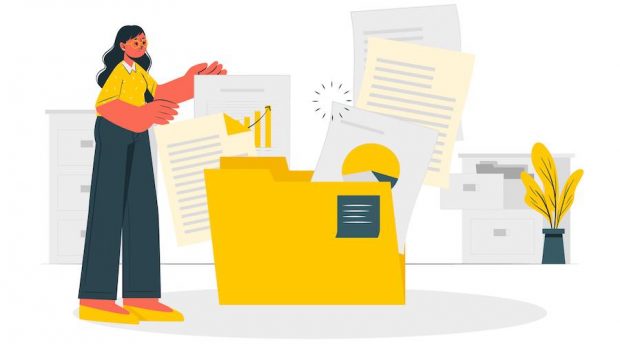 In this weekly segment, ExchangeWire sums up key industry updates in media, marketing, and commerce from around the globe. In this edition: a group of US states have filed an amended complaint against Google; Google constructed a "Fortnite task force", Epic alleges; there is speculation that ByteDance's gross revenue is targeted to rise 60%; and Braze sell 8 million shares in their IPO.
A group of US states, led by Texas, have filed an amended complaint against Alphabet's Google in the advertising antitrust litigation. The amendments accuse the big tech of using exclusionary and coercive tactics and breaking antitrust laws to bolster their already thriving business in unfair efforts to drive out competition. The document claims that Google are guilty of "antitrust evils", stating that they are seeking to ensure that they "won't be evil anymore."
One particular exploitative strategy used by the tech giant was designed by their "gTrade" team to manipulate bids belonging to small business advertisers. The program, which was named "Reserve Price Optimisation", was created to dynamically adjust the price floors in Google's exchange per buyer based on what they would actually pay - accessed through publishers' user IDs. The document states that "Google forecloses competition by using inside information to win auctions."
"Project Bernanke" is another anti-competitive scheme pursued by Google, which has been highlighted in the amended lawsuit. The scheme was allegedly created by the tech entity in 2013 to give their own ad-buying an advantage by using bidding data. 
The tech giant is already facing a number of lawsuits, including one by the Justice Department from monopolistic practices. Most recently, Google's appeal against a €2.4bn (£2.05bn) lawsuit over search results was rejected by the EU's General Court in Luxembourg. Google are reportedly planning to appeal before the Court of Justice.
Epic Games have alleged that Google constructed a "Fortnite task force" in order to deter Android users from downloading the online video game outside of their play store. The claim was made public on Monday (15 November) in an unredacted court filing. Citing details from internal Google emails, the document argues that the task force would meet daily in August 2018 specifically to deal with Epic's challenge. These monopolistic actions helped the tech giant lock in fees from the game, contradicting the idea that Android are an "open" platform, according to Epic Games.
The gaming development platform have sued Apple and Google for monopolistic behaviours relating to the removal of Epic's hit game, Fortnite, from their smartphone app stores. Epic Games are claiming that both tech entities are in breach of UK competition laws. Although Epic have lost on most counts, they won their claim requesting that developers should have the right to provide users with alternative payment options.
"Despite Google's public position that Android is an 'open' platform, when Google faced a serious attempt by a developer to distribute a popular application outside of Google Play, Google executives took urgent steps to maintain Google's monopoly over Android App distribution," Epic claims in the recent legal filing.
The allegations come amid claims that Apple is secretly buying Google ads for high-value apps to siphon millions of dollars in subscription revenue, according to a report published in Forbes. Under the scheme, Apple is placing ads for subscription services which route directly to their App Store rather than the developer's own website or platform in order to claim commission on future payments, with affected brands including Tinder, Bumble, HBO, Masterclass, and Babbel. 
According to people with knowledge of internal projections, it has been speculated that ByteDance's gross revenue is targeted to rise 60% this year to around CN¥400bn (£46.6bn). The unreported prediction highlights that ByteDance could be growing faster than their social media rivals, marking their position as one of the five largest online ad sellers in the world, in accordance with The Information. Assumptions of a sizeable initial public offering have started to emerge, however the recent Beijing crackdown on the tech industry raises doubts about whether this will be an option for the parent company of TikTok.
There have been reports that investments raised by tech startups' public listings are heading for an annual drop in mainland China for the first time in seven years. The crackdown, which saw the implementation of the "Opinions on Strictly Cracking Down on Illegal Securities Activities in accordance with the Law" in July, included greater investigations into private equity and venture capital funds. Investors have been forced to seek alternative markets, which have consequently seen technology IPOs in India jump to 550%, according to research by the Financial Times. As a result, tech listings in India have raised USD$2.6bn (£1.9bn) this year, in comparison to 2020, where they raised under USD$1bn (£743.2m). Founder of APS Asset Management, Wong Kok Hoi, commented, "if major investors such as private equity funds that have a mandate to invest in the internet sector in emerging Asia believe the game is over in China, they will simply look elsewhere, and India is the main alternative."
Some ByteDance investors, who spoke to The Information, have claimed that they aren't expecting the tech giant to go public for another year or so.
These predictions succeed the news that TikTok have emerged as the most downloaded non-gaming app in the month of October, with over 57 million downloads in the month alone. The video app topped the charts in 2020, becoming the most downloaded app in the world and overtaking Facebook Messenger. However, the app has seen criticism recently, with risky and somewhat dangerous TikTok trends emerging, such as the blackout challenge. The Chinese-owned networking service have undertaken a recent study to identify and improve safety on the platform. Their results concluded that only 21% of teens participate in challenges, with only 2% of these participants being involved in trends considered risky. In order to improve safety, TikTok have announced that they will better moderate and control content being posted online, a precaution the social media app claimed they had already implemented.
Braze have sold 8 million shares in their initial public offering (IPO), opening 34% above the offer price of USD$65 (£48.2) per share. The stock opened on the 17th November at USD$87.20 (£64.6), valuing the customer engagement platform at around USD$8bn (£5.9bn). 6.7 million of these shares of Class A common stock were offered by Braze, and the rest were offered by the selling stockholders named in the prospectus.
The New York-based platform was founded in 2011, aiming to drive change in business and society through the adoption of mobile. Chief executive officer and co-founder of Braze, William Magnuson, comments on this following their announcement of going public, "our goal was to build a company that would capitalise on new technology to help the world's best companies grow faster and more confidently by trusting us with their most valuable asset: their customer relationships." He adds, "Technology continues to advance, and we at Braze continue to be nimble, as we see a growing recognition that authentic engagement and relationship-building are fundamental to business-building."
Goldman Sachs & Co. LLC, J.P Morgan, and Barclays are acting as joint lead book-running managers for this offering. Braze have granted the underwriters a 30-day option to purchase up to 800,000 additional shares of Class A common stock. 
CEO and co-founder of Braze, Bill Magnuson, told ExchangeWire, "today's IPO will enable us to continue expanding our services, to power more innovation to our platform, and to deliver great value and opportunities to our customers."
Also in the news:
- The Runway Media's Katie Atkinson on Apple Ad Buying Speculation; Instagram Bonuses; and The EU vs Big Tech
- Fifty's Alex Hawkesworth on the Current State of Play in the ID Space and the FiftyAurora Product
- Planet Sport Group's George Odysseos on AdOps Efficiency & Malvertising
- Data-Driven TV Media Buying Solutions: A Brighter Future for Broadcasters, Agencies, and Brands
- Programmatic Curation: Q&A with Joe Meehan, IPONWEB