Programmatic Curation: Q&A with Joe Meehan, IPONWEB
by Mathew Broughton on 16th Nov 2021 in News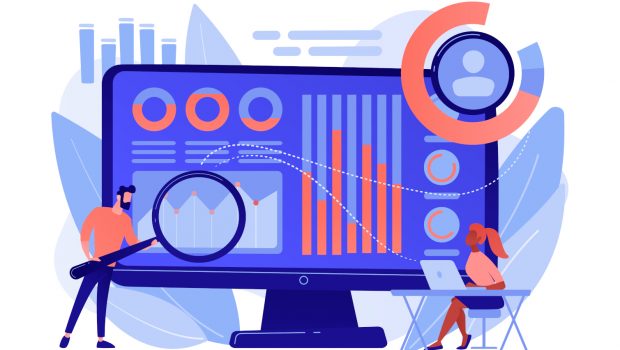 In association with IPONWEB.
In this exclusive interview following ATS London 2021, ExchangeWire speaks to Joe Meehan, EVP principles, IPONWEB, to discuss how media curation can be used by both buyers and sellers to bolster both transparency and ease of media management.
What is programmatic curation?
If you think about the typical programmatic workflow today - a media buyer sources inventory from a DSP, who sources it from an SSP, which could be plugged directly into the publisher, or could be sourcing inventory from other SSPs as part of an elaborate daisy chain of platforms. Now compound that workflow across dozens of seats on a handful of DSPs, sourcing supply from another dozen or so SSPs plugged into tens of thousands of publishers. From an SPO or reporting perspective, from an investment management perspective, or even just from a deals tracking and troubleshooting perspective, that becomes really difficult to manage, really quickly. Not to mention, it's manually intensive work that's not high in strategic value.
We decided that the solution to these problems was to build a platform in the middle of the supply chain through which buyers could gain full visibility and holistically manage their entire supply strategy - and thus programmatic curation was born.
By sitting in the middle, agencies can source supply from the publishers they care about most, package that inventory in unique ways, enrich it with additional data, track and direct spend across all trading partners on the fly while exercising preferential rates and terms with preferred partners. All this without disrupting the programmatic buying process across their favoured DSPs.
Since launching The MediaGrid, we've found additional use cases for curation beyond agencies that all centre around its ability to give access to supply management and enrichment controls without affecting the programmatic work- and payment flows.
Why is curation so important right now?
As programmatic budgets continue to grow and absorb more channels and formats, it's only natural that advertisers are turning more attention to two important questions:
Is my media budget being deployed as efficiently as possible?
What strategic expertise are my agency partners able to offer?
The complexity of the programmatic supply chain at present, despite numerous efforts to introduce measures to make it transparent and auditable, still mean that an uncomfortably large proportion of media costs go unaccounted for, even when doing specific studies to map it. Programmatic is the only channel where this happens and it's reaching a point where some advertisers are calling it unacceptable. Controlling supply management with direct connections to your publishers through a single technology layer flattens that chain and makes it cleaner, transparent, and importantly, more efficient, meaning curation helps advertiser budgets go further.
In a more self-serving way, curation also enables agencies to re-establish their expertise, connections and clout, and channel that into a unique programmatic offering. With much of the buying decisioning being handled via DSPs and technology partners that are largely the same across all trading desks, agencies have been deprived of what has historically been their most valuable assets - knowledge of supply and audiences combined with strong commercial relationships. Curation brings these qualities to the fore, allowing agencies to leverage their publisher, data and technology relationships and combine them into bespoke deals not available anywhere else. In essence, curation can separate the media intelligence from the media buying execution and reaffirm the agency position as strategic lead as well as executional buyers.
Who should become a curator?
We've already discussed how agencies and advertisers can take control of their supply management strategy using curation but one of the exciting things about curation is that, as it sits in the middle of the supply chain with fair, transparent and efficient links to publishers, other ecosystem players can get involved and offer unique value without disrupting programmatic buying workflows.
Publishers are able to create new revenue streams via audience extension programs, giving advertisers access to their valuable audiences across formats, devices and scale potentially not available on their own properties without compromising on brand values or privacy compliance.
Also, data owners can become curators and enrich the bidstream in real-time with their data and make it available to agency buyers through private deals rather than requiring DSP integrations or contractual agreements to get activated.
Looking forward, what can we expect from curation in the future?
With cookie deprecation on the way, and many identity solutions popping up without clear leaders in the market, curators can use their position in the middle of the supply chain to perform A/B testing against the dozens of providers on the market to find their ideal partners.
By isolating specific ID vendor audiences against PMP deals using various combinations of data, supply and DSPs, curation partners can help buyers make decisions about which IDs correspond to the hardest working media against desired outcomes.
In fact, ID vendors can even use curation themselves to grow adoption by enabling greater access and easy distribution of their identity solution through packaged deals, giving buyers access to the universe of measurable, identifiable users (with their solution) but otherwise free to use their own targeting and optimisation tactics through their buying platform.
We've also seen increased interest and intent in agencies and advertisers looking to invest in content which aligns with the values of the brand, putting social responsibility and ethical media buying at the forefront of their marketing efforts. Curation can help make managing ethically-focused inventory packages - carbon neutrality, sustainability, diversity etc. - into an enduring, evolving product rather than a token gesture at campaign level.
AgencyCurationIdentityProgrammaticPublisherTransparency