Festive Shopping Trends & Consumer Insights: Q&A with Yahoo
by Mathew Broughton on 6th Dec 2021 in News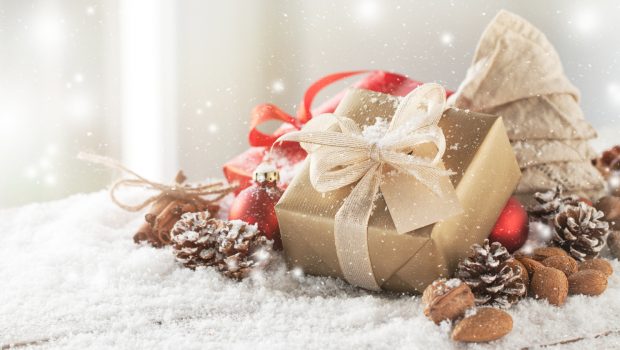 In association with Yahoo.
In the run-up to the festive season, ExchangeWire speaks to Yahoo's Selma Ali (insights director) and Joe Connors (director, buyer development) to discuss the key trends for marketers in the coming weeks and how data can be leveraged by retailers in both online and offline contexts.
What are the key shopping trends marketers and retailers should be aware of over this Christmas period and how will these differ compared to last year?
We have just published our Christmas insights, in which we spoke to 8,000 consumers across Europe, 2,000 specifically in the UK, to uncover their thoughts and feelings around the festive period. Although we're seeing that many of us are looking forward to Christmas this year and going to festive events with our friends and family, the pandemic is far from forgotten. This is influencing our levels of confidence and is shaping our behaviours as we approach the season. We have four key observations on what marketers and retailers should be aware of.
The first of these observations is cautiousness around finances. Last year, in the wake of the pandemic, the spending power of many households was curbed as a result of people being furloughed or losing their jobs. And we see from industry sources consumer confidence is declining again. In our survey back in September, we saw that over one third of UK consumers have started saving for Christmas. So whilst the majority of consumers are saying they will spend the same this Christmas, Brits are 45% more likely to say that they'll spend less this year than spend more. This hesitancy is more acute amongst older demographics, which are much more likely to spend less this year.
Coinciding with that, we're also seeing a rise in consumer interest in flexible "buy now, pay later" (BNPL) services such as Klarna and Clearpay. In our retail insights that we recently published, we saw BNPL treble compared to the start of the pandemic. Twenty-six percent of Brits have used a BNPL service, while 39% of them saying they expect to use one of those services at Christmas. Our advice to advertisers and retailers as a result of this observation is to be mindful of consumer finances, offer them tips and advice on savings for Christmas, and offer flexible payment services where suitable for the customer.
The second observation is around supply chain issues, leading to product shortages. We saw that 46% of Brits were concerned about product shortages this Christmas, and this data was gathered even before we experienced the fuel crisis. That's impacting how we prepare for Christmas, and what we're seeing is consumers planning to purchase for Christmas a lot earlier. Sixty-two percent will start their Christmas shopping pre-December. We've seen this play out recently in terms of marketing behaviour, with the famed John Lewis Christmas advert launching a week earlier than it did last year.
Our third observation is the rise of the conscious consumer. The pandemic has brought a reset and rethink of the values among businesses and consumers alike. We're seeing that 79% of consumers are conscious of the increased packaging waste involved in online shopping delivery. Consumers are trying to buy from independent businesses nowadays where they can, with 55% of us more likely to buy foods and goods that have been locally produced. Alongside that we're also seeing a rise in consumers interested in second-hand goods and rental options, particularly among the 16-34 age category. Similarly, one-in-four 16-34 year olds are planning to buy experiences as gifts rather than physical products. We're advising marketers that their campaign should authentically reflect their corporate social responsibility (CSR) credentials. Highlight what you're doing around reducing carbon emissions and give consumers alternatives to consumer durables where possible, whether that's reusable gifts, biodegradable bags, rental options and packaging.
The fourth observation is around the push and pull of online versus offline retail, and the signs of pent-up demand to get back into physical stores. We've found that consumers want a balance between the benefits of online shopping, which they've identified as convenience and fast delivery, and those of the experience of returning to shops. Seventy-five percent of consumers expect to do some of their Christmas shopping in-store this year, while 41% are saying they want an equal mix of online and in-store shopping, which is up from 27% last year. Gen-Z consumers are twice as likely to treat shopping as a social experience with their friends and family, while 46% say that shopping gets them into the festive spirit. People are keen to get back into shops and try things on, buy something and take it away instantly.
This provides opportunities for physical and digital retailers alike. From a digital perspective, retailers need to think beyond a website as purely a transactional space of images and text, similarly in-store, we need to move beyond purely the physical products that are on sale, to what will showcase the products in their best light, reimagining how these places and spaces can become fully immersive experiences of the brand DNA; particularly if you are to capture and hold the attention of younger consumers.
Our Creative Solutions team have recently created some immersive solutions for retail clients which highlight this fusion of digital and physical experiences. Our work with Selfridges, Pokémon Go and designer Charli Cohen to build Electric/City allows fans to discover the Charli Cohen collections through a 360° "cyberpunk" video experience and purchase items for home delivery from the Charli Cohen x Pokémon physical collection, sold exclusively at Selfridges. Buying an item also unlocks an exclusive Snap lens for Snapchat, incorporating further social engagement. The campaign serves as an example of how one retailer has embraced both physical and digital space to create a highly immersive omni-channel experience - that has enabled the digital to drive footfall into the physical stores, and vice versa, in a complementary fashion.
How have consumer shopping habits evolved over the course of the past two years, on both a seasonal and non-seasonal basis? Which of these habits are likely to remain, and which are likely to tail off as coronavirus restrictions continue to ease?
We've seen huge disruption in retail in the past two years. The mass shift to e-commerce has resulted in a momentous period of change for the retail sector. Office of National Statistics (ONS) figures suggested online was approximately 20-22% of all retail before the pandemic. During the first lockdown, this hit 33%, then in the second lockdown a year ago from November to January, this hit 37%. Now, it's steadying back out at 26%, but within that we've seen new audiences appear. In the e-commerce signals we've seen, the number of brands purchased online has doubled, and one of the biggest shifts that we've seen is among over-65's. This group has been buying three times more online than they were pre-pandemic. Ten years of previous e-commerce growth amongst 65 and overs was seen in only six months.
We've also seen changes around distribution channels and the idea of hyper convenience. Twenty-five years ago, convenience was a Tesco Local on a high street, then we saw the rise of fast food delivery services like Just Eat and Deliveroo, and now more recently we've seen the explosion of ultra-fast delivery from the likes of Uber, Getir, Zap, and Weezy. The pandemic means more people are working from home, so we've seen supermarket patterns changing as well. We've seen steep increases in delivery at breakfast and brunch time. Where we might normally grab something on the high street on the way to work, we're seeing those ultra-fast delivery services peaking then, when people are working from home but wanting that faster delivery.
Finally BNPL, this definitely feels like a trend that's here to stay. A revealing insight emerging is that, pre-pandemic, over 90% of BNPL spend was on apparel and clothing. Now, we're seeing BNPL moving into new categories. Clothing has reduced to 70% and health and beauty now takes up 14% of activity, and now we're seeing tie-ups between the likes of Klarna and Aldi, to enable even groceries to be paid in instalments.
This is a space that will continue to grow but, due to possible debt implications, tighter regulatory control will likely be seen - we have already seen Klarna add a 'pay in full' option to its services ahead of any legislation changes.
How can intended shopping data be used across platform solutions to drive sales, both across e-commerce and traditional retail?
As we see search and e-commerce insights, as well as content consumption data, we're in an enviable position to help map the whole consumer decision journey. We can use these data signals to align the creative messaging of the campaign to selected audiences based on the insights that we see. For example, we can create audiences based on our search data, which could infer consideration to use a brand, and then use our e-commerce signals to ensure we're reaching current or lapsed customers of a particular category. There's no one-size-fits-all approach here. We can take the macro learnings provided by different projects and brainstorm ideas with our customers about how to use data to ensure messages reach their desired audiences.
One of the problems a lot of industries have is that they'll hear insights, they'll think that they are very interesting, but then don't implement them or use them practically. As a business and across our industry, we have the opportunity to be a bit more straightforward than we have been in the past and be very practical about it. For example, if we were talking about the insights around more consumers using BNPL, the practical consideration of that is nothing more difficult than saying, "okay, have you considered putting BNPL into your creative?" If that is a solution that you have as a retailer, put it in your creative. That sounds really obvious, but it's a very easy and practical step that sometimes gets lost in the general process of "isn't this insight exciting?"
How can creative be layered onto this insights data to further enhance performance, both in terms of sales and brand recognition?
We know that creative has the most substantial impact on ad effectiveness and sales uplift. Nielsen figures suggest that creative drives 47% of sales. As a media and technology company, we don't necessarily have control over the creative, but what we can do is make recommendations as a media owner about creative format, creative timing, and the media mix. So we have a lot of learnings around native units, for example, how we can communicate and evolve the sequence of messaging to take consumers along the pathway from discovery and research, through to product and price comparison, and then final purchase. We have different formats that we would advise in those situations. Our brand stories format, for example, acts as a high impact ad format and has been really good at contributing to building awareness. Further down the line, we're seeing a resurgence of QR codes, which help consumers find out more about the brands and even activate interactive 3D and AR experiences. One simple but cost-effective format is using countdown ads to build suspense, with our research suggesting that 80% of users are more inclined to engage more quickly if a promotion has a countdown in our native ads.
How can shopping insights data be used to mitigate seasonal challenges to the sales cycle?
One of the key takeaways for any advertiser is to get insights from outside of their usual sources and outside of their proprietary sources. We know that retailers are acutely aware of what impacts have been on their supply chain and on their distribution concerns, as a result of everything that's happened in the last couple of years, and they already know a lot about what the seasonal effects are from their decades in operation. They know how much of what they sell and have lots of data and potentially useful insights, from their CRM data for example, if they use it effectively. However, data is a point of human interaction, so they need to look outside of the interactions that they own as an advertiser and broaden their understanding of their customer's concerns, demands, and habits, from how they interact with other businesses that can share those insights and data.
One of the benefits that Yahoo and other businesses like us have is that we interact with people in lots of different ways. We're an email provider, we're a search engine, and we're a content platform. Sometimes that can be seen as being difficult to understand our offering, but it's the diversity of ways that we interact with people which is really important. A good example of understanding seasonal impact in a very practical way is what we see around video game consumption and purchase intent. As you'd expect, the demographic of people who buy PC and console video games throughout the year tends to skew slightly more towards males within the 18-34 age category. However, when it comes to November and December, we see a very significant shift away from that typical demographic to a demographic which is older and more female. Taking retailers selling video games, they know where they're selling games, how they're selling them, what platforms they're using to distribute them, etc, but they don't necessarily have access to the information around who that audience is and what audiences may potentially be looking to purchase. Practical considerations around the notion that you might have a completely different customer in November than you do for the rest of the year is something that could be actioned upon to mitigate those seasonal challenges. But again, stepping outside of the comfort zone, analysing that information, alongside insights from other sources, as opposed to just relying on CRM data, gives an opportunity that might not be realised otherwise
If a retailer operates in multiple markets then they are more likely to be able to predict what the impact of seasonal challenges is going to be in one market, given they may have already seen it in another. However, if you only retail in one market, again look at data sources outside of owned proprietary information. As previously alluded to, we saw a 70% increase in the searching and purchasing of food items in Italy when lockdown measures were implemented. That preceded the UK by 2-3 weeks. If you can see those other markets falling like dominoes, then you can start preparing for those supply issues, et cetera, in advance.