Amazon's Stock Skyrockets; Facebook Threatens to Leave Europe if Data-Sharing with US Ends
by Hannah Dillon on 11th Feb 2022 in News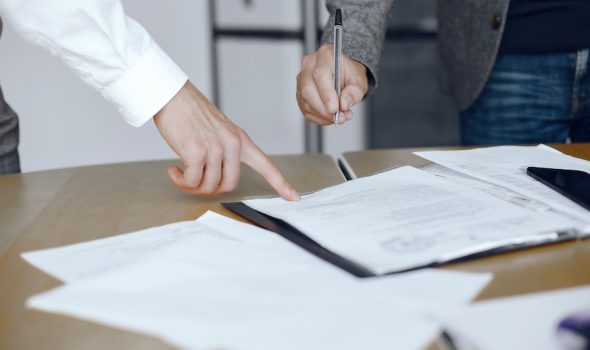 In this weekly segment, ExchangeWire sums up key industry updates in media, marketing, and commerce from around the globe. In this edition: Amazon's stock reaches best single-day gain in 7 years; Facebook makes - and then downplays - threats to withdraw from Europe over potential changes to data-sharing with US; IPO announces plans for Arm; and Microsoft pledges to play fair to cinch Activision deal.
Amazon's stock rocketed on Friday (4 February) after the announcement that the e-commerce giant are increasing their Prime membership scheme by 17% for US customers, from USD$119 (£88.04) to USD$139 (£102.84). The 13.5% stock incline marks their best single-day gain since 2015, furthering their market cap around USD$190bn (£140.57bn).
Bitcoin has also soared, hitting its highest in two weeks on Saturday (5 February). The leading cryptocurrency reached USD$41,983 (£31,060.63), marking a 27% increase from the USD$32,950.72 (£24,378.20) year low on the 24th January.
The news closely follows Meta's disappointment as they saw their shares plummet by over 20% on Thursday (3 February) due to investor fear that their poor revenue forecast could alter the wider digital advertising landscape. The decline resulted in the tech giant's stock market value dropping by around USD $200bn (£1.4bn). The historic dive is a significant reminder to investors that big tech-focused stocks still operate separately. Julian Koski, chief investment officer of New Age Alpha, wrote in a note to investors, "the divergence between Amazon and Meta Platforms' earnings is an important reminder that each company is unique with its own set of problems and opportunities," according to Reuters.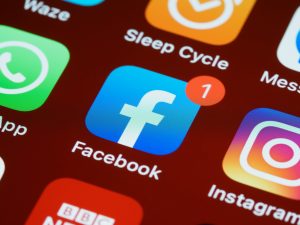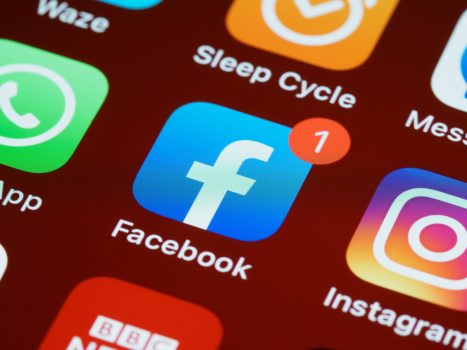 Meta, parent company to Facebook, has threatened to pull the platform from Europe altogether if it is no longer able to provide its US operations, data centres, and applications, with data about European users, reports iTWire.
Suggestions of withdrawing the platform came in the form of an SEC filing from Meta, over concerns that data-sharing restrictions would inhibit their business' operations and revenue. The SEC follows changes to regulation concerning the sharing of data between Europe and the US, triggered by the EU's Schrems II judgement in July 2020. Schrems II deemed that the Privacy Shield between the EU and US - an international agreement to ensure personal data exported from Europe to the US was adequately protected - was invalid. 
Meta is still able to share data between Europe and the US under Standard Contractual Clauses (SCCs). In its SEC filing, however, Meta described SCCs as 'now also subject to new judicial scrutiny', expressing that, without a concrete, GDPR-compliant replacement for the Privacy Shield, the company would be 'unable to offer a number of our most significant products and services, including Facebook and Instagram, in Europe, which would materially and adversely affect our business, financial condition, and results of operations.' 
Since this story broke, Meta has downplayed threats of withdrawing Facebook from Europe. Speaking to iTWire, a A Meta spokesperson advised, "We have absolutely no desire and no plans to withdraw from Europe, but the simple reality is that Meta, and many other businesses, organisations, and services, rely on data transfers between the EU and the US in order to operate global services."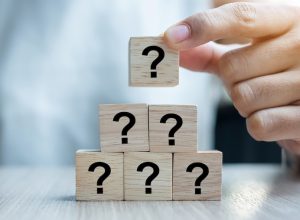 After the proposed Nvidia acquisition of SoftBank's Arm Holdings fell through due to growing unease from regulators, SoftBank are now looking to list the British tech company - beginning preparations within the "fiscal year ending March 31, 2023". Speaking last night (8 February), Masayoshi Son, chairman and CEO of SoftBank, stated, "we think that the Nasdaq stock exchange in the United States, which is at the center of global high-tech, would be most suitable" however, thoughts about where Arm will go public are still in the air.
The Japanese conglomerate entered into a definitive agreement with Nvidia on the 13th September 2020, agreeing that the US semiconductor manufacturer would buy Arm for a total consideration of up to USD$40bn (~£29.5bn). Under the deal, Arm would've operated as a division of Nvidia out of their current headquarters in the United Kingdom, while SoftBank would retain a minority stake of under 10% in the computing firm. During yesterday's interview, Son announced the bright future that Arm has ahead, admitting "deep down I would rather avoid this sale as much as possible."
The London Stock Exchange is expected to enter talks with Arm discussing the benefits of a UK IPO, as well as the opportunity for a dual listing. Son stated, within the press release announcing the dissolution of the merger, "we will take this opportunity and start preparing to take Arm public, and to make even further progress."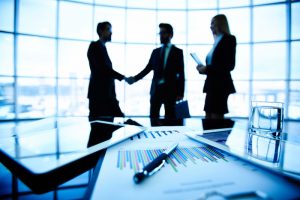 Microsoft has pledged open distribution of their games in the face of potential antitrust concerns over their takeover of Activision Blizzard, according to The Financial Times. At USD $75bn (£55bn), the takeover is the tech giant's largest deal to date.
Announced on Wednesday, Microsoft's pledge builds on rules adopted in 2020. Their commitments include keeping a less restrictive games distribution system than competitors Apple and Google, and allowing all developers to access the Microsoft app store, regardless of payment system. In addition to this pledge, Microsoft has committed to making popular Activision games (such as Call of Duty) available on PlayStation under pre-existing agreements between Activision and Sony.
To successfully complete the takeover, Microsoft is awaiting approval from 17 regulators globally, and currently facing concerns around potential harm to other players in the gaming industry due to the size of the transaction.
Brad Smith, president and vice-chair at Microsoft, described the pledge as an address of "Microsoft's growing role and responsibility." Smith also stated that the rules were made with regulatory proposals worldwide and legislation in the US Congress firmly in mind.
Also in the news:
Publica's Ben Antier on the Evolution of Programmatic TV
Fifty's Simon Eaton on Google Topics; Sony; and Meta 
The Future of Advanced TV in the UK Market: Q&A with Captify
Ad TechAmazonEuropeFacebookFirst-Party DataGamingPost-Cookie