Softbank Face Increased Concerns Over Arm's IPO; Meta Sued For Breach of Texas State Laws
by Hannah Dillon on 18th Feb 2022 in News
In this weekly segment, ExchangeWire sums up key industry updates in media, marketing, and commerce from around the globe. In this edition: SoftBank met with increasing concern over Arm's IPO; Meta face legal action over Facebook's facial recognition system; 17 new firms admitted to China's metaverse group; and Google announce plans to limit data tracking on Android apps. 
Japanese conglomerate SoftBank are facing a third legal conflict with the head of their Chinese joint venture, Allen Wu, disrupting their efforts to list Arm on the New York Stock Exchange. The case has been filed against Arm China by one of Wu's shareholder companies, according to court documents seen by the Financial Times, in Wu's  latest effort to keep  control over the business unit. This legal case is the third since 2020, when Arm China's board voted 7-1 to have Allen Wu removed. Wu, who refused, still retains control of the venture due to legal rights.
SoftBank hinted at an IPO last week after the announcement that the proposed Nvidia acquisition of Arm Holdings fell through due to growing unease from regulators. Under the USD$40bn (~£29.5bn) agreement, Arm would've operated as a division of Nvidia out of their current headquarters in the United Kingdom, while SoftBank would retain a minority stake of under 10% in the computing firm.
Going public could, however, be put on hold due to their legal fights. Last month, it was disclosed that Arm was unable to verify Arm China's revenues as a result of the conflict. This lack of clarity and communication is unappealing to investors and could jeapordise their attempt at a successful IPO.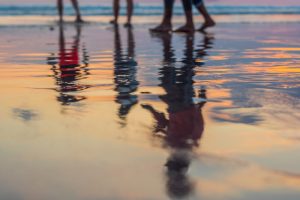 Facebook parent company, Meta, is being sued by the Texas attorney general over claims that Facebook's facial recognition system collected and exploited citizens' data without consent.
Ken Paxton accused the social media giant of breaching Texas state privacy laws by collecting millions of biometric identifiers from photos and videos posted to the platform. This included the face-scan data of Facebook users and people who featured in other users' posts, despite not having signed up to the platform themselves.
The complaint stated that Facebook had collected this data from citizens "without their informed consent" and for the platform's "own commercial gain", using it to train their own facial recognition technology. The complaint also claimed that Facebook failed to delete this data within a reasonable timeframe and disclosed it to third-parties for further exploitation.
Paxton is seeking at least USD $10,000 (£7,300) in civil penalties for each violation of Texas state laws, commenting: "Facebook will no longer take advantage of people and their children with the intent to turn a profit at the expense of one's safety and wellbeing. This is yet another example of Big Tech's deceitful business practices and it must stop."
While Facebook has dismissed Paxton's complaint, this is not the first time their facial recognition technology has led to legal trouble for Meta; in 2021, Facebook conceded to pay USD $650m (£480m) to settle a class-action lawsuit in Illinois that claimed the platform had breached state privacy laws by collecting facial data for their face-tagging system without the consent of their users.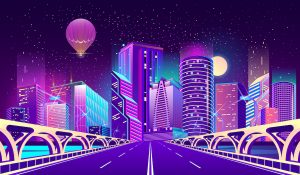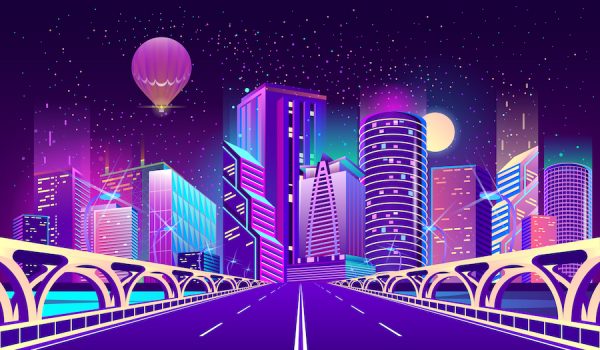 China's Metaverse Industry Committee have admitted 17 new firms according to a notice that was posted on the China Mobile Communications Association Metaverse Consensus Circle. Three of the newly welcomed companies are listed, including Inly Media Co Ltd, Beijing Topnew Info & Tech Co Ltd, and Beijing Quanshi World Online Network Information Co Ltd.
Although China trail behind the US in metaverse investments from big tech, China's market in the digital world is estimated to grow 13% yearly to USD$1.5tn (~£1.105tn) by 2030, based on reports published by auditing firm PricewaterhouseCoopers. In addition, over 1,000 companies, involving tech giants Alibaba Group Holding and Tencent Holdings, are reported to have applied for 10,000 metaverse-associated trademarks last year.
The metaverse organisation was approved in October 2021, holding their first unveiling ceremony on the 11th November to mark their official establishment. During the announcement, the group released a new book named Metaverse, detailing plans for the future of the digital sector. It has been reported that the metaverse will be heavily monitored, following in the footsteps of China's tech crackdown.
Another firm getting involved with the development of the metaverse is Disney. The entertainment conglomerate have appointed executive Mike White to manage their metaverse strategy according to an email from chief executive, Bob Chapek, seen by Reuters. "Today, we have an opportunity to connect those universes and create an entirely new paradigm for how audiences experience and engage with our stories," Chapek wrote to staff on Tuesday (15 February).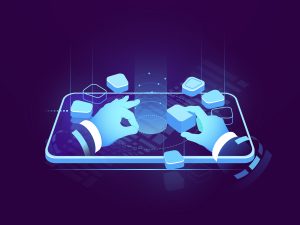 Google have extended their plans to limit data tracking on their Chrome browser to also cover apps on Android-based smartphones, currently used by around 85% of smartphone owners worldwide.
The plans fall under Google's 'Privacy Sandbox', which is intended to reduce the amount of data advertisers can collect from users. Google have already committed to phasing third-party cookies out of Chrome by 2023.
The extension of their Privacy Sandbox is not Google's first attempt to establish alternatives to third-party cookies; their initial proposal, Federated Learning of Cohorts (FLoC), attempted to anonymise users by assigning them to groups with similar browsing histories. FLoC was poorly received by both privacy campaigners and advertisers, and swiftly replaced by Topics in January 2022.
Detailing the decision to extend their Privacy Sandbox to Android apps in a blog, Google explained that the company is working on solutions that will curb the collection and sharing of users' data and "operate without cross app identifiers." The identifiers mentioned include advertising ID, which apps use to collect data from smartphones, and which Google intend to keep in place while they work "with the industry" to establish a new system.
The Competition and Market Authority (CMA), which has continuously scrutinised Google's approach to implementing new, privacy-focused systems, said of the announcement, "We will continue to monitor this closely and engage with Google on the nature and detail of its proposals."
Also in the news:
Regital's Paul Barnard on Breaking Away from the Cookie
WNS Global Services' Brian Burchfield on an Introduction to Retail Media
The Madtech Podcast: Creative: The Forgotten Marketing Fundamental
AppsChinaDataGoogleMetaPost-Cookie