Context, cooperation and evolution: what we learned at ATS Madrid 2022
by John Still on 17th May 2022 in News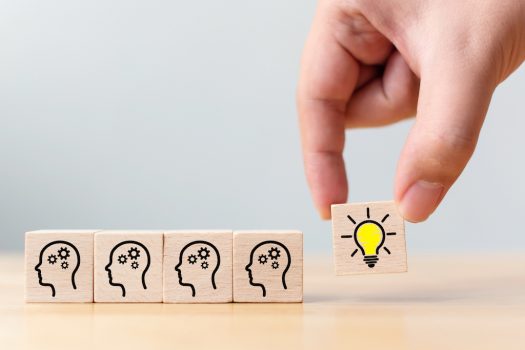 ExchangeWire's ATS Madrid made a welcome return to the Spanish capital after a two-year hiatus. At a bustling Teatro Amaya in Madrid's Chamberi district, guests were treated to a packed agenda discussing the latest issues across the media industry.
From measurement in a privacy first context and how publishers in Spain are structuring their business models around first party data, to the convergence of tech and creativity, our speakers had a lot to say. So what were the key talking points from the day? We take a look at the hot topics that industry experts discussed in Madrid.
Cookieless, context and the future
With third-party cookies set to finally crumble at some point in the near future, many panels were interested in discussing what's going to come next.
During our Transacting Media in a Post-Cookie World panel, Tania Perez Gacho, digital business director, PHD discussed the need to avoid falling into the same traps by rehashing and repackaging old ideas: "If we're only developing cookies with another name, we'll just go back to the start. We need to find the best solutions, not just the easiest".
The conversation around cookieless continued with our Maximising Your Most Valuable Currency: First-Party Data panel. Cristina Lera, marketing solutions director, IPG Mediabrands thinks it's time for a change: "We need to be over cookieless now, so a new standard can rise… Innovation comes from necessity. Maybe it's that simple."
On the Where the Action is: Harnessing the Power of Retail Media panel, Rafael Martinez, director, business development, addressability Spain, LiveRamp, discussed data as an 'enabler and facilitator': "It's the engine that launched retail media." The panel touched on the possibilities in the emerging sector, with Martinez discussing the strong growth already seen: "The evolution is unparalleled - brands are really betting on retail media."
User needs and emerging platforms
The first-party data discussion also turned to the subject of user-centricity. Lera discussed the need for better harnessing of first-party data in providing a better experience : "First-party data really shows the relationship between the user and the brand." Cristina Villaroya, digital and media strategy director, BBVA also sees the cookieless future as an opportunity to improve the user experience: "We can't prioritise business over user experience anymore."
Back on the retail media panel, Jesus Sancho Cubino, head of Carrefour Links Spain, Carrefour Spain discussed how data analysis of user needs allows for a better retail media offering, and the need for better knowledge of this nascent offering: "We need to organise ourselves as an industry to improve visibility.
On the Evolution of the Publishers Business Model panel, we heard from Maylis Chevalier, director of innovation and digital product at Vocento, who discussed the importance of the user as a catalyst for collaboration: "We need to focus on the user. It's the users that make publishers and tech companies speak the same language."
Collaboration
One of the most prominent themes throughout ATS Madrid was the need for collaboration. Whether in the form of interoperability, a multi-disciplinary approach or cross-industry standards, most panels touch on a more cooperative way of working.
This collaboration took a romantic turn during our Creative Transformation: Combining Data, Technology & Creativity panel. When discussing the need to remove silos and encourage technology to become part of the creative process, Roberto Fara, CCO, Ogilvy Spain, discussed wanting to see a 'polyamorous' approach. Miguel Olivares, founder, La Despensa, agreed, running with the metaphor to demand 'an orgy of specialities.'
On the same panel, David Pueyo, head of content and transmedia strategy at Bridges, chose to move the metaphor from the romantic to the theatrical, likening a successful creative and technological partnership as functioning like a performance: "All the parts make the play - everyone works together to make a performance."
The future of TV was a hot topic around ATS Madrid, and our The Next Episode: Data-driven TV's Identity Opportunity discussed the need for collaboration. Enrique Diaz, digital and innovation director of Equmedia described the rise of CTV as a 'paradigm shift': "It's a totally new way of working together." Gadea Rodriguez, associate director, advertiser solutions, Southern Europe, Pubmatic, spoke of how different TV platforms are starting to mix their models: "Traditional TV is adding digital, digital natives are looking at linear audiences."
Jorge Suerias, chief data officer at A3Media asked: "Are we able to make CTV address specific strategic goals?" and highlighted the importance of measurement, with the panel agreeing that a set of industry standards is an important step. Juan Jesus Tova, head of data strategy for digital marketing, Mediaset agreed that "we need efficient models to be adopted to increase interoperability."
As a fitting final thought for the day, Fernando Siles, head of online marketing, Worten described the three pressing challenges for retail media, defining them as "measurement, inventory and communication." While he was specifically addressing retail media, these three issues had featured prominently across the day, highlighting some of the common challenges the industry will face over the coming year.
• All discussions took place in Spanish. Quotes reported via translation.
Next stop for the ATS series is London, on June 14th - 15th 2022. Tickets are available now, with limited availability.
Ad TechATSATS MadridEventsMartech