The Value of Brand-Building in a Fragmented Landscape – Q&A with John Dolan, Broadsign
by Grace Dillon on 2nd Jun 2022 in News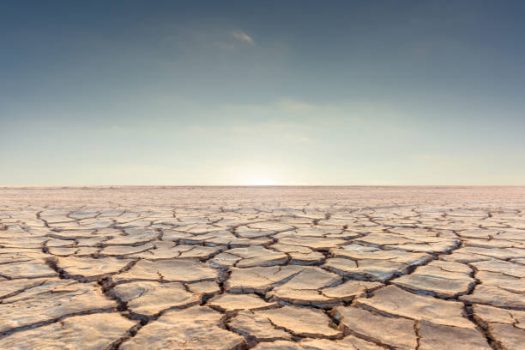 Following ATS Madrid, John Dolan, VP Global Head of Media Sales at Broadsign, discusses why brand-building is vital in a landscape of increased audience fragmentation, and how DOOH can help advertisers to communicate their message and win audiences' attention in this exclusive Q&A.
What has caused the media landscape of today to become so fragmented?
The media landscape has always been fragmented. What made it feel less fragmented for the last decade or so was the advent of audience targeting. I believe the challenge today is less about landscape fragmentation as it is about audience fragmentation. Gone are the days when you could buy a spot on a prime-time TV show and reach a large share of our targeted audience. Obtaining the same type of reach and impact on digital channels requires a far more sophisticated approach. The sites we visit, platforms we leverage, and content we consume varies widely and adds complexity to so many marketers' plans. 
Where does OOH fit within this landscape? Can it help solve the difficulties caused by fragmentation? 
Online advertising can pose a challenge when it comes to brand-building, as it can be difficult to create awareness with a one-to-one medium. We should ask ourselves if too many marketers are focused on the 'quick wins' of easy customer acquisition that's often associated with digital. That being said, the re-shifting of media towards brand-building, like OOH, doesn't come at the expense of performance marketing. Both channels feed each other, but it's not a short-term or ad-hoc game. Consistency and frequency are critical to long-term success with a brand-building medium like OOH. 
Why are more marketers focusing on brand-building advertising? What value does it bring? 
There is value in storytelling and creative narratives that help to establish loyalty and sentiment toward brands. Those building blocks are imperative to the longevity of every business. For many, the last decade has been focused on data, performance, and cost-efficiency. Conversations around the deprecation of cookies have given rise to increased interest in contextual advertising, a renewed focus on more "art" in how we communicate with our customers, and perhaps a little less "science". 
How can OOH help advertisers to build their brand?
Keep an open mind as to where OOH fits into your overall strategy. Consider what locations or screens may be best associated with awareness or outcomes. The medium can offer opportunities across any media plan, but strategic planning around messaging, formats, and measurement is important when approaching OOH. 
How are businesses utilising OOH to gain and retain their audiences' attention? 
Attention itself is a term that has become a hot button in the industry lately. How can that be measured? Is the experience immersive enough, or is the contextual environment relative to the objective? Businesses today in OOH are increasingly combining data, creative, and contextual environments to not only gain the attention of their audience but also attract new audiences. In a world of online media fatigue, ad blockers, brand safety and consumer privacy concerns, OOH comes in like a breath of fresh air for brands looking to connect with consumers in a bold and memorable way. With more and more potential customers venturing back out into the world, there has never been a better time to leverage OOH. 
How does OOH fit within an omnichannel approach to advertising and consumer experience? 
Increasingly across all stages of the customer journey. As a mass medium channel, the historic application would lean toward branding and awareness, but as screen locations increase, so do the value propositions. Independent measurement is a critical component in the execution of OOH for consideration and intent-driven stages of the funnel. Now more than ever, marketers have the ability to deliver a holistic and progressive creative approach to their omnichannel campaigns, going beyond pure digital channels into the real world with Digital OOH. Omnichannel DSPs have now integrated DOOH into their workflow and the possibilities with this medium are infinite. Brands winning the game right now understand how to best leverage DOOH in their mix, and use it as their "X factor" that amplifies the performance of other channels too.
At Broadsign, our platform powers OOH for media owners around the world. We also work with brands and agencies of all sizes to help them take advantage of the power of this medium through our Broadsign Ads DSP (formerly named Campsite) or via one of our more than 35 DSP partners.