Activating Agency Value in the New Service Layer
by Grace Dillon on 13th Jun 2022 in News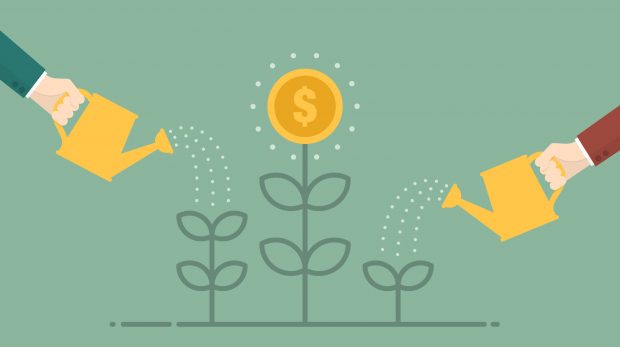 Ahead of ATS London 2022, Tim Conley, Head of Client Services, Media Agency at IPONWEB, discusses the role that ad tech should play to help agencies succeed in the programmatic landscape of the future.
In the past two-and-a-half years, many of the underlying foundations of the programmatic ecosystem have shifted – or in some instances been uprooted entirely. Continued changes to privacy regulation, consumer tracking, and the deprecation of the third-party cookie (not to mention a global pandemic) have impacted every aspect of the programmatic ecosystem.
Changes in consumer privacy, brand engagement, and identity, as well as the loss of the third-party cookie, have taken away many of the tools that agencies have historically relied on to do their job and create value for clients. At the same time, the Great Resignation has made talent harder to come by, and a growing universe of cookie replacements has turned an already complex buying landscape into one that's even more difficult to navigate.
The evolving role of ad tech in a new era of programmatic 
Agency teams are under more pressure than ever; and time is the currency with which they now trade. This puts delivery at the top of the priority list, which means value-adds like innovation and new media narratives are a luxury they struggle to afford. Not to mention that consolidation, commoditisation, and growing complexity within the ad tech landscape are making it increasingly difficult for agencies to deliver true differentiation to their partners.
As we enter a new phase in programmatic, the focus of ad tech partners will need to be less about ecosystem access and more about helping buyers to navigate through disruption, and creating environments where value creators can stand out from their competitive set, without introducing new workflow or platform hurdles.
As a service layer itself to the agency service layer, ad tech needs to innovate new tech solutions that address the modern agency's hierarchy of needs:
Does this save me (agency planner, trader, etc) time?

Does this innovate beyond what we did last year?

Does this help me look great to my client?

Is the service I deliver impossible for my competitors to easily replicate?

Does this accomplish my agency goals for greener, healthier, fairer media?
Ad tech needs to provide both tools and services that enable agencies to gain more control and transparency into their media buying while driving unique value for their clients. Perhaps the most important role tech vendors can play today is to help agencies make sense of the foundational changes taking place in media buying and facilitate an optimal path forward for its brand partners and its own business.
So where can differentiation be found?
While ad tech platforms themselves may have played their own part in limiting an agency's ability to create differentiated buying strategies, there's still plenty of new challenges that need solving, which open up the opportunity of blue oceans for agencies who build out the right skill sets and tech partnerships. A few of those are highlighted below:
Taking back supply controls:

Agencies should be empowered to own their supply chain and media partnerships, and no longer outsourcing inventory decisioning or SPO intelligence to the buying platforms, which often have their own — potentially conflicting — positions on supply. Doing so enables them to reassert their relationships with publishers, curate bespoke supply marketplaces that guarantee better rates and access, and gain greater visibility into their partners' working media. They are also well-positioned to help brands source and verify supply that aligns with their brand values around sustainability, fairer media, and other social goods. 
Helping brands plan for the cookieless future:

The future of addressability is overwhelming, with hundreds of various ID alternatives, privacy sandbox proposals, and contextual offerings competing for buyer attention. Agencies are best positioned to evaluate these various offerings to identify best-of-breed solutions and design and implement tests that can help brands find the optimal multi-point approach for their objectives. It's also not a one-and-done scenario, so staying on top of the space gives agencies more runway to establish and maintain domain expertise over time. 
Discovering and testing new formats:

Between CTV, in-game, retail media, VR/AR, and DOOH point-of-sale, advertisers today have access to many new exciting and potentially performative channels. But making sense of these emerging formats takes time and a lot of trial and error. What creative works best? What are the privacy/addressability implications? How does it fit into a larger media plan? How should you think about measurement? Similar to the identity space, brands need help separating the wheat from the chaff to make informed and calculated bets with clear performance goals that might inform future media buys. 
Building out entirely new disciplines:

Every agency knows that programmatic is a data-intense and data-rich buying channel. But most buyers struggle to leverage that data in ways that truly maximise performance and efficiency. By building out new practices around analytics, data science, and AI that are unique to them, agencies can start to carve out a unique point of differentiation that is hard for others to replicate. This is especially important when relying on a common set of tools across a peer set. 

The next generation of ad tech innovation, from supply curation and enrichment platforms to custom algorithms, will be centred on helping agencies and other value creators unlock these opportunities easily and inter-operably without requiring the introduction or adoption of new technologies or platforms. These solutions will enable agencies to activate their proprietary knowledge and data by applying it directly to their preferred supply to the benefit of their clients, empowering the agency service layer to express differentiated value in the next evolution of programmatic.

---
ATS London 2022 will take place on 14th and 15th June at Central Hall Westminster. Tickets and further information are available via the ATS London 2022 event hub.
Ad TechAgenciesAgencyProgrammaticService Layer