The Value of SMEs and the Future of Digital Omnichannel: Q&A With Martin Jensen, Nexta
by Grace Dillon on 17th Jun 2022 in News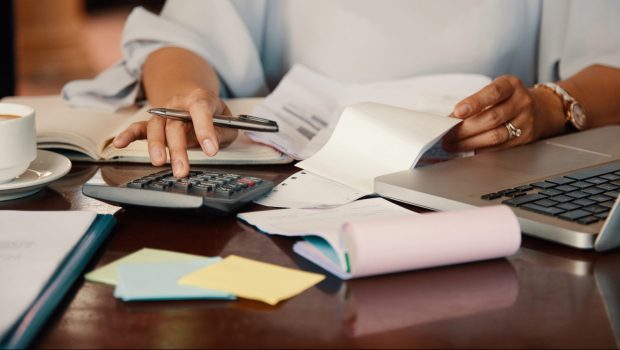 In this exclusive Q&A, Martin Jensen, co-founder and CCO at Nexta, gives his overview of the current digital omnichannel landscape, and discusses the value of SMEs and the importance of helping resolve some of the key challenges they currently face.
How would you describe the current state of digital omnichannel advertising?
I actually don't believe the landscape around digital omnichannel is especially crowded – a lot of platforms have claimed to be omnichannel over the years, but few truly were, and many would limit themselves to only two or three partners. That said, I think it is a space where more opportunities are popping up. I also think it's an area where you can see retail media setting first-party data into play across numerous channels – where we can see how first-party data can be merged into more than just display, for instance; how it can be aggregated into other channels like paid search and paid social. But this hasn't been fully developed or realised yet, and is quite hard for many marketers to get into. So, I think digital omnichannel is full of room and opportunity, but it's still in its fledgling stages.
Is measurement still a challenge? Have any advancements been made in this area?
Measurement for omnichannel advertising is reliant on walled gardens: statistics and measurement for paid search relies primarily on Google, and the same for paid social relies primarily on Facebook. As a result, aggregating and attribution across channels is sometimes actually impossible.
Some advancements have been made to measurement, thanks in part to the fact that the industry has evolved to meet brands' new expectations of value and is becoming increasingly transparent. That said, measurement will always be a challenge, particularly as some legacy measurement platforms continue to learn to adapt to new environments and developments. I still think there needs to be a more considered conversation about measurement across channels, and that more investment will be crucial to its improvement – lack of investment is a key hurdle to successful measurement, both on funnel and across channels.
You mentioned the challenge with walled gardens – we are seeing a lot of changes to how data is collected and how data collection is regulated. What impact has this had on digital omnichannel so far, and what impact do you think it could have?
I think the fear here is still that the digital advertising landscape will become even more siloed, where companies will place their bets on the walled gardens and then hope for the best. I think advertisers are becoming more wary of the real value of display advertising versus advertising on Facebook and Google when it comes to how well they can measure the attribution (although some companies are quite good at it). But I also think that the impending disappearance of the third-party cookie will make accurate measurement across these ecosystems a bit more complicated and give premium publishers new opportunity to define and sell their first part audiences at scale.
Why are SMEs important? What do they offer that legacy businesses don't?
At Nexta, we differentiate between today's SMEs and future SMEs. To us, traditional SMEs are primarily small-to-medium businesses which have opened a physical store – a car dealer, a coffee shop, or a bakery. Future SMEs, meanwhile, are businesses who will start a web shop, or launch within Shopify or Wix, for example. Future SMEs are important because they could potentially become the next global players in the ecommerce space and evolve into key destinations for marketing spend going forward – an estimated 45% of global ad spend already comes from SMEs. However, both traditional SMEs and future SMEs are important because they are places where a lot of global economic growth will happen – we are seeing companies who started out in a webshop and have done a lot of commerce and hiring lots of people within two years. I think SMEs are the future for all of us, not only the ad tech space, which is why it's important to focus on them as much as on the big enterprises.
Because of their size, SMEs are often quite agile, and many are what we call "born digital": this comes with the advantage of lower overheads (savings which they can pass on to their customers) and a greater understanding of digital advertising. Yet, despite this insight, I think SMEs generally have a hard time figuring out where they should be investing their ad budgets – where should they direct spend, how much of it should go to Google, how much to Facebook, or how much to spend on premium publishers? Should they build awareness or a call to action, and so on? There are so many areas for them to consider, and I think it's rare for them to get an opportunity to address these questions with technology, as they can't always afford to go to an agency or consultancy for help. Furthermore, I would argue that SMEs have been under-served by our industry, with tech vendors traditionally focusing on the needs of a few dominant players rather than building out scalable products that afford smaller, yet no less valuable businesses, control, autonomy, and simplicity. If SMEs are to scale and succeed, they need to do the marketing – they need to bring traffic to the website and they need to convert the people visiting the website into customers, just as a traditional retailer needs to draw people inside and allow them to buy something. That's just what we at Nexta are doing – helping up-and-coming SMEs to entice customers in the digital world.
What marketing challenges do SMEs face and how are these currently being addressed?
There's so much complexity in the digital ecosystem now. Five years ago, digital advertising mainly consisted of just Facebook and Google; now, it spans across Facebook, Google, Amazon, Pinterest, TikTok, Snapchat, and beyond. Complexity within our space is growing day-by-day, and SMEs have to contend with learning how to collect and utilise first-party data in order to effectively target prospective customers in a post-cookie space. In an ideal world, SMEs should be able to focus on the core aspect of their business — serving customers who have already arrived on their website — rather than on trying to bring clients to their site in the first place. However, the complicated nature of the landscape, and the fact that many SMEs have limited resources (both in terms of ad budget and time available to manage multiple platforms and processes), pose a real challenge for up-and-coming businesses. We've sought to resolve this by building a simple, automated platform that enables SMEs to manage spend across multiple platforms simultaneously, and an AI that optimises and distributes ad budgets across these platforms according to specific KPIs and goals.
What benefits does a SaaS model offer SMEs, particularly when it comes to digital omnichannel targeting?
TRANSPARENCY. SaaS offers a very basic, but fundamental benefit – the ability to pay to host a payment system via subscription. If you want to be able to sell goods or services online, then you need to have a system that can facilitate transactions in place. I also think the model for advertising has primarily focused on making a profit, and I think that there is a need for a fixed SaaS provider who can help SMEs to handle marketing based on a fixed SaaS licence. This model will need to be transparent, as well, so that the businesses are aware of the big returns their ad spend achieves.
How can SMEs get involved with the still nascent retail media space? And are we already seeing some of them becoming involved in that area?
I think Amazon is still a key space for many SMEs – it's the biggest online marketplace and a lot of them are still putting significant effort into becoming classified there. We're also seeing traditional classifieds marketplaces adopting SMEs to help them to sell goods. Whilst I would say that the retail media space is predominantly the realm of the big brands running advertising based on first-party data, we've seen a huge development (expedited by the events of the past two years) in the infrastructure available for and catered to SMEs. Many businesses have been forced to grow their online presence online and develop efficient end-to-end processes for online shopping and fulfilment, and the growth of Shopify has meant that SMEs have an opportunity to spend on retail media.
The next step is for SMEs to perfect their advertising experience, stepping away from simply allocating 100% of their budgets to a single platform and instead being able to easily leverage data and programmatic infrastructure to more effectively find their audiences in any environment, as larger brands have been doing for years.
What evolutions do you expect to see in the retail media space in the near future?
I think that the main focus within retail media has been on big merchants and brands as a managed service, and that we will see more investments in scaling this offering for small brands via self-served platforms. I think another important consideration is how the digital out of home environment — where brands are engaging with customers in physical stores — will come into play here. Large retailers having omnichannel touch points across digital will mean that the whole user journey will be based on their insights and unique first-party data. They will be able to leverage these to draw brands to their owned and operated properties (their websites, shops, emails, etc.), but I also think it could be possible for them to extend their brand partnerships into off-platform self-served advertising.