Seedtag Welcomes Kenneth López Triquell to Lead the Integration of its New Performance Solution
by ExchangeWire PressBox on 22nd Nov 2022 in News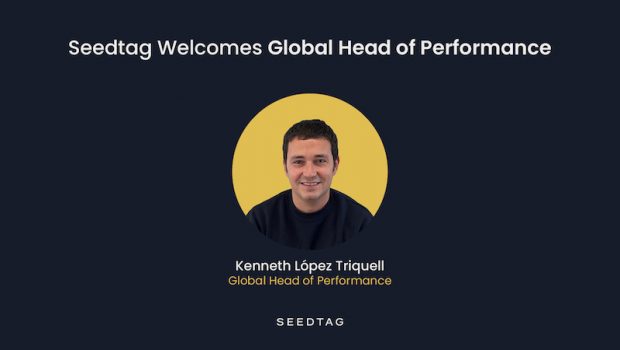 Seedtag, the leading contextual advertising company, has announced the hiring of Kenneth López Triquell as its new global head of performance. Triquell's appointment falls under Seedtag's strategy to drive success in the execution of performance campaigns and he will be responsible for leading the global go to market of Seedtag's new performance solution, to help brands achieve outstanding mid and low funnel campaign results in a cookieless world.
Triquell brings over 15 years of experience in the advertising industry, serving in sales leadership roles both in EMEA and worldwide. Prior to working at Seedtag, Kenneth launched Zemanta (Outbrain's DSP), one of the first native advertising DSPs in the industry. Previously, he served as VP Sales at Adsmurai, a Facebook marketing partner, where he developed and executed the go-to market strategy in Europe. Kenneth has also worked at leading companies such as Twitter, Yahoo, Dentsu, and Havas, which has allowed him to gain a wide range of experience and expertise in the digital space.
Over the past eight years, Seedtag has been building a privacy-first advertising solution, pioneering the use of AI and machine learning to create a contextual advertising solution that allows brands to drive better KPIs than standard digital and social campaigns. The company is now going one step further, following the acquisition of KMTX. Having integrated KMTX's AI predictive models with its proprietary contextual AI, Seedtag is able to offer brands a full-funnel contextual solution that brings great results without sacrificing quality and brand safety.
Kenneth López, global head of performance, states: "I have been following Seedtag for many years and I am very proud to be joining the team at a time of maximum growth at all levels of the company, and to lead the global launch of the new performance solution. We are building an exceptional global team that will undoubtedly help us take Seedtag to the next level."
On top of this hire, Seedtag is building a global performance team with presence in each market. The team will be responsible for leading local performance campaigns, ensuring Seedtag is best placed to offer brands and agencies improved KPIs, at all levels of the funnel.
Nathan Salter, UK head of performance at Seedtag, adds: "It's an extremely exciting time for the performance teams at Seedtag. With the recent acquisition of KMTX and their unique pre-bid algorithms, which combined with Seedtag's contextual AI, LIZ©, means we have a market first opportunity to provide a cookieless performance solution that will revolutionise the way performance display works and generates guaranteed outcomes for our clients and agencies."
Seedtag's performance solution is currently in a beta phase with certain clients, and will be rolled out internationally in early 2023.

Seedtag
Seedtag is the leading Contextual Advertising Company that creates highly impactful and engaging solutions for relevant premium visual content, powering targeting and returns for top publishers and the finest brands. The company's contextual A.I. a...
Powered by PressBox
AppointmentContextualPost-CookiePrivacy