Yahoo's Simon Halstead on Criteo's Acquisition, Global Advertising, and Zero-Party Data
by Zara Briggs on 17th Dec 2021 in Podcast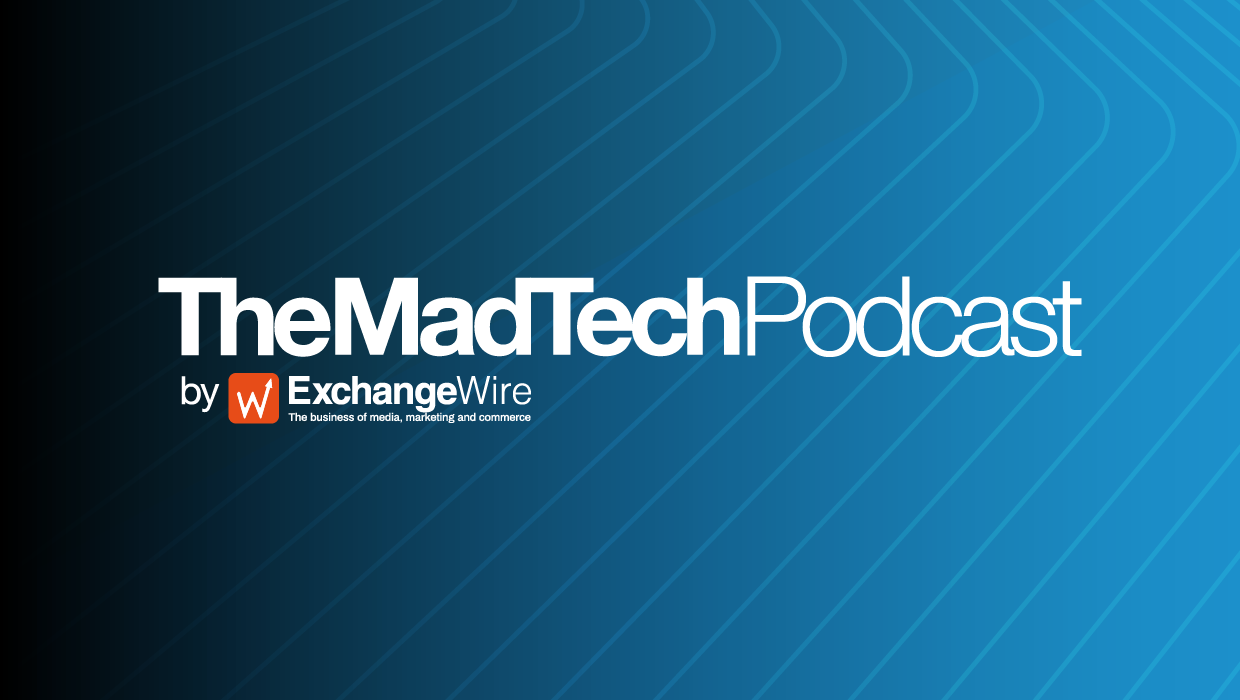 On this week's episode of TheMadTech Podcast, Yahoo's Vice President, Exchange and Supply International, Simon Halstead joins ExchangeWire's Lindsay Rowntree and Rachel Smith to discuss the latest news in media, marketing, and commerce.
This week they cover:
- Commerce media platform provider Criteo are set to acquire IPONWEB for USD $380m (£287m) in cash and CRTO treasury shares. By purchasing the ad tech stalwart, Criteo stand to increase their influence on the future of commerce media, as well as to provide marketers and media owners with the most fitting commerce audiences.
Over the past two decades, IPONWEB have developed the technology behind the ad tech media trading ecosystem, as well as enterprise solutions for marketers, media owners, and agencies. Criteo, meanwhile, use their Commerce Media Platform to connect marketers and media owners with audiences using first-party data solutions. If successful, the acquisition will allow Criteo to use IPONWEB's DSP and SSP to ramp up their platform and give clients more control. It will also enable Criteo to offer more monetisation opportunities for media owners, as well as vital first-party data management services for the ecosystem at large.
Commentators describe the two companies as good cultural fits due to their shared background of developing technology based in privacy-focused datasets and AI in order to solve complex industry problems. On top of supporting Criteo's aim to establish a fair open internet, the buy will empower the company to give media owners greater access to first-party data and scale of media spend. As such, the move could stand to make Criteo "the commerce media partner of choice on the open internet for the post third-party cookie and identifier world".
This is Criteo's second acquisition of 2021, previously acquiring self-service monetisation platform Mabaya, back in May. The Israel-based firm are also helping Criteo on their commerce journey, playing an important part of Criteo's Commerce Media Platform strategy.

- Alphabet, Amazon, and Meta collectively control more than half the ads displayed across the globe outside of China, according to new data from GroupM. The staggering statistic is, in part, thanks to COVID lockdowns, which drove marketers to the online sphere as out-of-home shopping ground to a halt.
The findings come as part of GroupM's latest analysis of the ad industry. The media giant found that global advertising exceeded expectations by growing 22.5% this year, with digital ads' share of total advertising rising just under 4% to 64.4%. GroupM estimate that the three US tech giants currently control 80%-90% of online ads and over 50% of all ads globally.
Regulators have sought to loosen the big three's grip over the market, with each company having faced (or currently facing) antitrust investigations from the EU, US, and other authorities. Despite tightening scrutiny, the tech giants are clearly continuing to prosper, due, as GroupM global president of business intelligence Brian Wieser explains, to the fact that "their scale affords them the opportunity to manage campaigns with multiple suppliers," and that "smaller companies often feel like they only have a couple of choices where they spend their money in advertising".
- Whilst first-party data has been dubbed the "new oil" as the ad industry transitions from legacy targeting solutions in the drive for greater privacy, it may not actually be the best resource available. Instead, zero-party data, which "encompasses any data that a customer provides to a brand willingly and intentionally", could be the real key to the future of privacy-first advertising, writes Jun Group CEO Corey Weiner.
Whilst both forms of data are similar, sharing the consent-basis that makes them so valuable in the era of GDPR, they differ in that zero-party data is actively volunteered by a consumer. Whilst first-party data consists of a customer's behaviour on an individual website — such as what they click on, or how long they spend on that site — zero-party data is information (such as personal details and purchase intent) that the consumer gives directly to the brand or publisher who owns the site.
Due to the fact that it's passed directly rather than collected in the background, zero-party data offers a chance for greater trust between consumer and brand. From a privacy perspective, zero-party data is even more desirable than first-party because it relies completely on consumers' decisions about what information they share. The tricky part of zero-party data is getting consumers to engage in the first place, although brands have got around this by offering rewards in exchange for completing surveys, mirroring the value-exchange ad models often used in gaming apps. Thus, zero-party data offers brands an opportunity to reach their consumers in more personalised, accurate ways, whilst providing a real value exchange that rewards consumers for their engagement.
AcquisitionAmazonDataDigital MarketingGoogleMeta