Microsoft's Marc Barnett On The Microsoft Advertising Exchange In Australia & NZ, Relationships With Third Party Buyers And Channel Conflict
by Ciaran O'Kane on 21st Feb 2012 in News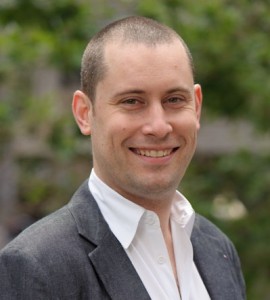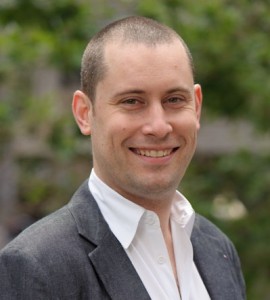 Marc Barnett is the GM of Microsoft Media Network & Microsoft Advertising Exchange. Here he discusses the growth of the Microsoft Ad Exchange in Australia and NZ, the relationship with retargeters and third party buyers, channel conflict and data monetization.
Can you give us a little background on your new role as GM of Microsoft Media Network? What does your remit entail and what territories do you cover?
In my new role I am responsible for leading and driving the growth of the Microsoft Media Network and the Microsoft Advertising Exchange across Australia and New Zealand.
Late last year, the Microsoft Media Network was brought into the joint-venture between Microsoft and Nine Entertainment Co. This change, coupled with the launch of the Microsoft Advertising Exchange, gives us a unique opportunity to offer advertisers access to our data-driven suite of products at scale along with the option to buy through our RTB-enabled Exchange. We have increased our investment in this area of our business over the past four months and the team will be expanding to include 25 people across sales, operations and media buying by the end of March.
I am really excited to be back in Australia after 18 months in Singapore growing the data-driven advertising industry in this market.
Since the launch of the Microsoft Ad Exchange in Australia and New Zealand late last year, is growth meeting original expectations?

The growth rates we have experienced since the launch have exceeded our initial expectations. Since the launch in November, we have seen our monthly revenue grow at 200-300%, albeit off a relatively low base, and have completed the migration of our inventory rollout in both Australia and New Zealand.
All owned and operated inventory that is unsold on a premium basis is now offered through our exchange before it is sold via the media network. This premium offering of inventory via RTB is an example of our commitment to grow this sector of the industry. We want to put the marketers back in control of what they buy, how much they pay and who they target in brand-safe environments.
Can you provide some insight on how you manage being a premium publisher, an ad exchange and a network? Are there any channel conflicts e.g. in the behavioural targeting space?
One of the reasons we can speak so confidently about the benefits of an Ad Exchange is because we have all three of these assets. The benefit of the ad exchange technology is that it is both a yield optimization system for premium publishers and a vehicle for advertisers to use all of their data to make real time buying decisions.
The way we manage to avoid any conflict in this space is that each of our businesses has a unique selling position that doesn't compromise any of our other offerings:
- The premium publishing business allows advertisers to either select an environment on one of the ninemsn properties or take advantage of our data assets through our audience targeting products.
- The Microsoft Media Network offers performance advertising on both CPC and CPA, as well as our suite of audience targeting products that run across the entire pool of inventory (both ninemsn sites and 3rd party partner sites).
- The Exchange represents, as much as anything, the opportunity for advertisers to make buying decisions based on their own data.
From launch, our Ad Exchange has only included ninemsn inventory. This enables us to test the technology and its effects thoroughly. We have numerous leading publishers now ready to join us which is very promising and great news in terms of scale and ROI for advertisers.
How are the agencies and re-targeting companies contributing to growth of the Microsoft Ad Exchange?
A large amount of our Exchange revenue is coming from re-targeting companies and re-targeting campaigns from local agencies. There is an insufficient amount of data being used in the market at the moment, which is limiting the potential of the Exchange in the short term. This is causing the Exchange to operate as a platform for re-targeting at scale, rather than using the full capabilities of the platform.
Once we see the right kind of advertiser data being used in the right way, we expect to see the Microsoft Advertising Exchange grow exponentially. What we have learnt from other markets, is that when you combine premium inventory with relevant data at scale, you have an offering that all advertisers will want to participate in.
One of the focuses of our business is to help educate the market on data and its value to unlock the full potential of RTB.
What types of industries are currently putting the most media dollars through the Microsoft Ad Exchange in Australia and New Zealand?
We are seeing a strong level of spend within retail, finance and travel. As we are still in the early stages of our launch there is a skew towards early adopters rather than industry groups. Some advertisers like to get involved from the beginning and dive in at the deep-end. Others prefer to test the waters somewhat and wait for the medium to become proven before they significantly invest. You can definitely see a direct correlation between the early adopting advertisers and the agency groups that have an established and functioning trading desk and DSP.
With having access to such a wealth of data, does Microsoft Media Network have any data monetization plans? Is the market ready to incorporate data in media buys?
The market would love to have more data made available. The bigger question is - would they be ready to use it and how would it be valued?
We are in the process of building a capability across our group of companies to effectively capture and use the wealth of data we have across our assets including Windows Live, Xbox, Cudo, iSelect, Rate City, Ticketek, Hoyts, Nine rewards and over 80 ninemsn sites. We would then be able to overlay this data offering onto our inventory.
We have no plans, as of yet, to on-sell this data for others to use.
How will the Microsoft Media Network evolve over the next year? Any new product development or innovation?
We plan to continue to evolve the Microsoft Media Network into the largest, brand-safe, aggregated media network across display, video and mobile inventory in both Australia and New Zealand. We are focussed on working with both our agency partners and publishing partners alike to create value to both sides of the equation whilst operating a profitable and reputable business in the process.
The impending roll out of AdXpose technology across 100% of our 3rd party inventory is a great example of our focus and investment that our business is placing on delivering a brand safe environment to our advertisers and agencies. We are committed to only working with sites and partners that can provide this level of confidence and trust to the market. We understand that the space we are in delivers scale to the market, but we need to do so without putting brands at risk
Marc Barnett will be speaking at the ExchangeWire Ad Trading Summit (ATS) event in Sydney on March 13.
Learn How Media Buying Is Changing at ATS Sydney March 13 – EarlyBird Tickets Now Available to ATS Sydney March 13
Follow ExchangeWire APAC on @ew_apac
Join us on Linkedin: ExchangeWire: Ad Trading, APAC
Ad NetworkAd ServerAdvertiserAgencyAPACAustraliaDigital MarketingDisplayDSPExchangeProgrammaticTargeting