'If You Want to Attract Brand Money, You Need to Get Emotional', by Brian O'Sullivan, Media MD, VisualDNA
by Romany Reagan on 21st Nov 2013 in News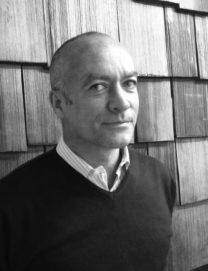 With the silly season nearly upon us, advertisers are kicking off major brand campaigns and digital is more important than ever. Brands such as M&S, John Lewis and Argos are placing greater emphasis on digital for engagement and conversation. Delve deeper, however, and you'll discover much of the Christmas digital budget is being spent on social media, mobile and 'digital innovation'. What about programmatic?
Programmatic media buying has come of age. It's here to stay, and with spend via exchanges continuing to grow, there's opportunity to drive this growth even more, especially in brand spend where advertisers have ambitious briefs and budgets to match. That's why digital teams have been trying to bring brand spend online from day one. The thing is, the challenge online has been getting decent placements, getting effective targeting and getting proof that digital can create an engaging dialogue with people.
Brands might also have been reluctant to wade into programmatic, traditionally seen as a home for 'remnant' inventory, but interactive engaging display formats such as IAB All Stars, and video formats that feel like traditional TV are changing that – even if we're yet to see scale in terms of the type of inventory that brands are willing to buy. It's a classic case of chicken and egg – if brands wade in, publishers will follow, and vice versa. Just look at what is happening with all the video trading platforms – the fastest growing are programmatic.
If advertisers now have placements, do they have the data to answer the more creative brand brief and attract the brand pounds? Briefs typically ask for more than just age, gender and location. They want to know the hopes and dreams of their target audience. In June the IPA reported that campaigns with an emotional element (designed to change the way we feel) are more efficient in the long-term and more impactful on the bottom line. By better understanding people's motivations, wishes and aspirations, brands can determine whether a person is likely to identify and buy into the brand story – rather than focus solely on the utility and function of 'intent'.
Despite the big data explosion, the emotive data required for effecting brand buying, easily attainable offline, hasn't been available via programmatic. Motivational segmentation and preferences, long since embedded in offline media planning and buying, are now coming online in the form of emotive segments – data that helps advertisers go beyond what someone is (age, gender, location) to understand who the person is and why they behave in a certain way. Also, it's not only brands and agency planners who can benefit: publishers can utilise this type of data to compete with the social networks who have so far shouted the loudest about emotive data.
As people spend more time online, out of the reach of traditional TV or print advertising, understanding and using emotive data will allow brands to follow their ideal consumers and target them with relevant brand advertising online. At the moment only a small number of campaigns are planned and bought using emotive data, but as more and more ad spend moves online, brands should be thinking about how they can replicate the traditional brand campaign online and utilise programmatic to reach their real audience.