Stream Asia 2015 Spotlights Make-Good in Social Media, Asia's Data Disparity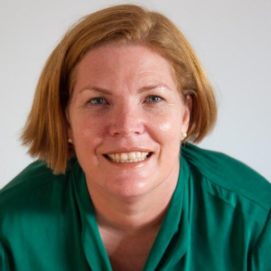 If traditional media are expected to make-good when they fail to deliver, should marketers expect the likes of Facebook and Google also to be held accountable? Delegates at a recent agency event debated the merits of this rather interesting proposition, observed ExchangeWire APAC contributing editor, Wendy Hogan, who attended WPP's Stream Asia. Here, she summed up the key highlights and discussion points at the event, which billed itself as a "(un)conference".
Stream Asia is like no other event on the conference calendar. Held every year in March, the invite-only WPP event brings together more than 250 thought leaders from markets in Asia-Pacific and beyond. Attendees typically comprise WPP employees and the agency's clients and partners. This year's sponsors included Google, Facebook, TheTradeDesk, AppNexus, InMobi, Comscore, Twitter, Sina, HdtMedia, among others.
At this year's event, delegates talked about a wide range of issues including reaching "the next 3bn", how brands should decide which markets in Asia matter for their business, programmatic TV, the death of the cookie, whether Facebook owes marketers a make-good, brands as media producers, mobile advertising, hiring local versus expat talent in Asia, and ecommerce opportunities in the region.
With attendees coming from markets as diverse as Australia to China to India, the discussions took some interesting turns. The programmatic TV conversation, for instance, touched on Australia's leading role in the region where its industry players were thinking about ways to enable addressable media across screens with one cable channel, MCN, leading the way with its Multiview service. The discussion also touched on how traditional linear TV folks were thinking and talking about programmatic in the same way premium digital publishers did some years ago…"We'll only enable certain parts of our inventory, but most of it we'll still sell direct." Delegates further noted that the international tv licensing structure will develop differently for markets outside the US, adding that Asia-based broadcasters are lagging in terms of enabling data-driven buying across screens.
Another hotly attended session was the discussion about "the next 3bn". Led by Valerie Wagoner who recently sold her India-based startup Zipdial to Twitter, the dialogue featured insights from agency folks, Google, and Facebook and covered all the key hotspots in Asia including India, Indonesia, China, and the Philippines. The key takeouts were that while the hardware was changing rapidly from feature phones to smartphones, only a small proportion of those phones were connected to data.
These could be due to the disparity among the various markets. The average data usage in India, for instance, is only 60MB per month compared to 1.4GB in the US. In addition, data costs 6% of the average monthly salary for someone in the Philippines compared to just 0.5% of an Australian's monthly salary. There also is still only limited access to Wi-Fi in several markets, with most users still on pre-paid plans, and only 30% of people in China have an email address.
Naturally, "walled gardens" were a recurring theme in several of the conversations at Stream Asia. Given how mobile is central to the opportunities in Asia, there was much discussion about audience IDs and how to move beyond cookies and operate collaboratively. Some attendees were more open to that idea than others.
One amusingly titled session centred on the premise that perhaps Facebook owed marketers a make-good. The rationale behind this was that since most traditional media were expected to make-good should they fail to deliver on their upfront promises, it was argued that by changing their platforms to benefit their audiences rather than clients, the media sides of Facebook and Google perhaps also should be held accountable in the same manner.
Other key highlights at the event included the Ignite Talks, which featured presenters who had four minutes on stage to talk about an idea, an interest, or a passion using 15 slides that rotated automatically after 15 seconds. One of the most entertaining from this segment came from 2013, when Rob Norman explained Media Investment Management and all the associated acronyms we used in digital media.
There also was the Extravangaza, which this year aimed to help Singapore Geek Girls attract mums to stay in the workforce and potentially even teach them how to code. Finally, this year's Tech Lab featured the bizarre and extraordinary in Asia including drones, mini-drones, wine protectors, a selfie toaster, projection keyboards, and a Geiger counter.
For the last two years, WPP has added Stream India (held in February) and Stream Indonesia (held in May) to the roster, demonstrating the importance of the Asian region to the industry. Elsewhere, Stream Global is held in Europe in October, and for the first time last year, Stream Africa was held in February and will make a return this year in December.