Google Profit Beats Forecast for the First Time Since 2013
by Rebecca Muir on 17th Jul 2015 in News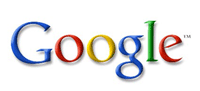 Yesterday, Google reported better than expected Q2 2015 earnings. Stock jumped by almost 12% to $673.50, making Google the second most valuable company in the world, behind Apple.
Key figures
— Revenues of $17.7 billion and revenue growth of 11% year-over-year; (without fluctuations in currency, revenue growth would have been 18% year-over-year)
— Strong performance of core search business, particularly mobile, complemented by growth in YouTube and programmatic advertising
— Google site revenues were $12.4 billion, up 13% year-over-year, while Google Network revenues were $3.6 billion, up 2% year-over-year
— Total advertising revenues were $16 billion, up 11% year-over-year
— Other revenues, which includes Google's enterprise business as well as Google Play Store revenues, were $1.704 billion, up 17% year-over-year
— Operating expenses were $6.31 billion, down from $6.5 billion last quarter, but up from $5.58 billion Q2 2014
— EPS: $6.99 vs $6.73 expected
YouTube
This was Google's first quarterly earnings announcement under the leadership of new CFO Ruth Porat, following Porat's appointment in May this year. Commenting on the results, Porat said, "Growth in watch time on YouTube has accelerated and is now up over 60% year-over-year, the fastest growth rate we've seen in two years."
Porat said, about YouTube, "mobile watch time has more than doubled from a year ago." YouTube is not the only video platform growing in popularity. ExchangeWire recently reported the explosive growth of the video sector. Of particular note is the rise of a behaviour known as 'dual-screening' (engaging with two-screen simultaneously). The IAB report that 22% of people viewing traditional TV are doing so whilst simultaneously watching a video on their smartphone.
Omid Kordestani, Google's chief business officer, also spoke about YouTube's growth on the call. He commented that the number of people who begin their viewing session on YouTube's homepage (rather than clicking through from another video) has increased threefold year-over-year.
The change in user behaviour is in line with Google's ambition for YouTube to rival online broadcasters, and break away from the stigma associated with user generated content.
ExchangeWire predicts that in the next 12 months marketers will no longer think of VoD as broadcaster or non-broadcaster, but premium or non-premium; the distinction being drawn based on brand safety and content. This will open the door to increased ad revenues from VoD advertising for non-broadcaster platforms.
Cost per click (CPC)
This quarter, CPC was down 11% year-over-year (versus 7% down last quarter) and paid clicks were up 18% year-over-year (versus 13% down last quarter).
Last quarter, Google surprised by attributing the decrease in CPC to the impact of YouTube ads, rather than mobile; which was thought by many to be the leading cause of the decline.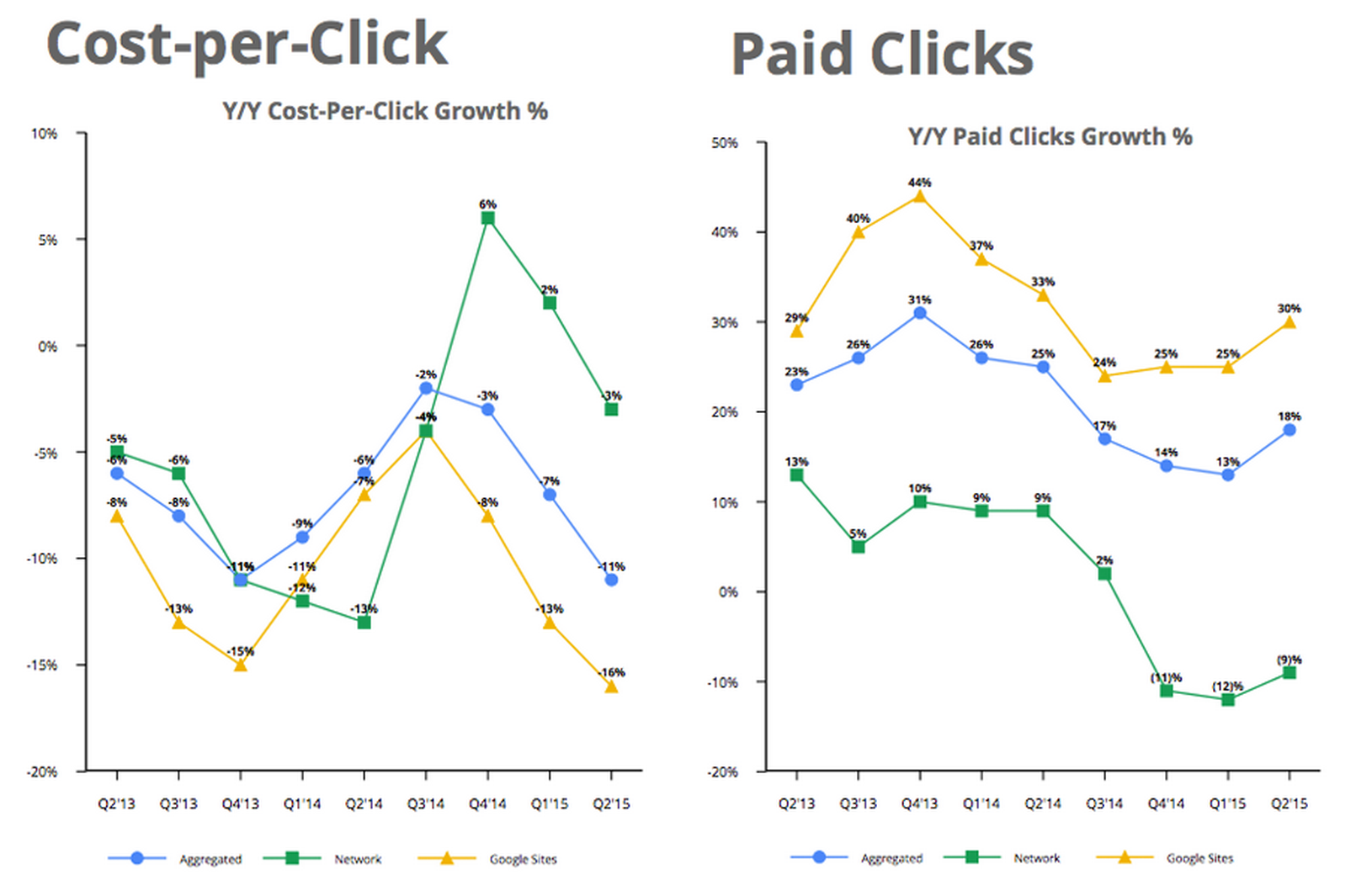 Source: Google
Mobile
During yesterday's earnings call, it was said that the monetisation gap between mobile and desktop ads is shrinking; mobile CPC is up and desktop CPC is not declining.
The problem with mobile, is that advertisers struggle to measure its contribution to overall advertising performance. Difficulties tying consumers' mobile activity to desktop or in-store purchases means that ROI of mobile campaigns is, more often that not, significantly under-reported. Improved marketing and advertising measurement capabilities in other channels has meant that marketers are under pressure to fully account for all forms of investment and struggle to invest in channels where they do not understand ROI.
In Summary
Ruth Porat, CFO of Google said: "our strong Q2 results reflect continued growth across the breadth of our products, most notably core search, where mobile stood out, as well as YouTube and programmatic advertising". She also stated: "We are focused every day on developing big new opportunities across a wide range of businesses. We will do so with great care regarding resource allocation." Google's headcount has grown by almost one fifth year-over-year.
TagsDisplayEarningsGoogleMobileVideo