UK Ad Revenues Rise 27.5% Despite Ad Blocking; 65% of Publishers See Ad Blocking As a Threat
by Anya Fenge - Davies on 8th Oct 2015 in News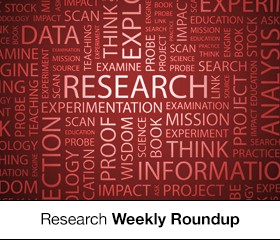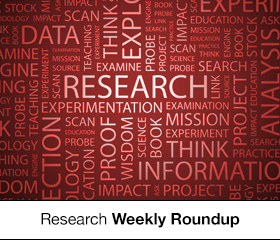 ExchangeWire Research's weekly roundup brings you up-to-date research findings from around the world, with additional insight provided by Rebecca Muir, ExchangeWire, head of research and analysis. In this week's edition: UK Ad Revenues Rise 27.5%, despite ad blocking; 65% of publishers see ad blocking as a threat; majority of advertising sees fall in consumer trust.
Ad spend rising despite threat from ad blocking
Within the UK, in the first half of 2015, ad spend reached a record £3.98bn, a 13.4% year-on-year rise, according to the IAB UK's 'Digital Adspend Report'. Display advertising saw the biggest rise, accounting for 33% of digital ad spend (£1.31bn). Within display, video ad spend grew 56% to £292m, accounting for 22% of display revenue; social media spend rose 51% to £574m, and native grew 50% to £325m, accounting for 25% of display revenue.
Tim Elkington, chief strategy officer, IAB UK commented: "Recently, a lot of attention on digital advertising has been around the challenges, such as ad blocking. It's clear to see the UK digital advertising industry is maintaining its strong revenue growth at a much greater rate than the overall economy."
Mobile ad spend increased 51% in the first six months to £1.08bn. Over a quarter (27%) of all digital advertising spend now originates from mobile, compared to 20% in 2014. Mobile accounts for 39% of display spend, 43% of video spend, 63% of social media spend, and 74% of native/content ad spend.
Antoine de Kermel, MD EMEA, TVTY commented: "These results show the ferocious growth of mobile is not going to stop anytime soon. With more people accessing the web on the move, the opportunities for marketers to advertise to consumers in the moment is huge.
"Oreo set the world alight with its 'dunk-in-the-dark' tweet in 2013 and since then 'moment marketing' has become an increasing priority for brands. With consumers bombarded by so much advertising each day, it's more important than ever for brands to react instantly and align digital campaigns with moments that matter most to the consumer."
Ad blocking biggest threat to publishers
Within the UK, the majority of publishers (65%) see ad blocking as a threat, according to the 'AOP Content and Trends Census'. Almost one in five (19%) cited ad blocking as the most significant threat to publishing. Other threats cited for the first time in the annual report were ad fraud (35%) and the rise of brands and agencies as content creators (35%). Despite these figures, over eighty percent (85%) view content marketing as a positive area of investment.
Over sixty percent (63%) of publishers have seen growth in their smartphone and tablet revenues over the past 12 months. Responsive design was cited as the leading method (79%) of maximising content on mobile. The majority of of publishers (68%) cited unique mobile ad formats as the most significant revenue generation model, a 15% year-on-year increase.
Over half of respondents (52%) are looking to increase their usage of Facebook in the next year, with 14% looking to increase their Twitter usage.
Majority of advertising sees decline in consumer trust
Globally, the majority of advertising and communication formats have seen a decline in consumer trust, according to Nielsen's 'Biennial Global Survey of Trust in Advertising'. Editorial content (54%) saw the biggest decline (-8%) in consumer trust, followed by subscribed content (down 7% to 56%), and newspaper and radio ads (down 6%). Mobile ads, mobile text ads, and mobile social media ads have seen an increase in trust in the last two years.
Personal recommendation (81%) remains the most trusted form of advertising or communication, followed by consumer online opinions (58%). Personal recommendation is most likely to lead to action (71%), followed by opt-in emails (62%) and TV ads (53%).
Terrie Brennan, Nielsen's EVP of marketing effectiveness for Europe, commented: "Online and mobile formats make it exceptionally easy for consumers to live in the moment and take quick action on the ad. Often, consumers simply click a link and they're directed to a place where they can receive more information or purchase the item."
TagsAd BlockingAd FraudExchangeWire ResearchMobileProgrammaticPublisher