Vietnam Mobile Market a Growing Opportunity for Brands; China Video Site Offers Native Ads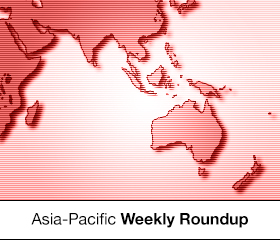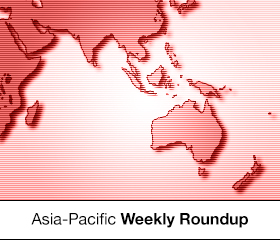 In this weekly segment, ExchangeWire sums up key industry updates on ad tech from around the Asia-Pacific region – and in this edition: Vietnam mobile market a growing opportunity for brands; China video site offers native ads; Taiwan ad tech firm raises USD$23m; WPP Shanghai campus aims to create better group synergy; and Executive shuffles in AU among two FMCG firms.
Vietnam mobile market a growing opportunity for brands
An increasing number of consumers in Vietnam are turning on their smartphones for various activities, presenting a significant growth opportunity for advertisers in the country.
Some 66% of mobile users multitask, watching television while tapping their phones, according to a survey by mobile ad platform, InMobi. The study, which polled 500 respondents in Vietnam, revealed that the average user spent 96 minutes, or close to 2.4 hours a day, on their smartphone and 50 minutes on their tablet. Together, these users accounted for 34% of overall media time. In comparison, the average consumer spent 61 minutes watching TV, 142 minutes on desktop, 62 minutes with print media, and 16 minutes listening to the radio.
Conducted in collaboration with the Mobile Marketing Association (MMA) Asia-Pacific and YouGov, the survey found that 94% of respondents planned to spend money on an activity via their mobile devices in the next three months. It also pointed to morning and late evenings as "lucrative prime time" moments to capture a mobile consumer's attention.
"It's imperative for advertisers to identify key mobile moments when consumers are most engaged with mobile, instead of advertising on mobile generically", noted the report, which added that the growth in mobile media consumption was fuelled by access to better technology and more bandwidth.
Adding that there were more than 123.8 million active mobile connections in Vietnam, the report underscored the "compelling opportunity" for advertisers to redirect their advertising plans towards mobile and focus on creating mobile-rich content to better engage consumers.
MMA Asia-Pacific managing director, Rohit Dadwal, said: "Brands in Vietnam need to dive in and understand the mobile marketing landscape and media consumption patterns in the country, which are as unique as any other Southeast Asian market.
"The study's findings highlight the multi-faceted nature of mobile in Vietnam and also showcase the countless opportunities for marketers in Vietnam to be creative in reaching consumers in the right moments to get the most out of mobile", Dadwal said.
InMobi's vice president and general manager for Asia-Pacific, Middle East and Africa, Jayesh Easwaramony, further noted that 85% of smartphone users in Vietnam were likely to up their usage of apps outside of search and social media.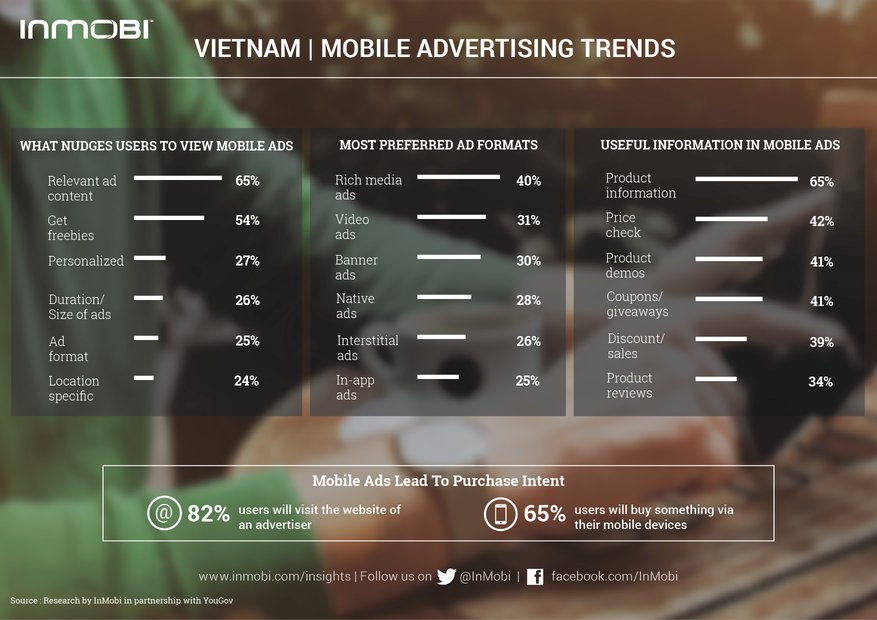 China video site offers native ads
Youku Tudou has inked a deal with Mirriad Advertising to offer brands a way to push native in-video ads to consumers, signing on Samsung as its first advertiser client.
Describing the partnership as "a long-term exclusive collaboration" in China, the two companies said Mirriad's NIVA (native in-video advertising) technology enabled brands to digitally embed their own content in signage, video, products, and other branded assets at scale.
Under the agreement, Youku Tudou would tap the ad tech firm's marketplace applications to create ad inventory that can scale and offer publishers and content distributors editorial control over brand integrations and ad operations.
The Beijing-headquartered online video site's COO Edward Su said: "Working with Mirriad allows us to further our efforts of placing digital advertising directly into content, empowering advertisers and content owners to enhance relevance, context, and effectiveness, without detracting from the narrative."
Mirriad CEO Mark Popkiewicz added that the collaboration marked the first time its technology was deployed in China and enabled advertisers to tap NIVA tools for deployment on Youku Tudou's platforms, which were among the country's most viewed.
Mirriad Asia-Pacific vice president, Michael Rees, said: "Research shows that in-video advertising is twice as likely to be recalled as traditional forms, such as pre-roll, and it offers a seamless experience for the consumer. Everyone wins: the viewer, the advertiser, the content creator and the channel."
South Korean smartphone manufacturer Samsung ran a six-episode campaign that was hosted on talk show, Life & Fate, over two weeks.
Taiwan ad tech firm raises USD$23m
Appier has secured USD$23m in Series B funding, which it says will be used to fund its expansion in Asia as well as boost its R&D resources.
Based in Taipei, the three-year-old startup develops data intelligence tools aimed at helping clients push their ads to the right audience. It raised USD$6m in Series A last year, bringing its total funds to USD$30 million, including USD$1 million in seed funding.
The latest round included investors from UOB Venture Management, AFCO Asia, and Sequoia Capital India, which led the previous funding round.
Appier CEO and co-founder Yu Chih-Han said: "We are living in a post-mobile era: the era of cross screen. Artificial intelligence is the best approach to resolve this complexity and make cross screen easy. In fact, advertising is just the beginning. We believe in the future our AI (artificial intelligence) can help businesses solve a variety of difficult analytical problems."
According to the startup, the company posted more than 300% growth over the past year, and 600% since its Series A round in June 2014. It has offices in 11 markets, including Singapore, Tokyo, Sydney, Hong Kong, and Mumbai.
Noting Appier's market advantage with its early investment in Southeast Asia, UOB Venture's managing director Seah Kian Wee said: "With research showing Asia's lead in digital innovation and the dynamism of Asian consumers' behaviour in their use of multiple electronic devices, there is huge potential for the mass adoption of cross-screen technology here."
WPP Shanghai campus aims to create better group synergy
The WPP Group has opened a new facility in Shanghai, China, in a bid to facilitate better collaboration between 26 companies within the group.
Catering to some 3,000 employees within the group network, the WPP Campus in Shanghai was designed to encourage "fresh approaches to creativity, innovation, and agile collaboration" among its companies, said WPP CEO Martin Sorrell.
"We believe this move will allow WPP companies to offer more value-added insights, services, and outcomes for our clients, and support business development in Shanghai and China", said Sorrell, adding that the campus aimed to promote "horizontality" across the group.
China is WPP's third-largest market and its Greater China companies contribute USD$1.65bn in revenue, employing 15,000 employees, including associates.
Spanning 20 floors and 45,000 square metres in the CBD, the campus sports state-of-the-art air filtrations systems, an in-house café, outdoor terrace, and a mothers' room, WPP said. Companies moving to the new facility include Burson-Marsteller, Ogilvy & Mather, and GroupM.
Executive restructuring in AU among two FMCG firms
There have been some executive movements this week at the Australian outfits of Kellogg and Unilever, which both saw changes in their marketing divisions.
In separate reports by AdNews, Kellogg's marketing director John Broome will leave the organisation as part of a restructuring exercise within the marketing unit. Current innovation director, Tamara Howe, will take over his position in Australia, focusing on brand marketing, shopper activation, and innovation.
As part of this initiative, its insights will be spun off from the marketing function with its department head joining the company's leadership team, alongside the marketing chief.
The insights and commercial planning units will be integrated across Kellogg's commercial activities, according to the report. The exercise was initiated to help fuel growth in the market segment, in which the insights business was established to be a growth driver for the company.
Responsibilities of the new marketing director will also be narrowed to Australia, with Kellogg's New Zealand country head now appointed to oversee marketing initiatives in the local market.
In another AdNews report, Unilever's marketing vice presidents Andrea Martens and Hugo Verkuil will be leaving the company where the executives oversee the personal care and food and home businesses, respectively.
Both will leave their roles early next year. Their departures are part of a restructuring initiative that will see the organisation combining the two roles into a newly created chief marketing officer (CMO) position, melding marketing and branding responsibilities.
Unilever has not announced its new CMO, but is expected to do so soon, AdNews said.
AdvertiserAnalyticsAPACAustraliaBrandingChinaCross-ChannelMobileNativeTargetingVideo