Axel Springer Claims Success on Ad Block Fight-Back; WPP buys Essence
by Sonja Kroll on 6th Nov 2015 in News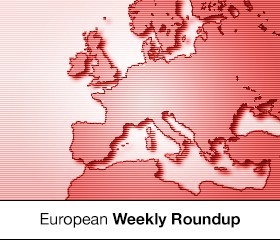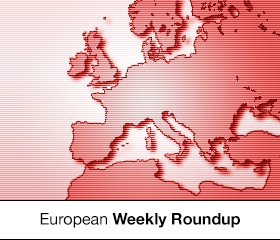 ExchangeWire rounds up some of the biggest stories in the European digital advertising space. In this week's edition: Springer's anti-ad blocking experiment works; Essence to become part of GroupM; Improve Digital joins IAB tech lab; and Skimlinks rewards publisher with data and revenue.
Springer discloses first results of anti-ad blocking strategy
German publisher Axel Springer's fight against ad blockers seems to have yielded a first success. Speaking at the publishing group's quarterly review event, CEO Matthias Döpfner claimed that the company's anti-ad blocking strategy has been successful so far.
Since October 2015, readers who would like to access content on tabloid Bild's website have to choose between disabling their ad-blocking software or signing up for a monthly subscription. Three weeks into the experiment, only a single-digit percentage of users continue using ad block software, compared to 23% of users prior to the new access restrictions, Döpfner disclosed.
According to a tweet by the publishing group, more than two thirds of readers have switched off their ad blockers as a result of the new initiative, resulting in three million new "marketable visits", where previously ad-blocking users are shown ads when visiting the Bild website. "For us, the crucial point is that through this measure, the marketable range [of readership] has increased. From an economic point of view, that's a significant improvement of the situation after just two weeks", Döpfner is cited in the Financial Times.
While other publishing houses are following suit in the anti-ad blocking crusade, Springer is the first publisher to disclose actual numbers.
WPP buys Essence
Confirming earlier speculations, WPP has acquired a majority stake in Essence Digital to enhance its media investment company GroupM. The media buyer will continue operating as an independent brand, with its main office in London and branches in New York, San Francisco, Seattle, Singapore and Tokyo.
The acquisition should be beneficial to both parties: While Essence is set to benefit from access to GroupM's global infrastructure, WPP is keen on Essence's strategic importance as Google's main digital agency.
Says Rob Norman, chief digital officer, GroupM: "The addition of Essence to GroupM represents significant expansion of our digital expertise, particularly with the Google technology stack. This is consistent with GroupM's overall policy of a technologically agnostic approach."
In September 2015 WPP bought Brazilian programmatic agency Jüssi.
Essence manages over USD$700m in media spend and has 500 employees in its global offices.
Improve Digital to add European voice to IAB
Real-time ad tech provider Improve Digital is the first to represent Europe on IAB's New York-based technology laboratory. Joining the board of the research and development body is Improve Digital co-founder and CIO Janneke Niessen.
"As market-leaders in the European programmatic landscape, it's important that we play a part in the development of setting standards for the digital media and marketing industry to safeguard profitable growth for our customers", says Niessen.
Although US-based, the work of the IAB tech lab has global implications, says tech lab general manager Scott Cunningham: "We're therefore delighted to welcome Improve Digital to our board and look forward to gaining their European perspective and expertise as we set new standards."
The focus of the IAB tech lab is on supply chain standards, tools and testing platforms, as well as current issues, such as ad blocking, header bidding, and cookie technology.
Skimlinks has a heart for content creators
Skimlinks promises publishers rewards for their contribution to the Skimlinks data cooperative with their new audience targeting services. 'Audiences by Skimlinks' will provide insights into audience data and share data revenues with publishers, based on the individual contributions by media and site owners.
The reward-initiative, with a heart for independent content creators, aims to give back to publishers who are under siege from stack-owning platforms, such as Google and Facebook: "Individual publishers that are part of our cooperative will benefit both with data revenues and audience insights, in ways that they couldn't achieve on their own", explains Alicia Navarro, CEO and co-founder of Skimlinks. "It's about giving power to the publishers, so they stand a chance against the power of the platforms."
Audiences by Skimlinks provides access to behavioural data of more than 1.3 billion users on the associated publisher network, which the content monetisation platform claims will connect advertisers with high-reach audience segments. Programmatic platforms such as MediaMath, AppNexus, BlueKai, Lotame, and Krux are already integrated; more are to follow.
TagsAd BlockingAgencyDataMedia SpendPublisherTargeting