Don't Be Afraid to Evolve Your Proposition: Q&A with Paul Coggins, CEO, Adludio
by Lindsay Rowntree on 12th Jul 2016 in News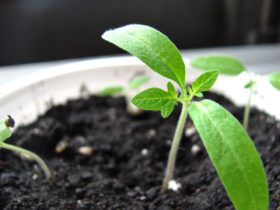 In a tough and competitive startup environment, European industry recognition, which applauds a company's ability to innovate in an established ad-tech ecosystem, is surely a valuable accolade for any ad-tech startup. Following Adludio's recent 'Best Ad Tech/Marketing Start Up' award win at The Europas Start Up Conference and Awards, ExchangeWire speak with Paul Coggins (pictured below), CEO, Adludio about how differentiation is an important success factor when entering the world of ad tech and that, despite it being a challenging time, there are always new opportunities.
ExchangeWire: Congratulations on your recent award. Would you consider it to be an exciting time for ad-tech startups in Europe at the moment?
Paul Coggins: Exciting, yes and, more importantly, lots of opportunities are coming over the horizon. It's fair to say ad-tech startups have not had an easy time of it in the past 12 months, with some shifts in the macro investment environment, but I'm a firm believer that innovation that works for advertisers and publishers will always have a successful outcome and we're certainly seeing that to be true.
Adludio's offering of 'sensory advertising' can definitely be described as next generation – has that been an important distinction for you within the competitive world of ad-tech startups?
Of course. We are offering technology and a platform that we believe is truly innovative. Engaging the human senses through our everyday devices to create more meaningful and memorable advertising is something few ad tech companies are focused on. As with any tech, it's about identifying an area that is not working (in this case, poor creative on mobile devices), and then disrupting that area to the benefit of consumers and businesses.
The ad tech market is very established – some would argue saturated; is the bubble about to burst?
The realignment in tech is currently underway and ad tech is no exception. There are mergers and acquisitions aplenty. The best and most innovative companies will rise to the top, while those that are simply 'me too' businesses, will fail. This is healthy and part of the normal business cycle. As Warren Buffet says "Only when the tide goes out do you discover who's been swimming naked". 
As a British company, based in London, what are your opinions on how Britain's decision to leave the EU will affect the thriving ad tech industry for new players?
Far too early for us to give a definitive view, but I'll make no secret of the fact that I always wanted to remain a part of the EU for all the reasons most of your readers will understand. However, we are now out, and with any decision comes opportunities. For us, it might well be further expansion into Asia.
Recognition in the startup industry gives you a good footing – where do Adludio go from here?
We continue to innovate, understanding how consumers engage with their devices, and what form of creative execution consumers find entertaining and non-intrusive. Our recent TechCrunch 'Best Advertising Company' award gives us a great springboard at a time when we're rapidly expanding globally.
What is your one piece of most valuable advice for fellow startups in ad tech?
Contrary to a lot of start up advice, I would say don't be afraid to evolve your proposition. Technology and ad tech move at a lightning pace. If you stay fixated on your first product or offering, you may well get left behind.
TagsAd TechEMEAIndustry InfrastructureProgrammaticTechnology