Rubicon Project Revenue up 33%; Rocket Fuel's Struggle Continues
by Rebecca Muir on 3rd Aug 2016 in News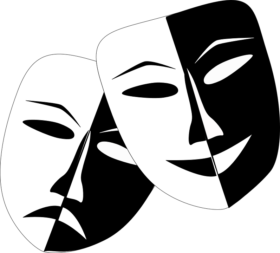 Yesterday (2 August), Rocket Fuel (the ad network desperately trying to transform itself into a software company) reported a loss of USD$16.7m (£12.53m) in second quarter ended 30 June, 2016.
Highlights
– Platform Solutions grew significantly year-on-year, representing 18% of GAAP revenue in the second quarter, versus 6% in last year's second quarter. Media Services was 82% and 94%, respectively
– Top Customers: revenue from top 50 customers was 53% of total revenue, compared to 47% in the second quarter of fiscal year 2015
– Revenue from top 250 customers was 82% of total revenue, compared to 78% in the second quarter of fiscal year 2015
– Employee Headcount: 899 as of June 30, 2016, down from 1,008 in the second quarter of 2015
"We executed well in Q2 and delivered solid results, meeting or exceeding our guidance", said Randy Wootton, CEO. "In the quarter, we reported significantly improved positive adjusted EBITDA, which drove positive free cash flow a quarter earlier than we expected. We did this by focusing on our three strategic imperatives of becoming a trusted platform partner, strengthening our brand value proposition, and extending our direct response leadership across all devices, while strengthening executional rigour across the company. Looking forward, I believe Rocket Fuel is poised for continued success, as we continue to execute on our growth strategy of making marketing more meaningful for agencies and their clients."
Let's look at those three 'strategic imperatives' in more detail.
1. Becoming a trusted platform partner
Wootton is referring to creating software solutions for agencies and putting in place holding company-level deals. No doubt this strategy also includes partnering with systems integrators or consultancies like Deloitte or Accenture. Wootton said Rocket Fuel were working with one already, but declined to name the partner. Both of these tactics are going to be difficult to achieve.
Rocket Fuel are going to have to keep an eye on their sales pitch too, they won't be seen favourably in Europe if Wootton's words 'some of the agencies in EMEA are just coming into programmatic' are repeated inside agency walls during sales pitches.
Many of the agency holding groups have already established trusted or 'preferred' partners and Rocket Fuel will have to work hard to disrupt the status quo. Establishing value will be the key to trading desks and operating agencies.
2. Strengthening our brand value proposition
When a company says it wants to strengthen its brand position, it means 'we are going to go straight to brands, cutting out the agency'. This is a dangerous tactic, especially if agencies are not exactly your best friends to begin with (see point 1).
Wootton says the ad network/software company will target marketers "who want to take [programmatic] in-house and have more control over identity management and activation technologies". The key words in that sentence being 'want to', not 'have'.
3. Extending our direct response leadership across all devices
Earlier this year, Wootton told Ad Exchanger the company will roll out new differentiating features, including dynamic creative, programmatic TV (still an experimental function, but it's in anticipation of a take-off in 2019) and margin control.
Rubicon Project
Rubicon Project (NYSE: RUBI), which operates one of the largest advertising marketplaces in the world, yesterday (2 August) reported its results of operations for the second quarter ended 30 June, 2016.
"Q2 was a solid quarter for Rubicon Project, highlighted by 33% revenue growth year-on-year and very strong growth in our strategic business drivers of Mobile, Video, and Orders. Mobile alone accounted for more than USD$325m (£243.87m) of advertising spend on our platform in the last 12 months", said Frank Addante, CEO and Founder of Rubicon Project.
It is encouraging to see revenue contribution from international countries (outside the US) is growing. This shows that Rubicon's efforts to adapt culturally and technically to the needs of different markets are paying off.
Addante went on to say: "The digital advertising market is undergoing changes that have fuelled headwinds that we expect will continue through the remainder of the year – particularly as it relates to desktop advertising in the US."
Mobile is currently driving one-third of revenue, compared to just over one-fifth in the same quarter last year. As mobile revenue increases in line with use, desktop revenue is not declining at the same pace, meaning that mobile revenue is incremental. In a stage where many software companies are obsessed with mobile, Rubicon are smart to continue to focus on desktop, whilst developing their mobile offering, as there may well be desktop dollars for the taking as others lose sight of the opportunity amidst the mobile mayhem.
Revenue from orders climbed by 4% points from 17% in Q1 2016 to 21% Q2 2016, twice the growth seen last year. It remains to be seen whether the direct order is really making a comeback as media buyers and sellers weigh up the 'risks' and efficiencies of programmatic.