UK Not Ready for Smart Tech Lifestyle; Mobile & the Customer Purchasing Journey
by Hugh Williams on 25th Aug 2016 in News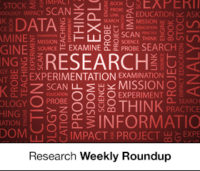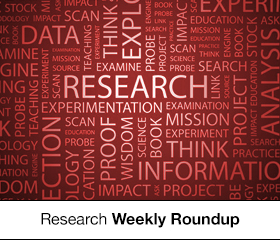 ExchangeWire Research's weekly roundup brings you up-to-date research findings from around the world, with additional insight provided by Rebecca Muir, head of research and analysis, ExchangeWire. In this week's edition: UK not ready for smart tech lifestyle; Mobile and the customer purchasing journey; VR and AR increasing popularity in gaming.
UK not ready for smart tech lifestyle
The UK is not yet ready to fully adopt a smart technology lifestyle, reveals Harris Interactive. The research also shows that, although 99% of consumers are now aware of smart technology, only a third (33%) feel they have reached an advanced level of familiarity. The same is true with the Internet of Things (IoT). While 48% had heard of IoT, just 13% felt familiar with the innovations.
Demographically, 41% of male respondents felt "very familiar" with smart tech, compared to 26% of females. More than two-thirds (68%) of 16-24 year-olds were "very familiar" with the technology. In stark contrast, only 15% of 55-64 year-olds and 9% of those aged 65+ expressed the same level of familiarity. There are greater familiarity levels within inner city dwellers (50%), compared to rural residents (28%).
The financial services sector has produced the IoT and apps that consumers are most aware of. These include online banking, contactless card payments, and mobile banking.
Unfamiliarity is highlighted by the 27% of respondents who are either "uncomfortable" or "very uncomfortable" with the thought of smarter technology being adopted in the near future. Privacy is the biggest concern for many respondents when it comes to more mainstream smart technologies such as online and mobile banking. Consumers feel niche innovations, including robotic vacuum cleaners and wearable technology are gimmicks, and are unconvinced there is a need for them.  
Consumers feel Apple and Samsung are the &#822smartest" brands. After that, companies deemed &#822smart" outside the tech sector include Amazon, Vodafone, and British Gas.
Mobile & the customer purchasing journey
'Always on' consumers are making purchasing decisions quicker than ever, according to research by xAd. More than half (56%) of shoppers making their mind up to buy, do so either immediately or in the hour after doing research on their mobile. Approaching half (43%) of retail shoppers expect business locations to be found on mobile to be within local driving distance (1-5 miles). One-fifth (20%) expect locations to be within walking distance (less than one mile).
Using location services to drive people instore isn't just a purchase completion tactic, it's key for the research phase too. Despite concerns that the rise of online shopping will decrease high street footfall, 57% of shoppers visit a location as part of their pre-purchase research. This is particularly prevalent in the automotive industry, where 64% of those looking to buy a car will visit a location (i.e. car showroom). Driving people to physical locations for research purposes needs to be a top priority for vendors of high-value items.
Striking a balance between engaging the consumer through mobile, as well as instore, is vital to a successful path to purchase. Though the majority of consumers visit a location along the path to purchase, 29% of smartphone users only use their mobile when making a purchase decision.
VR & AR increasing popularity in gaming
Online popularity of virtual reality (VR) and augmented reality (AR) devices (measured by Twitter mentions) has increased 548% since January 2015, finds Adobe in their Digital Insights Report. The most popular of these devices is the HTC Vice. Despite not going to market first, it has achieved a quarter-on-quarter increase of 115% in terms of social media mentions.
Other competition, most notably Oculus Rift, Microsoft Hololens and PlayStation VR have all seen quarter-on-quarter decreases in social media mentions (3%, 20%, and 63%, respectively) .
The study also highlights the increasing popularity of eSports (competitive tournaments or leagues comprised from video games). This growth has been strongest in Europe, where eSports has received a 40%+ increase in social mentions year-on-year. This is a slightly faster increase than has been seen in South America (40%), North America (39%), and Asia (33%).
This rise in popularity in eSports has seen it gather a greater social following globally than a number of traditional sports. These include US-based NFL, NHL and MLB.
Smartphone clicks to stabilise by end of 2016
By the end of 2016, smartphone clicks and spend will stabilise, Marin Software predicts. By the end of Q4 2016, 37% of paid search clicks will be on shopping ads, and 40% of all shopping ad spend will be on a smartphone. As consumers have become accustomed to shopping campaigns, shopping ad clicks and spend share have stabilised at a roughly 35-40% share.
Google and Bing Smartphone clicks more than doubled year-on-year. Over the past two years, shopping ad spend share grew from 18% to 28%, though CPC has remained stable year-on-year.
This ad type will continue to be useful for retailers, particularly around back to school and the holiday shopping season. November traditionally sees 85% more spend than the start of the year, as retailers look to drive demand before the holiday season. The report suggests that with every year, the holiday season becomes bigger in terms of online shopping and advertiser competition. Based on 2014 and 2015 behavior, there will be larger jumps in advertiser spend across all channels in subsequent Q4s.
The research reveals that the overwhelming majority of retailers advertising budget for social media is on developing its mobile presence, rather than its desktop. For retailers on social networks, there is almost 95% of all clicks and 90% of share of spend on mobile in Q1 2016. Across all verticals, we usually see mobile clicks and spend reach around 75-80% share, but it is particularly high for retail.
Augmented RealityIoTLocationMobileSocial MediaVirtual Reality