Dentsu Aegis Network Acquires in India & AU; Indonesian Publisher Goes Programmatic with SpotX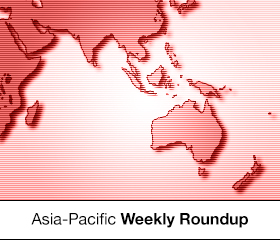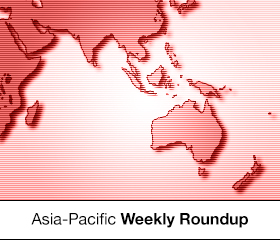 In this weekly segment, ExchangeWire sum up key industry updates on ad tech from around the Asia-Pacific region – and in this edition: Dentsu Aegis Network acquires in India & AU; Indonesian publisher goes programmatic with SpotX; AU performance firm secures funds for US expansion; WPP introduces government practice in Singapore; and Carat China gets new CEO.
Dentsu Aegis Network acquires in India & AU
The Japanese agency group has made two acquisitions in India and Australia, as it looks to further bolster its public relations representation and capabilities in customer relationship management (CRM).
In India, it acquired Perfect Relations Group, with presently covering 19 offices and 50 cities across the country. Its team of more than 500 associates helped support a range of PR services, including media and crisis management as well as brand and marketing communications.
The agency would be folded into Dentsu Aegis Network India, while retaining its brand, and would see its group managing director Dilip Cherian and CEO Pradeep (Bobby) Kewalramani move with the transition. Both executives would report to Dentsu Aegis Network South Asia's chairman and CEO, Ashish Bhasin.
The group's Asia-Pacific CEO Nick Waters said: "The PR segment in India is forecast to grow at double digits annually and having a scaled business that is well integrated to our company enables us to build on our overall strength and reputation in the market."
Dentsu Aegis Network also acquired Sydney-based digital agency, WiTH Collective, and along with it, capabilities in creative data and CRM. Founded in 2010, the Australian firm has a team of 75.
Its founders, Justin and Dominique Hind, would retain their current roles as CEO and COO, respectively, following the acquisition. Both would report to Dentsu Aegis Network Australia and New Zealand CEO Simon Ryan.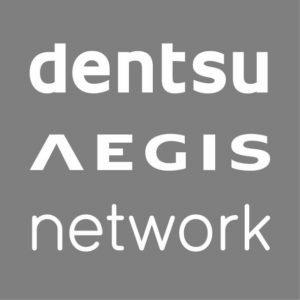 Elaborating on the acquisition, Waters said: "As a data-led, creative CRM business, WiTH Collective operates in a sweetspot for the marketing industry right now. All businesses must improve their data capability and how that informs communications.
"Bringing WiTH Collective and its impressive management and agency team into the group enables us to accelerate our transformation in this area in Australia and to continue producing high-quality work for clients", he added.
Indonesian publisher goes programmatic with SpotX
KMK Online has made its video inventory available programmatically after inking a deal with video ad platform, SpotX
The Indonesian digital publisher operates various news, video, and information portals, including Liputan6.com, Vidio.com, Bintang.com, and Bola.com.
"We are the first major Indonesian publisher to adopt a programmatic video strategy," KMK Online said in a statement. "The Indonesian media market is maturing quickly and, with high mobile penetration, video is quickly becoming the preferred method for advertisers to reach consumers. We are taking a forward-looking stance in building our video inventory to become a strong video player in Indonesia."
SpotX's Japan and Asia-Pacific senior director of supply, Daniel Rowlands, added that insights generated from its platform would help publishers, such as KMK Online, better understand video placement and optimise sale techniques to boost CPMs and fill-rates.
"KMK Online can glean information about what's happening in the bidding process and how certain marketplaces are performing," Rowlands added.
AU performance firm secures funds for US expansion
Simple has secured a fresh round of funding to fuel its growth plans and expansion into the US market.
The Australian marketing performance firm raised USD$10m (£7.53m) in the latest cash injection, pushing its total capital raised to USD$13m (£9.78m). This funding exercise included investors such as SparkLabs Global Ventures and Perle Ventures.
Headquartered in Brisbane, Simple had set up its first sales team in San Francisco and would be tapping the new funds injection to drive its growth in the US market. Co-founder and CEO James Charlesworth said the firm had doubled its team during its fiscal 2016, which included recent hire CFO Paul McNamara.
Charlesworth said: "Marketing has been disrupted and redefined over the past few years, and that is really just beginning. Big brands have developed strong digital playbooks, but are still struggling to move at the pace that digital channels require.
"Now is the time for brands to reorganise for the future", he added. "Companies that can leverage this next wave to personalise the customer experience at scale will have an unfair advantage over their competitors."
WPP introduces government practice in Singapore
The agency group have set up a government and public sector practice in Singapore, with the aim to help the local sector better engage its citizens.
Headed by executive director Cecilia Wong, the Singapore practice also would provide clients access to WPP's global best practices in the sector such as digital government transformation and destination marketing.
The agency group currently runs similar practices across the globe, including the UK, Australia and New Zealand, and the Middle East. Plans are underway to establish similar hubs in India and the US later this year.
Wong said: "As a Singaporean, and a marketer, I feel privileged to have the opportunity to apply the power of communications to the most important challenges for our nation."
Carat China gets new CEO
Ellen Hou has been named the new CEO of the agency's China outfit, where she will be responsible for driving business growth and customer support.
Based in Shanghai, Hou would report to Dentsu Aegis Network China's group managing director, Phil Teeman.
Before joining Carat, Hou was group managing director of McCann Worldgroup in Shanghai. "We are in an era of changing all the rules and the most dynamic place is China," she said. "Reinvention is what Carat takes on as the organisation's mission and this really excites me."
Ad TechAdvertiserAgencyAPACAustraliaChinaIndiaPerformanceProgrammaticPublisherSingaporeVideo