Singapore Millennials Seek Personal Recognition from Retail Brands; Australia Tune into Programmatic Audio Growth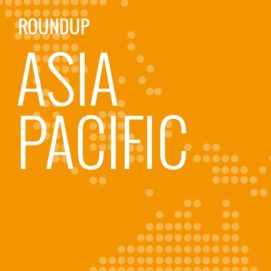 In this weekly segment, ExchangeWire sums up key industry updates on ad tech from around the Asia-Pacific region – and in this edition: Singapore millennials seek personal recognition from retail brands; Australia tune into programmatic audio growth; Google bring Shopping Ads to Singapore; Cheetah Mobile mark SpotX in app library; New Zealand OOH cross milestone; Affectv boot-up in Australia; and YouAppi open Japan office.
Singapore millennials want personal recognition from brands
Consumers born after 1980 in Singapore seek brands and retailers that understand their personal needs, with 32% expecting these companies to make relevant recommendations tailored to their interests.
In comparison, 20% of generations born before 1980 felt likewise, according to a study by loyalty marketing agency ICLP, which polled 750 Singapore consumers, including 293 millennials.
In addition, 28% of the younger shoppers thought it was important for brands to remember their shopping, payment, and delivery presences, while 16% of the older generations felt likewise.
Respondents were asked to rate their experience with retail brands on selected key criteria including recognition, rewards, trust, and communication.
Only 3% of millennials described themselves as devoted to their favourite brands, suggested an urgent need for brands to better engage consumers to address the lack of emotional commitment, the agency said.
Bruno Tay, ICLP's country manager, said: "What the millennial consumers feel today gives us a glimpse of the future of retail in Singapore. The current lack of emotional engagement, coupled with the emphasis on consistency and personalisation, points to fundamental gaps that brands and retailers need to fill.
"It calls for innovation that is purposeful and focused", Tay said. "For one, with the vast amount of data available today, they ought to step up their digital capabilities so they can understand and recognise every consumer as an individual, nurture each relationship, and inspire devotion."
In fact, 73% said they would buy more if retail brands rewarded them better, while 67% would do likewise if these organisations better understood their personal needs.
Australia tune into programmatic audio growth
The country is poised to see significant growth in digital audio and programmatic audio this year, as more Australians consume music and audio content on their mobile devices.
Some 80% of media buyers had purchased streaming digital audio ads, revealed IAB Australia's first trade survey of the sector.
Conducted with Commercial Radio Australia, the study indicated that half of agency respondents either were already buying programmatic audio inventory or expected to do so this year. About 30% planned to trial podcast ads, in addition to the 38% who already had incorporated the media platform into their buys.
Brand awareness and support for promotions were cited as the two most common objectives for broadcast, audio streaming, and podcasts.
Pointing to 2017 as "the inflection point for audio", IAB Australia CEO Vijay Solanki said: "With over 12 million Australians now consuming music and other audio content on their devices every month, this is an increasingly important channel for marketers to reach consumers in a wide range of locations and moods."
According to the survey, agencies expressed high levels of satisfaction with audio advertising with regards to meeting their objectives and being cost-effective. However, buyers of such media platforms underscored the need to see improvements in audience measurement systems and more guidance in measuring their effectiveness.
GroupM's head of mobile Venessa Hunt said increased accountability and measurement of such advertising platforms would demonstrate what brands without an audio streaming strategy were missing out on. "The cost of inaction will be felt as competitors take advantage of this space in a personal and highly targeted environment", Hunt said.
Google bring Shopping Ads to Singapore
The search giant has unveiled a new range of ad formats touted to help shoppers find products and connect with merchants more quickly.
Google Shopping Ads would pop up in search results together with standard text ads, featuring product images and other relevant product information. These would be generated via automated feeds managed by retailers.
Retail brands could tap the new offering to market their products, boost traffic to their physical stores or websites, as well as identify stronger leads through the ability to include product images, prices, and their business name beside search results.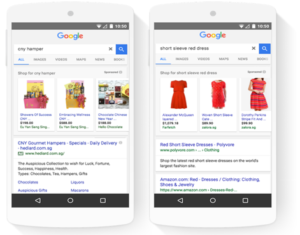 Similar to how search ads function, advertisers pay only when people click through to a website, according to Google.
The tech vendor's Singapore country director, Joanna Flint, noted that 53% of the local population turned to the internet to compare products, prices, and features to support their purchase decisions. "We know that this type of research can take time, so we wanted to help streamline the process for Singaporean shoppers by rolling out Google Shopping Ads in Singapore", Flint said.
Cheetah Mobile mark SpotX in app library
The Chinese mobile app developer have brought in SpotX to help them monetise their app inventory running on Apple iOS and Google Android devices.
Cheetah Mobile have more than 600 million monthly active users worldwide and, with more than 20 apps in their catalogue, want to offer brands and agencies video ad options to reach this global audience.
SpotX's programmatic video infrastructure would enable Cheetah Mobile to better monetise their inventory, including the use of new vertical video formats, the companies said.
Pointing to the need to deliver better user experience, Cheetah Mobile's general manager of global business development and sales, Arther Wu, said: "We're excited to offer high-engagement vertical video inventory as another feature targeted at boosting consumer engagement with our apps. Our partnership with SpotX allows us to tap into global demand partners to help maximise revenue for Cheetah Mobile."
New Zealand OOH cross milestone
Out-of-home (OOH) spend in New Zealand has surpassed NZD$100m for the first time in 2016.
Spending in the sector grew 28% to hit NZD$103m (£60.36m) last year, according to the Outdoor Media Association (OMANZ), which added that this was higher than the 2015 growth of 13%.
Affectv boot-up in Australia
The London-based ad tech vendor have opened their first global office in Sydney, heralding the move as part of their expansion into the Asia-Pacific region.
Affectv's sales lead Katie Stenson said the company had been partnering Intuit in Australia. "Reaching over 80% of the population from a data perspective, collecting almost 1.8 billion data points, Affectv are uniquely positioned to provide a true data-driven targeting and dynamic creative solution for this market."
The vendor offers various services in dynamic prospecting, including in-video and native ads.
YouAppi open Japan office
The mobile marketing platform have set up an office in Tokyo to better support local agencies, marketers, and publishers.
Headed by country manager Yoshie Nakabayashi, the local outfit would enable the company to be more responsive to the needs of their Japanese partners, YouAppi said, adding that they had worked with these organisations since 2013. The ad tech vendor was founded in 2012 and offered various mobile marketing services, including discovery and audience acquisition via video, social, and other channels.
Nakabayashi was previously a marketing specialist at Yahoo Japan.
YouAppi last year closed their B Funding Round, tapping the funds for expansion in Asia.
TagsAd TechAdvertiserAgencyAPACAudioAustraliaBrandingChinaGoogleMedia SpendMobileSingaporeVideo