APAC Smartphone Growth Drives Brand Contact Points; HK Online Ad Spend to Hit £483.84m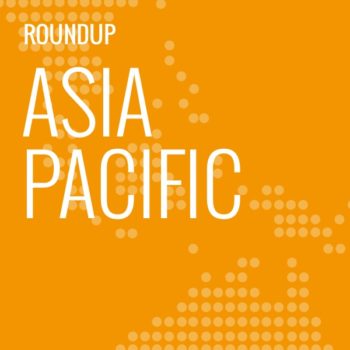 In this weekly segment, ExchangeWire sums up key industry updates on ad tech from around the Asia-Pacific region – and in this edition: APAC smartphone growth drives brand contact points; HK online ad spend to hit £483.84m; OTT opens up ad potential in China; APAC brands investing in marketing software to meet customer expectations; and Developed APAC markets less trusting of brands.
APAC smartphone growth drives brand contact points
Asia-Pacific and Western Europe continue to drive global smartphone ownership, which will reach 66% across 52 key markets in 2018.
This was an increase from the projected 63% this year, and 58% in 2016, revealed Zenith's Mobile Advertising Forecasts 2017. The report noted that higher adoption of smartphones and other mobile devices was giving consumers greater accessibility to media content, and at any time. This, in turn, was driving the number of contact points between brands and consumers.
"Some of these contacts take the form of paid advertising in third-party content, but mobile technology is also enabling broader brand experiences, such as branded content and social media engagement", Zenith said.
Two Asia-Pacific markets were expected to be among five with smartphone penetration of above 90% next year, the report noted. Taiwan would boast 93%, while Hong Kong would clock 92% smartphone penetration.
China would be home to the highest number of smartphone users, at 1.3 billion, followed by India with 530 million users.
Tablets, though, were seeing lower adoption. Zenith attributed this to the tendency for households to share such devices, while consumers in some markets also preferred instead to use larger smartphones.
China's tablet penetration rate, for instance, stood at just 4.8% this year, compared to 85.4% for smartphones. In markets such as Thailand, tablet adoption was dipping.
According to Zenith, most users now used mobile devices – encompassing both smartphones and tablets – as the primary means of access to the internet, which would account for 73% of total time spent online in 2018. This would be an increase from 70% this year and 65% in 2016.
Zenith's global brand president Vittorio Bonori said: "Because the internet is now mobile, brands have the opportunity to use it to communicate to consumers during more of their lives – when they are shopping, socialising, and travelling, as well as when at their desk.
"By reaching consumers at the right occasions with tailored messages, brands can guide them through the consumer journey more effectively", Bonori added.
The Zenith study assessed 52 markets including Singapore, Australia, Malaysia, South Korea, and Japan.
HK online ad spend to hit £483.84m
Digital ad spending in Hong Kong is projected to climb 14% this year to hit USD$639m (£483.84m).
Total media ad spend in the territory would reach USD$3bn (£2.27bn), up 0.5% from 2016, according to eMarketer.
Mobile currently accounted for 49.2% of overall digital ad spend in Hong Kong and would grow this share to 80.2% in 2021, where it would generate USD$677m (£512.62m)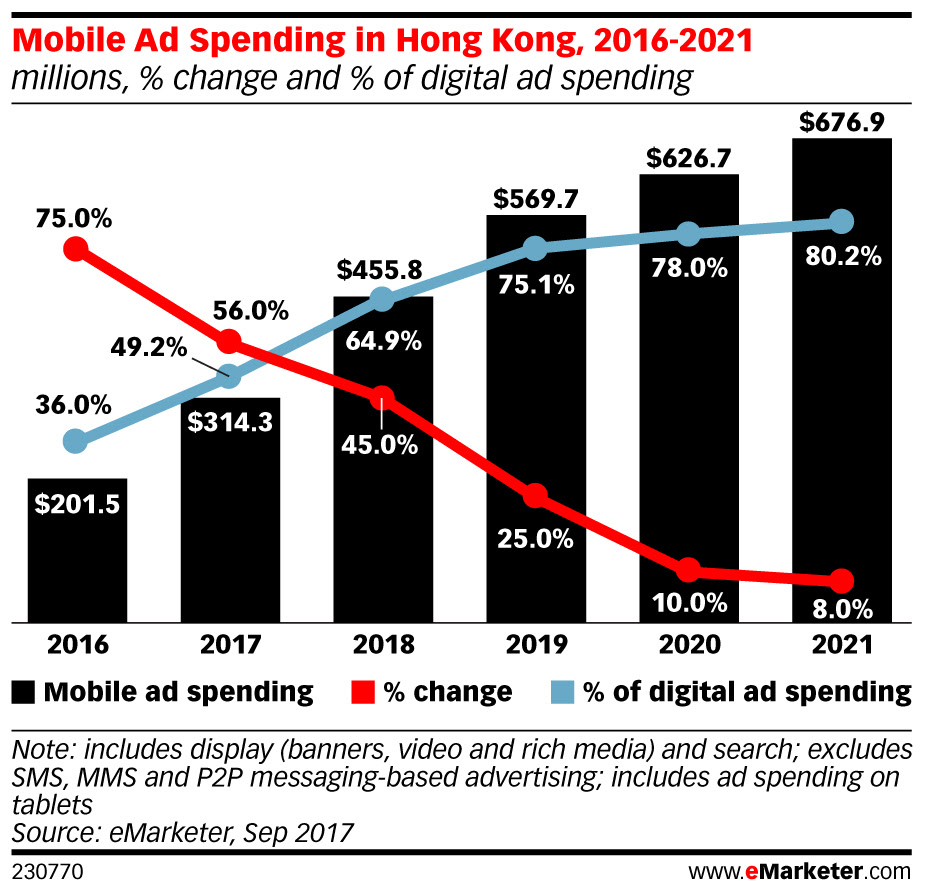 eMarketer's senior forecasting analyst Shelleen Shum said: "Traditional media ad spend in Hong Kong, especially among TV and magazine formats, has been under pressure in recent years. [This was] due to the prolonged slump in the local retail sector, which has severely dampened ad sales.
"While the retail industry has shown some positive growth in recent months, we remain cautious about a strong recovery in total media ad spend, and expect that traditional media will continue to be dragged down by the shift towards digital", Shum added.
These projections were part of eMarketer's latest global ad spend forecasts. These included projections that total paid media spend was expected to hit USD$584.14bn (£442.3bn) by end-2017 and USD$757.44bn (£573.52bn) in 2021.
It noted that all markets it analysed would see ad spend increase this year; although, growth rates would depend on various factors in each market, including ad and economic conditions. According to its forecasts, China, India, and Indonesia were among the fastest-growing markets this year, while Hong Kong and Singapore were among markets with the slowest growth rates.
OTT opens up ad potential in China
China's growing over-the-top (OTT) user base is fuelling ad revenue in the market, according to local market analyst iResearch.
The number of OTT users in the country climbed 90.4% between 2011 and 2016, reaching 140 million last year.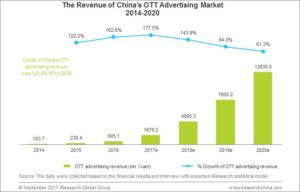 In comparison, the number of cable TV users grew just 2% over the same five-year period and saw its first declined last year.
iResearch said this market segment was expected to continue to dip, especially as OTT terminals replaced cable TV to become the primary choice of family entertainment.
The research firm said China's OTT ad revenue grew 162.6% from 2014 to reach ¥610m (£70.14m) last year. This was projected to reach ¥12.83bn (£1.48bn) in 2020, growing at a compound annual growth rate of 123.2%.
APAC brands investing in marketing software to meet customer expectations
Struggling to effectively engage consumers, Asia-Pacific marketers increasingly are investing in enterprise marketing software suite (EMSS).
Their key objectives in such efforts included driving contextual marketing and addressing a fragmented digital technology ecosystem, wrote Wang Xiaofeng, Forrester's Asia-Pacific senior analyst for B2C marketing, in her report on the region's EMSS vendor landscape.
She explained that consumers in this region were "much more empowered" than their counterparts in the West, with high expectations of getting what they wanted "in their immediate context and moments of need".
In fact, 57% of marketers in Asia-Pacific described the need to address growing customer expectations as a critical or high business priority. In comparison, just 39% of their peers in North America and 35% in Europe felt likewise, Wang noted.
She added that Asia-Pacific marketers faced increased pressure from digital disruptors, with the likes of Alibaba, WeChat, and Grab constantly tapping digital technologies to deliver new consumer experiences.
"Marketers in Asia-Pacific are struggling to create relevant and engaging digital customer experiences in a fragmented and fast-changing market", she said, noting that they realised the need to attract consumers by delivering more personalised interactions in context, at scale, and through the right digital channel.
Increasingly, they were turning to EMSS for contextual marketing capabilities, she added. Forrester defined such software suites as "integrated portfolio of marketing technology products" that provided analyses and delivery of customer interactions, based on insights gleaned. These would support inbound and outbound marketing activities.
According to Wang, EMSS adoption saw significant growth in Asia-Pacific, where 69% of B2C (business-to-consumer) marketers were expected to have implemented such tools in 2017, up from 39% last year.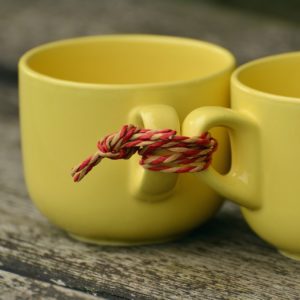 Developed APAC markets less trusting of brands
Consumers in developed Asia-Pacific markets have less trust in brands than their peers in emerging, mobile-first markets.
Trust was low in countries with mature digital markets, such as Australia and New Zealand, where just 19% and 21%, respectively, said they trusted global brands. In comparison, 54% each in emerging mobile-first markets Vietnam and Myanmar seemed more willing to embrace these brands' products, content, and messaging.
These findings were uncovered in Kantar TNS' survey of 70,000 respondents across 56 countries worldwide, which looked at consumer trust in brands across technology, content, data, and e-commerce.
In addition, consumers in developed markets were wary about how much of their personal data they should share online. Some 56% in South Korea and 62% in New Zealand did not want connected devices to monitor their activities, as they believed the benefits they gained in return for giving up their personal data were unequal. In contrast, just 15% in Indonesia and 20% in the Philippines had similar concerns.
Kantar's regional managing director of brand and shopper, Nitin Nishandar, noted: "Thanks to an explosion in the levels of connectivity across the region, brands now have the ability to interact with consumers whenever and wherever. However, instead of forging closer relationships, intense over-communication has led to the emergence of cynicism amongst consumers in more developed markets.
"This is a different story in emerging markets that have not historically had the same level of interaction. Consumers there are still open and enthusiastic about the possibilities that the online world presents – they are interested in what brands have to say and trust them with their personal data", Nishandar said. "Brands that have managed to establish their trustworthiness with consumers need to tread carefully to ensure they meet expectations and showcase the value that comes from closer consumer understanding."
Ad TechAdvertiserAnalyticsAPACAustraliaChinaContentDataIndiaMartechMedia SpendMobileSingaporeSoutheast Asia