SEA Clocks 250% Climb in Mobile Video Ads; AU Newspaper Readership Grows Cross-Platform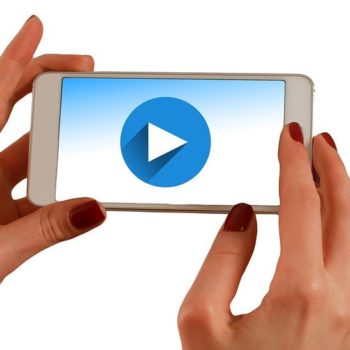 In this weekly segment, ExchangeWire sums up key industry updates on ad tech from around the Asia-Pacific region – and in this edition: SEA Clocks 250% Climb in Mobile Video Ads; AU Newspaper Readership Grows Cross-Platform; Isobar China Integrates for 'Efficiency'; IPG Partners with IBM for Customer Insights in Malaysia; and MercerBell Sets Up Content Unit.
SEA Clocks 250% Climb in Mobile Video Ads
Brand spend on mobile video ads grew 250% in Southeast Asia last year, with consumers watching 230% more video ads on their mobile devices.
Some 27% of video ads consumed were retail-related, according to InMobi's State of Mobile Video Advertising report. "As consumers across Tier-1, 2, 3 cities increasingly move online, and turn to mobile to research and complete purchases, retail advertisers are aggressively leveraging video to nudge their shoppers through the purchase cycle", said the mobile ad tech vendor.
Some 91% of total video ad spend has been via SDK-based inventory, with video ads returning nine-times higher engagement than display and five-times higher than API-based inventory. Video ads that operated on the native video player of mobile devices ran on SDK inventory, where ads were pre-cached and, hence, would require lower ad-loading, InMobi noted.
Samsung led as the preferred smartphone brand across Southeast Asia, where 31% of video ads were viewed on such devices. Apple devices clocked at 15%.
The region's viewability rate peaked at 91%, noted InMobi, which added that the figure was twice that of the MOAT benchmark of 49.2%.
Indonesia alone clocked more than 300% growth year-on-year, making it the world's third-largest mobile video ad market. The country was the fourth-largest consumer of mobile video ads worldwide.
India also saw higher programmatic ad purchases, with brands increasing their spend on such platforms by more than 180% last year. Programmatic accounted for 20% of overall ad spend in the country.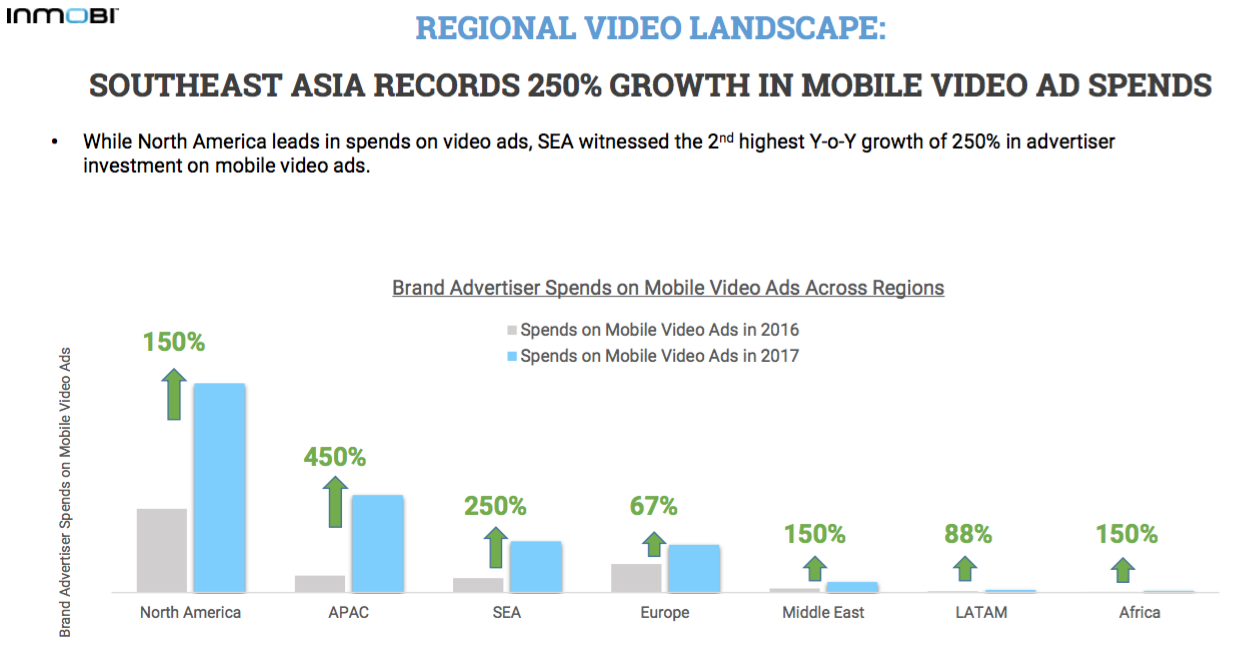 AU Newspaper Readership Grows Cross-Platform
Cross-platform newspaper readership has climbed for four of Australia's top five mastheads, also marking the first time all four have an audience of more than three million.
Some 15.9 million Australians, aged 14 and above, read or accessed newspapers over an average seven-day period either on print or online via website or app, revealed the latest figures from Roy Morgan Research. The firm surveyed 50,139 Australians over 12 months ending December 2017.
Sydney Morning Herald retained its lead as the country's most-read masthead, growing its cross-platform audience 0.4% from 2016 to 4.25 million. Daily Telegraph came in second at 3.45 million, growing its audience by 5.9% year-on-year. Melbourne-based The Age also grew its cross-platform readership by 4.7% to 3.06 million, as did its local counterpart Herald Sun, which brought in an audience of three million, but saw its numbers dip by 1.6%.
For the first time, Melbourne dailies The Age, with a cross-platform reach of 3,061,000 up 4.7% in a year, and the Herald Sun, with a cross-platform reach of 3,002,000 down 1.6% in a year, both have cross-platform audiences of over three million.
The Australian grew its readership to 2.55 million, up 3.1%, while Australian Financial Review clocked an increase of 8.3% to 1.45 million.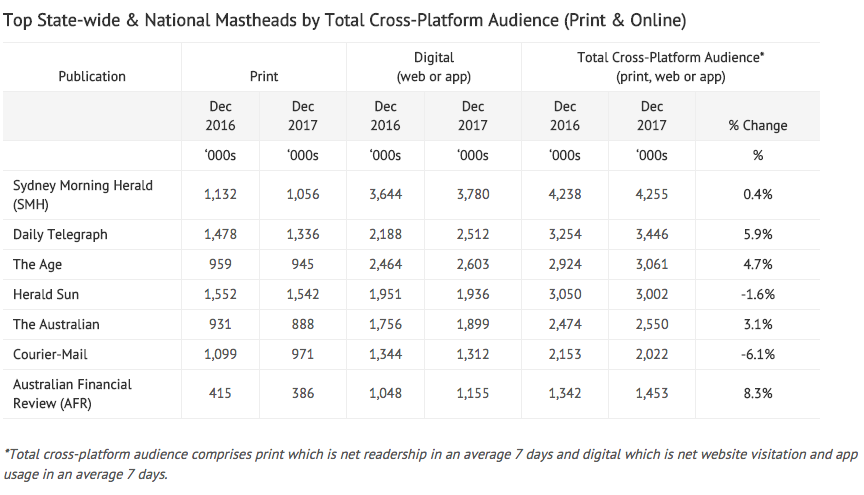 Isobar China Integrates for 'Efficiency'
The Dentsu Aegis Network agency brand has integrated its account service and creative teams into a single client servicing function.
It also established four key functions, including product development and business support, and said it was the first in the agency to integrate a consulting and marketing service offering. In addition, Trio Isobar would be rolled under Isobar under one brand.
Isobar China Group CEO Alvin Huang said: "Integration helps us to better leverage resources, boost efficiency, and offer our clients an even higher quality of work and services. Upon completion of the integration, Isobar China Group will become a new-type of digital marketing solutions provider with consulting at its core, anchored by business insights, communication strategies, creative, and tech, to transform businesses and build brands."
All specialist service teams from the various Isobar China Group brands, including procurement, planning, and production, would be melded to form a specialist function to be led by former chief strategy officer of Trio Isobar, April Chang. She will head the team as managing director of operations.
Chang's new role was one of several amidst the agency's strategic change, which included the promotion of William Wu as managing director of OMP-Linked by Isobar and the appointment of Britney Pai as vice president of entertainment marketing solutions, Isobar China Group. She was previously general manager of Trio Isobar.
Huang said: "Over the last few years, we have delivered consultancy services through our brand commerce consultancy team and believe that, to deliver true transformation for clients, we need to deliver solutions through our integrated consulting and marketing offering. Isobar Beijing will be a pioneer in China, with this integrated offering, and our goal is to apply the transformation to all Isobar China Group offices in the future, to add more value for our clients."
IPG Partners with IBM for Customer Insights in Malaysia
IPG Mediabrands' consulting arm Inventure has inked a partnership with IBM in Malaysia, with the aim to offer customised services that can help brands gain consumer insights.
Tapping IBM's Predictive Customer Intelligence and Watson Customer Insights applications, amongst others, IPG said it was looking to enhance its media-buying capabilities as well as deliver "hyper personalisation" of its products and services.
IBM Predictive Customer Intelligence, for instance, could generate relevant recommendations on ways to personalise customer interaction based on advanced algorithms, which analysed patterns and associations within different datasets, such as buying behaviour, web activities, and social media presence.
Watson Customer Insights would enable marketers to tap data across the customer journey and build a complete profile of their customers.
Inventure's vice president Sujith Rao said: "While clients like to offer highly customised products, the usual concerns they have revolve around privacy issues, alongside concerns of sharing their data with agencies. These concerns are valid and at no point would we want to breach the privacy of the consumer. This collaboration certainly closes the loop on that concern.
"The system is not restricted to certain formats of data, and our team has successfully worked with unstructured data and customised communications based on it, which have proved highly beneficial."
MercerBell Sets Up Content Unit
The Sydney-based Saatchi & Saatchi agency has established a content marketing team as part of efforts to provide content services for its clients.
It appointed Gary Andrews as managing editor, while Roslyn da Roza serves as its social media editor.
Andrews has a background in broadcast journalism and had formerly worked at the BBC as well as PR firm Ruder Finn.
MercerBell's managing director Julie Dormand said: "The editorial offering is something we have put a lot of thought and strategy into designing, so that we can provide our clients with real content that builds connections with their consumers, not a string of keywords that chases the ever-changing requirements of search engines."
Ad TechAdvertiserAgencyAnalyticsAPACAudienceAustraliaIndiaMedia SpendMobileProgrammaticSoutheast AsiaVideo