Malaysia Tops SEA for Ad Safety & Viewability; IAB Singapore Preaches 10 Programmatic Commandments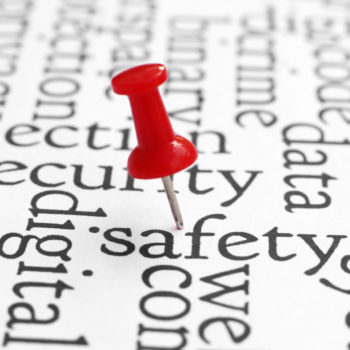 In this weekly segment, ExchangeWire sums up key industry updates on ad tech from around the Asia-Pacific region – and in this edition: Malaysia Tops SEA for Ad Safety & Viewability; IAB Singapore Preaches 10 Programmatic Commandments; iflix Drops Subscription Model, Unleashes Ads; AU Ads Possibly Violating Industry Codes; and Dentsu Buys Chilean Performance Agency.
Malaysia Tops SEA for Ad Safety & Viewability
Malaysia has the highest ad viewability rate and lowest brand safety risk for display ads amongst Southeast Asia markets.
It clocked 68.9% in ad viewability for the second half of 2017, which was higher that the global average of 55.8% as well as the 58.9% average across Southeast Asia, Hong Kong, and Taiwan. Singapore had the region's second-highest ad viewability of 64.5%, according to figures from data metrics and analytics vendor, Integral Ad Science (IAS).
Hong Kong had the lowest viewability rate for display ads, at 50.7%, while the Philippines also scored below the global and regional average rates, at 54.9%. Across all media buys, nearly one in four impressions remained in view after 15 seconds.
Brand risk figures for the region were mostly below the global average, with Malaysia leading the pack at 2.2%, followed by Singapore's 2.5%. Indonesia scored 9.1% and Thailand measured at 8.6%, in terms of brand risk.
Fraud risks were higher in Singapore (20.7%) and Hong Kong (14%), which IAS explained was due to the markets' higher digital spend and activities, hence attracting more ad fraudsters to these markets.
IAS's Southeast Asia managing director Niall Hogan said: "Display brand safety overall is relatively low at 3.5% across the region, but peaks in Indonesia at 9.1%. Likewise, we see low levels of Fraud in most SEA markets, but it is high at 20.7% in Singapore. This is most likely because fraudsters are chasing the higher CPMs that a market like Singapore commands.
"It is only by looking at their own data, in the different markets that they advertise in, that advertisers will be able to identify potential problems and, ultimately, make changes that improve efficiencies and save them money", Hogan said.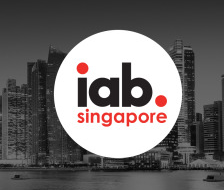 IAB Singapore Preaches 10 Programmatic Commandments
The industry group in Singapore has released a whitepaper that details fundamental considerations that companies on both the buy and sell side often overlook when developing their programmatic infrastructure and capabilities.
Titled the '10 Programmatic Commandments', the document aims to clear up misconceptions and urges marketers, as well as ad-tech vendors, to do their due diligence before investing in new deployments.
IAB Singapore said Southeast Asia was projected to chalk up USD$2.7bn (£1.96bn) in digital ad spend, citing figures from its joint study with eMarketer.
IAB Singapore said: "Programmatic is opening a whole new world of possibilities for publishers and advertisers, but there are still gaps to be filled to truly reap the immense benefits. Much of the current challenges can be attributed to a lack of understanding on both the marketer side and among publishers."
Amongst its 10 commandments were the need to "go beyond the waterfall" and "get the basics right".
iflix Drops Subscription Model, Unleashes Ads
The Southeast Asian video-streaming operator has introduced a service tier that offers free access to content on its platform, after acknowledging its gullibility in believing it could replicate the success of players in the West.
Headquartered in Kuala Lumpur, iflix said in a statement it was moving away from the "traditional subscription video-on-demand" model and offering a "mass market platform" designed to support "one billion consumers in emerging markets".
Instead, it would provide opportunities for brands to place video ads across its local and regional content offerings, including pre-rolls, native in-app video content cards, and "contextually targeted" ad content.
iflix Group's co-founder and CEO Mark Britt said: "When we began iflix, we naively believed the Western entertainment model could easily succeed in emerging markets and that price would be the primary customer pain point. Looking back now, we realise how superficial that view was.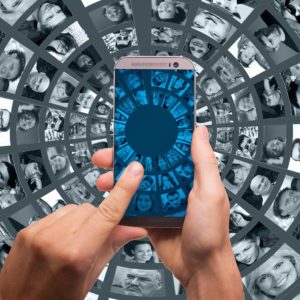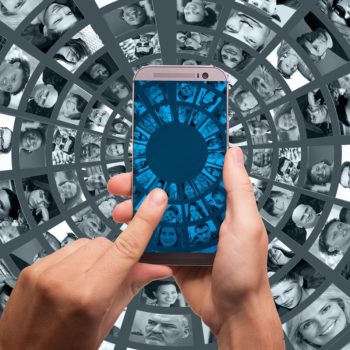 "Fast forward nearly three years. Having now served 30,000 years of content to more than 12 million customers across 30 markets, we have a much deeper understanding of the localisation requirements and infrastructure, payments, and authentication issues within our territories", Britt said. "The data and learnings we've acquired from solving these challenges, today enables us to build a product exclusively for emerging market customers and challenge many of the traditional metaphors that exist within our industry."
He added that the company worked with 300 content distribution partners to offer a library of Hollywood, regional, and local TV shows and movies.
The video streaming service is available to various Asia-Pacific and Middle Eastern markets including Indonesia, Vietnam, Brunei, Bahrain, Jordan, and Bangladesh.
The new free service offering will feature a 'movie of the day', short-form content, and original iflix content. It also will include new 'iflix snacks' formats, designed to cater to a mobile-first audience, the company said.
This free tier will be available to all customers, regardless of their subscription, and will have 5,000 assets available at launch, according to iflix. It is targeting to increase this figure to 10,000 by year end.
AU Ads Possibly Violating Industry Codes
Current advertisements for alcohol in Australia may be violating the country's Alcohol Beverages Advertising Code, which requires actors used in these ads to be aged 25 years and above.
More than half of respondents in a survey thought actors in such ads appeared younger than 25, according to a report released by researchers from the University of New South Wales National Drug and Alcohol Research Centre (NDARC), Turning Point of Monash University, and Curtin University's National Drug Research Institute. The study polled the views of 351 'heavy drinkers' aged between 16 and 19 years and who consumed at least 11 standard house pours per drinking session.
Almost 30% of respondents thought the ads were marketed at people below the age of 18.
Noting that the findings were worrying, Tina Lam, NDRI's research fellow and the study's co-author said: "The majority of the 351 participants reported regular exposure to alcohol advertising, particularly on television, outdoor billboards, and at festivals. This study draws directly on the views of young people, rather than relying on the views of experts or researchers, to understand the ways in which alcohol adverts are perceived.
"The perceptions of these young people are also in line with public health expert assessments that the voluntary industry-managed codes are frequently breached", Lam said. "The results of the study provide further impetus for a thorough review and revision of alcohol advertising codes and processes of adjudication, as has been recommended by experts and government bodies internationally."
Dentsu Buys Chilean Performance Agency
Dentsu Aegis Network has acquired White Label, a performance marketing agency in Chile, as part of efforts to boost its iProspect brand in Latin America.
The Japanese agency group said White Label would join the iProspect business, adding that the merger would mark its official launch in the Chilean market.
Founded in 2012, the Chilean agency has a team of 30 and specialises in digital ad services, including SEO, social and paid media, and digital analytics.
Dentsu Aegis Network's Latin America CEO Claudia Colafferro said: "Launching iProspect is a direct result of the growth of our local operation and confirmation of the vitality of the Chilean market.
"This acquisition will enhance our ability to help clients build brands across Latin America, while also achieving our vision of becoming a 100% digital economy business by 2020", said Colafferro noted.
Dentsu Aegis Network said the merger would bolster its brand presence locally and grow the Chilean team to more than 100 professionals, serving more than 70 customers.
Ad FraudAdvertiserAgencyAnalyticsAPACAustraliaBrand SafetyJapanMeasurementMobileProgrammaticSoutheast Asia