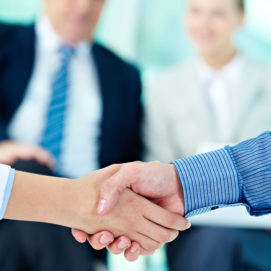 M&A in the retail space has made headlines across the globe in recent weeks, with big ticket deals involving Sainsbury's and Asda, and Walmart and Flipkart, being finalised. But what is driving this recent surge in activity in the industry? This edition of Now & Next dives into the trends behind these deals, how the UK's merger activity is different to the rest of the world's, and the future for M&A in retail.
Even though the deals mentioned above are big stories in their own right, they are also symptomatic of a wider interest in mergers in the retail space, which has become evident in the last year. On a global scale, huge M&A activity between the likes of Amazon and Whole Foods (USD$13bn/£10bn), PetSmart and Chewy.com (USD$3.3bn/£2bn), and Walmart and Jet.com (USD$3.3bn/£2bn) all represent some major moves.
What about Britain?
Something all of the companies involved in the deals above have in common, with the exception of Sainsbury's and Asda, is that they are not British businesses. In fact, the number of retail acquisitions in the UK fell 56% in 2017, compared to 2016, with the value of retail M&A falling too (£3.5bn in 2015/16; £746m in 2016/17). The usual reasons for our relatively low investment levels have been rolled out to explain this, namely Brexit, Trump, and an unfavourable macroeconomic landscape.
However, the recent deal between Tesco and Booker Group (£3.7bn), and the expected moves from Sainsbury's and Asda (£13bn) and Co-Op and Nisa for £143m (not an insignificant amount of money until compared to the other figures in this piece!) show that UK retail M&A is bouncing back with a bang.
The driving factors behind retail M&A
So, what's behind the consolidation we're seeing in the retail space?
Cost consolidation: Rising staffing costs, increasing overheads, cheaper products available online, and (in the UK) higher import prices, due to the fall in the value of the sterling, are resulting in higher costs and smaller margins. Mergers, which result in staff cuts and improved efficiencies, enable retailers to combat these effects.
Amazon: Amazon's business-model, and their focus on speed and convenience, is a key factor in M&A. The value and range of products on the Amazon platform, combined with the costs of running a brick-and-mortar store, are forcing retailers to make a decision – get involved in an M&A deal, or prepare to live on much thinner margins.
Tech-driven acquisitions: Perhaps the biggest difference between modern M&A and deals we have seen in the past is that the tech capabilities of (usually) the smaller company are a key consideration in the deal. Of the 24 acquisitions completed in the U.S. in 2017, 14 of them sell exclusively online. The deals between Walmart and Jet.com, and PetSmart and Chewy.com, both show that major retailers are looking to acquire companies than can enhance their tech and online offerings.
Reaching new customers and new countries: If tech-driven acquisitions are a hallmark of modern M&A, then reaching new customers and new markets has always been a factor. Why risk failure attempting to crack a new market or audience, when you can just buy a company that has a proven track record in doing so? Walmart's recent acquisition of Flipkart is the best example of this, while Bunnings' acquisition of Homebase – recently dubbed "the most disastrous retail acquisition in the UK ever" – is a lesson in what not to do. Alibaba's ever-increasing stake in Lazada also showcases their purchasing to support expansion plans in Southeast Asia.
While British retail M&A is also defined by the first three of these characteristics, and by a desire to reach new customers, the majority of M&A activity in Britain is fairly myopic. The majority of British merger activity focuses on acquiring other UK retailers. Sainsbury's and Asda is the most recent example of this; but deals between Sainsbury's and Argos, Co-Op and Nisa, and Tesco and Booker Group also show our preference to buy British.
This doesn't mean that British retailers have no ambition. In 2009, Tesco was an in for Indian retail conglomerate Bharti Enterprises, until Walmart came along and outbid them. However, in the recent bid-off between Amazon and Walmart for Flipkart, the likes of Morrisons, Tesco, and Sainsbury's were nowhere to be seen. It seems that British retailers can't compete with the heft of the American or Chinese giants.
This isn't to say that, if the right deal came up overseas, British retailers would ignore it. They've all been known to spend significant sums of money to solidify their position in the UK market (albeit Morrison's most meaningful acquisition was Safeway for £3.3bn back in 2004); and if an opportunity presented itself abroad, British retailers might take the leap.
Playing second fiddle
So, could international expansion be the next step for Britain's retailers? It's certainly possible, especially if various competition commissions state that certain players, such as Walmart and Amazon, have too much control over the retail sector of one country. However, this is a future that remains unlikely. As we've already highlighted, the financial clout of the world's biggest retail players dwarfs ours. This means that the more likely scenario is that we're going to see one of these giants acquire a UK-based retailer. Amazon's touted takeover of Morrisons, for instance, is a move that would make perfect sense, given their desire to dominate retail across the globe, and the fact that Walmart upped their presence in the UK through the deal between Sainsbury's and Asda, a subsidiary of Walmart.
The future for retail's giants
Amazon's acquisition strategy is definitely going to remain aggressive. Given their desire to dominate every sector of retail, they will continually be buying up specialists in each new vertical they're looking to expand into. This will be in addition to their continued interest in grocery, as shown by their acquisition of Whole Foods, and reported interest in Morrisons.
However, which markets Amazon will look to expand into is harder to guess. China is largely uncrackable, due to the dominance of Alibaba and JD.com. India remains a focus, with USD$5bn (£3.72bn) reportedly being directed there. However, the Walmart and Flipkart deal means that Amazon is likely going to have to do this through growth of its own platform, as Alibaba is already a stakeholder in the other businesses in the market, Paytm and Snapdeal.
With the expansion in Australia not going as well as Amazon would have liked, it wouldn't be surprising to see their next move to be the acquisition of a business like OzBargain or Woolworths. Similar moves could also be expected in Vietnam, where analysts think Amazon is gearing up for a market entrance. Given the growth rate of these markets, and the interest from global competition, it seems likely Amazon will invest here in order to get ahead of its rivals, before looking at a takeover of a British retailer.
The major players in APAC, Alibaba and JD.com, are more of an unknown entity in terms of retail M&A. Their focus is clearly still on APAC. In addition to their investments in India's Paytm and Snapdeal, as we've just noted, they have also invested significantly in Lazada. The rollout of their New Retail programme, which merges online and in-store shopping through their Hema supermarkets, has been a success in Chinese cities; and the company believe that this is the future of retail.
Given that very few retailers in the UK are prepared for this form of shopping, and building the tech out from scratch in the UK would cost a hefty sum, perhaps Alibaba would be more interested in investing in a British retailer that is already making investments in this area, like the Co-Op, if they do choose to turn their eye to our shores. Either way, one thing's for certain – the future of retail M&A will be anything but dull.
This content was originally published in RetailTechNews.
TagsAlibabaAmazonAudienceChinaInvestmentM&A