Merchants Tap Payment Data for Insights on APAC Retail Habits: Q&A with Yang Wenhui, SEA GM, UnionPay International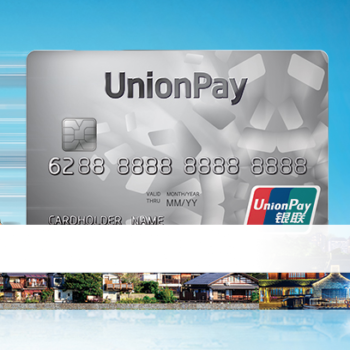 Each time someone swipes or taps their credit card to complete a transaction, data is being collected and analysed to help retailers tweak their services to better cater to consumers' spending habits.
Singapore shoppers, for instance, spend more at supermarkets and duty-free goods during sales events, according to Yang Wenhui, Southeast Asia general manager at UnionPay International, which is a subsidiary of China UnionPay that focuses on the bank's global business. The payment services company offers various payment platforms including online, which is supported by e-tailers across 200 markets, QR code, and mobile.
In this Q&A with RetailTechNews, Yang discusses how the resurgence of e-commerce in Asia-Pacific in recent years has impacted the payments landscape and its data has helped merchants offer better services and customer experience.
RetailTechNews: How has the exponential growth of e-commerce, especially in China, impacted the payments market in the last three to five years? How can businesses in Southeast Asia better tap the region's growing online retail market?
Yang Wenhui: First, more payment methods have emerged, including online, in-app, QR code, and contactless payment modes, to facilitate the rapidly increasing flow of digital payments. Second, the advent of cross-border e-commerce has rapidly boosted the development of the cross-border online ecosystem. We now see more companies involved in facilitating cross-border online payments.
Third, more players have emerged to capture a share of the payments pie. In addition to financial institutions and payment networks, technology companies and mobile phone manufacturers have also entered the payments landscape to collectively build a global payment ecosystem. Lastly, there's a shift towards mobile as the dominant platform for marketing campaign execution and for payments to be processed.
In Southeast Asia, consumers and businesses are increasingly aware of the opportunities that e-commerce can bring; and we see tremendous potential for the retail and e-commerce industries to grow.
In order to enable strong and sustainable growth in e-commerce, there needs to be strong online presence, logistics support, and a good payment platform that facilitates cross-border payment.
For retailers, especially small and midsize enterprises (SMEs), it is increasingly important to look into enabling digital payments for their businesses. With contactless payment adoption on the rise, this has become a quick and easy way for consumers to make payments for low-value purchases.
On the other hand, QR codes have also been gaining momentum. We have been rolling out UnionPay QR codes to facilitate payments in 16 countries and regions, including Cambodia, Singapore, Thailand, Vietnam, China, and Korea. In Singapore, we also inked a partnership with AsiaMalls to roll out our QR code platform across its six malls in 2018. Moving forward, QR code payments will be an important enabler in the shift towards a cashless society, as it offers a low-cost and convenient e-payment alternative for smaller businesses in the region.
What kinds of data are you now able to extract from payments to better understand and gain deeper insights on consumers?
UnionPay works with merchants to provide exclusive offerings to local consumers including shopping, dining, and travel. In facilitating payments across these categories, we are able to identify spending trends and payment preferences of our cardholders worldwide.
For instance, based on the trends we gathered from last year's Great Singapore Sale and Singapore Golden Week events, we found that consumers in the country increasingly are spending more at supermarkets and on duty-free goods and food and beverage. These events have provided insights that we, and our partners, can tap into to better cater to consumers' spending patterns.
Also, with almost all Chinese consumers owning a UnionPay card, we facilitate payments for the growing Chines tourist market. In a recent study conducted by UnionPay, in partnership with Nielsen, we found that while our cardholders have a habit of paying via QR code or contactless modes when they travel to markets such as Japan, Korea, and Hong Kong, the majority still make payments by cash in Southeast Asia. With the understanding that e-payment adoption is still very much in its infancy in the region, this empowers us to work with local authorities and partners to accelerate the push towards a cashless society.
How are merchants in China, as well as in Southeast Asia, using data from payment providers such as UnionPay to improve customer experience and their business processes?
As I previously mentioned, we found the usage of contactless and QR code payment modes among Chinese tourists still relatively low in Southeast Asia. At the same time, the potential business opportunity to cater to this group of travellers is huge.
According to statistics from the Singapore Tourism Board, China was the largest source of visitors to Singapore, with 3.2 million in tourist arrivals in 2017. They also are the biggest foreign spenders in the city-state. In Thailand, tourist arrivals from China tripled over the past five years and accounted for over a quarter of tourist spending in the country.
As such, merchants in Southeast Asia are recognising the opportunity and partnering with us to roll out new offers via contactless and QR code payment platforms to boost adoption of e-payment platforms for visitors, especially Chinese travellers, to Southeast Asia.
In Singapore, we work with a variety of merchants, such as Boon Tong Kee, Kith Café, and Itacho Sushi, to deliver offers that encourage cardholders to use contactless and QR code payments. This strategy has worked to their advantage and we are seeing more merchants roll out such offers to tap the growing Chinese tourist market as well.
Will the emergence of smart POS (point-of-sale) systems reduce the reliance on payment data, since they're also touted to be able to help track customer spending patterns and inventory management?
The emergence of smart POS offers a one-stop solution for merchants to easily track customer spending patterns, inventory, customer satisfaction, and so on. While this offers retailers some insights into customer behaviour, these can be limited to the data collected for a particular brand or a network of outlets within the retailer's ecosystem.
With the multifaceted nature of payments, there remains a wide range of insights to be gathered beyond a retailer's own ecosystem. By conducting in-depth research into global consumer spending trends, and breaking down some of these crucial insights to help retailers and merchants formulate their sales and marketing strategies, global payment networks like UnionPay can have a key role to play in enabling the continued growth and expansion of local retail industries.
How has increasing concern about data security impacted the way UnionPay handles customer data?
As a global payment network, we place great importance on data management and the data that we collect is only used for authorising payment transactions. Tokenisation is applied during transactions to encrypt sensitive information, such as card numbers, that's being transmitted.
We have three key guidelines to ensure data is being used responsibly and securely:
External Compliance: Understand the data guidelines of the markets that we serve and comply with guidelines on data usage and protection in accordance with UnionPay's business rules
Internal Compliance: Ensure internal use and management of data strictly adheres to our data-usage guidelines
Technical Protection: Ensure the way we enable transactions strictly adheres to the system-safety management and data-safety management guidelines of local regulators, whilst taking steps to consistently upgrade our security measures in the face of a changing security landscape
What new technologies are UnionPay exploring or developing?
As the rate of technology change accelerates, more industries increasingly are impacted across the board, including the payments industry. We conduct research and development in collaboration with partner institutions to uncover new technologies that can be applied to the world of payments, and work closely with them to trial new products and services that can bring value to consumers and businesses in the markets we serve.
In line with the trend of proliferating mobile payment and digital payment, UnionPay has collaborated with industry players to launch various payment standards and products, including UnionPay Online Payment (UPOP), UnionPay Mobile QuickPass, UnionPay QR Code Payment, and UnionPay E-Wallets. We're also accelerating the building of a cloud platform and big data applications, as well as exploring emerging technologies like blockchain and artificial intelligence (AI).
In 2017, we rolled out QR codes for payments in China, Hong Kong, and Singapore. This year, we are working with our partners to roll out the payment mode on a larger scale, starting with the rollout across AsiaMalls' six malls management, with more to be announced soon.
At last year's Singapore Fintech Festival, we also gave a glimpse of the future of e-payments by showcasing new technologies, include FacePay, a face-recognition technology that enables users to pay for purchases by taking a photo of their face; Sound Code, which encodes data into ultrasonic sound waves to enable interactive payments for users; and a virtual-reality application that allows retailers to visualise in-store layouts and the integration of new payment technologies prior to implementation.
With a wide variety of potential applications for these technologies in the food and beverage and retail industries, amongst others, we are now working on testing these technologies with selected partners and customers and look forward to rolling them out across Asia in the near future.This content was originally published in RetailTechNews.
ChinaCustomer ExperienceDataE-CommerceM-CommerceMobilePayment