Everything Old Is New Again: Standards as Solutions Enabling Programmatic's Next Evolution
by Lindsay Rowntree on 27th Feb 2019 in News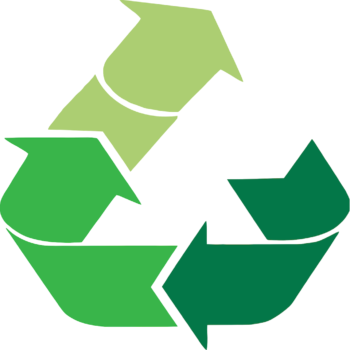 Every year is a big year for the digital ad industry, but 2019 really is gearing up to be a particularly significant year with, as ever, a healthy dose of the new. However, it's been the recent upgrading of two very well-established technical standards really generating some genuine excitement amongst digital ad product specialists, writes Jonas Jaanimagi (pictured below), technology lead, IAB Australia, in this piece exclusively for ExchangeWire.
The first is the OpenRTB protocols, which underpin programmatic operationally and were first established in 2010. The second is Video Ad Serving Template (VAST), which was first released in September 2008.
Both have recently had significant new updates released, and we are forming Australian working groups to help build awareness, evangelise adoption, and provide local support. These working groups will involve almost all of the IAB Australia councils in one way or another (but in particular our Executive Technology Council), as well as representatives from all corners of our industry collaborating to help inform, advise, and roll out these solutions to really improve the market.
So, what exactly is all the fuss about?
It's about the industry being able to re-establish trust in programmatic and the automated future via collaborative standards that can genuinely provide operational improvements across both the buy and sell sides. At a high level, both standards (whilst serving very different purposes) are essentially about simplification, minimising any existing duplication of specifications, and ultimately driving better efficiency and effectiveness.
Operationally, this will enable the industry to manage, deliver, and evolve the current set of ad products as they proliferate – but also develop any new and exciting products more seamlessly. It's future-proofing the delivery mechanisms that are so critical for us all commercially. The benevolent side effects of these improvements become the really meaningful aspects; for instance increased controls on the sell side and radically improved transparency on the buy side, particularly with OpenRTB.
Transparency in OpenRTB 3.0 & fighting fraud
The combination of capabilities to provide more controls to sellers and greater transparency to buyers has always been a powerful driver of value in programmatic trading. In the very early days – when mainly utilised to sell remnant, increase sell-throughs, and provide rapid scale/reach – almost everything in terms of the details was blind. At best it was opaque, as very little was openly declared. The most successful approach was to simply 'get your hands dirty', aggressively test, and very rapidly learn what worked.
This approach, in turn, developed trading environments and a culture of hidden knowledge, minimal best practices, and standards based solely upon what was technologically possible to achieve. It was all too often more akin to dark arts than professional practices.
Quickly it became clear that anyone with scalable premium inventory and audiences that could provide full transparency, and structure things appropriately via SSPs, would win. The protectionist approach remains philosophically well outdated. Programmatic buyers want easy access, full flexibility, and to be able to trade with complete confidence. The improved capabilities of OpenRTB 3.0 will provide exactly that; and with the forthcoming addition of ads.cert, we can finally bolster the high adoption of ads.txt with another standard as an effective solution to help fight fraud.
The ongoing issue of fraud remains a critical blocker, erodes trust, and must be a priority for the entire industry to tackle collaboratively. There's no way of establishing an environment of trust, particularly one enabled via automated technology, without being able to technically provide enough transparency to prevent buyers unknowingly purchasing fraudulent inventory. It wastes marketing budgets, steals revenues from publishers and, ultimately, funds crime.
Via ads.txt, buyers can review authorised sellers against verified domains on a hosted text file (hence the .txt), which, whilst being a bit fiddly, has helped resolve one key problem. However, it is certainly not a robust enough solution all on its own. That said, combining ads.txt with ads.cert will provide a vital layer of certification (hence the .cert) via cryptographically signed bid requests. Full transparency into the path of inventory is enabled and buyers can confirm that they are indeed buying inventory directly from the authorised seller listed on the ads.txt file. The seller can be authorised, and the inventory certified as legitimate.
These IAB industry standards serving as solutions, in tandem with sensible marketing principles and quality ad technology from verified vendors, can take the lead in the fight against fraud.
Enabling efficient & effective creativity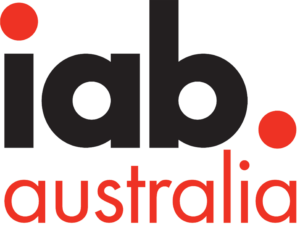 Operationally, establishing an environment to trade more easily and re-establish trust should enable both sellers and buyers to focus more on the creative aspects related to marketing effectiveness. For a long time now, we've obsessed about programmatic tools enabling the required capabilities of whom to market to, when, and how. Automation can resolve this; and ad tech has been incredibly innovative in providing us the technological tools to succeed from an execution standpoint.
Standards such as VAST, ads.txt, and ads.cert will enable the industry to market programmatically with operational efficacy and genuine confidence. It will also allow the industry to return to making advertising more human again through marketing creativity, collaborative innovation, and respectful privacy.
We can also build upon these foundational standards to keep pushing the boundaries in audio, CTV, and DOOH without continuously being held back by inconsistent standards, a lack of trust, and unreliable levels of transparency. 
Localising global standards
From a local Australian perspective, through 2018 we have been incorporating these forthcoming updates into various events and written outputs to help pave the way prior to the standards being released. Our Video Council submitted a VAST whitepaper and we had the privilege of having Dennis Buchheim, SVP and GM, IAB Tech Lab, present his view of the world at one of our biannual AdOps events in Melbourne.
Most recently, our Executive Technology Council oversaw the release of a handbook on Auction Mechanics (released in December 2018 and recently updated), in order to inform our membership on the significant impact of header bidding and SPO. Our aim was to shine a light on the workings of the various bidding strategies currently in use, and try to provide some useful best practices.
Education for our members is always a key driver, but we have a requirement as the leading industry body to lay a foundation of knowledge that we can build upon when evangelising the benefits of standards such as the new (version 3.0) OpenRTB protocols. The adoption will have to be widespread and the efforts collaborative, because the effort required by platforms to recode will not be insignificant.
Ensuring that the industry has appropriate measurement for changing consumer and ad opportunities is another challenge the IAB in Australia is tackling this year, by running a full review of audience and cross-media measurement, delivered via a project called the 'Future of Measurement', led by our CEO Gai Le Roy and recently appointed research director, Natalie Stanbury. We think it is important to find ways of bringing the traditional, research-driven measurement systems, and technical delivery and verification services closer together, so marketers have a clearer understanding of media opportunities and advertising impact.
This work will complement all the work being done from a technology perspective with our VAST and OpenRTB working groups. These areas can then seek alignment, and we can look to leverage and utilise the operational benefits of a simplified, more efficient, and transparent delivery mechanisms for the betterment of digital marketing moving forwards.
Bring on yet another big year for us all.
Care to find out more?
Ads.txt background and specs: https://www.iabaustralia.com.au/ads-txt
Auction Mechanics Handbook (v2): https://www.iabaustralia.com.au/guidelines-and-best-practice/guidelines-best-practice/item/3-guidelines-and-best-practice/2667-auction-mechanics-dec-2018
Related blog article: https://www.iabaustralia.com.au/iab-blog/blog-articles/entry/header-bidding-auction-mechanics-and-preparing-for-the-next-evolution-of-programmatic-advertising-1
Auction Mechanics podcast: https://www.iabaustralia.com.au/iab-blog/blog-podcast
Ad VerificationAds.txtAPACAustraliaFraud