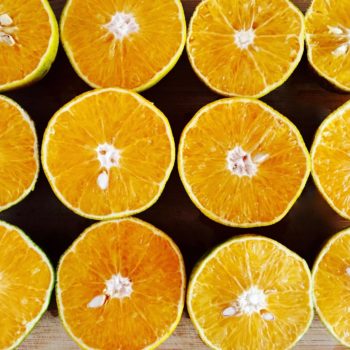 ExchangeWire has been doing 'proper' European events for over ten years. All our events are done predominantly through the native language of the country in which we host events: French, Spanish, Swedish, or German.
I have even given two French monologues to an audience of over 500 French men and women. It must have been laughable to hear me blunder my way through a ten-minute overview of the programmatic landscape. I thank those attendees for not walking out on both those days – but still, I think my French teacher, Ms Fitzpatrick, would have raised a wry smile at my commendable effort.
Over the years of doing these European events, we at ExchangeWire have learned that most of the problems plaguing Europe's 20 percenters are more or less the same across all of the key markets in Europe. And this year is no different.
I am going to run through the key things you will be discussing at this year's ATS Paris (tickets nearly sold out), and why I emphasise – AGAIN – the struggle of the French 20 percenters is invariably also our struggle.
Solving the ID problem will help the 20% fight back
It is an open secret how Facebook is battering French newspaper publishers and digital media companies. Its sheer scale, its cross-device capabilities, and its granular targeting are laying waste to the 20 percenters in France. Facebook is not only owning the DTC (direct-to-consumer) segment, but also capturing huge chunks of agency budget. It is a formidable foe.
Like Google, it does have a glaring weakness: its lack of premium content. Facebook is not premium – and never will be. So if publishers can fix the ID issue, the 20 percenters will thrive.
One of the key areas on the agenda at this year's ATS Paris is the subject of ID. There have been some interesting developments around publisher data initiatives like The Ozone Project in the UK and Alliance Gravity in France. We will have Fabien Magalon on stage to discuss this in more detail.
There will also be conversations about local universal login initiatives, like the one being proposed by the publisher body, Geste. I think it is inevitable that premium publishers will need to go this way. Paywalls are going to be universally unsuccessful.
The internet base is hitting peak subscription. Money is tight everywhere – and the idea that people can pay for 20-odd content subscriptions is absurd. So trading data for free access will become the norm. If premium pubs could get this implemented, it would help them eat into the duopoly's outsized market share.
We, as an industry, must be conscious of privacy, and ensure we build GDPR-compliant solutions with the user at its core. At ATS Paris this year, we will also look at management and activation of first-party data – and how publishers and brands can leverage the best in ad tech to do the type of targeting that is both privacy-first and competitive with the American platforms.
Service-layer wars
Management desperately want the agencies' client business. Likewise, the agencies want to charge the eye-watering management fees enjoyed by consultancy groups. Both seem very confused as to what their core capabilities are right now.
This has left a vacuum where a whole new breed of service layer company can emerge. There are new players focusing on execution. There are others building a tidy business in data management and activation.
And there is an interesting strain of service provider looking to help brands optimise for transactional platforms, like Amazon, Alibaba, and Shopify. This new service layer is a fascinating area for innovation right now.
At this year's event, we will host a panel to discuss where the opportunities lie. Will the holding groups re-emerge with a rebooted model for the digital era? Or will we see a thousand specialists bloom in the service layer?
Everyone wants to be in TV – including the 20%
Much of the big ticket M&A over the past five years in ad tech has been in video and TV. Driven by a pathological fear of being eaten alive by Amazon, Facebook, and Google, some of the biggest TV/cable/telco companies have made some big strategic bets on ad tech. Both Xandr and RTL are buying in ad tech to build their own programmatic buying stacks. More deals are coming.
It seems connected TV has come of age in France; and that will open up some interesting developments. How best to sell this inventory? Who to work it? What data do we make available? In a star-studded panel, we will be speaking to CANAL+, SpotX, TDF, and Values. This is preceded by a presentation on the connected-TV landscape in France. Why should you be here to see this? The TV ad business in France is worth billions of Euros – and is about to disrupted.
What do French brands really want?
They want transparency. In-housing and SPO are all a product of transparency. When you are spending hundreds of millions, it should be a prerequisite to have an idea how your spend is being allocated to tech, media, and fees – and where it is appearing.
The transparency debate resonates through the whole industry, affecting every facet of the value chain. Our final panel of the day will discuss those overarching subjects – and how the industry can fix brand trust in the digital ecosystem.
The above is a mere taster of what to expect at this year's ATS Paris event. The best and brightest minds in the French market will converge on Elysées Biarritz on 3 April to discuss the key issues affecting the industry.
I look forward to seeing you all in Paris this year. And remember: in an age of isolationism and distrust, there is always hope when an Irish man, delivering a monologue in French, can make a French audience laugh with a really bad joke about Brigitte Bardot, Charles de Gaulle, and a block of cheese.
ATS Paris is being held on 3 April 2019 at Elysées Biarritz. Limited tickets are available for purchase here.
AdvertiserAgencyATS ParisAudienceDataFranceMonetisationPublisherTV