UK Viewability Reaches Over 70% for the First Time; ADmantX Boosts its Brand Care Offering
by Mathew Broughton on 6th Sep 2019 in News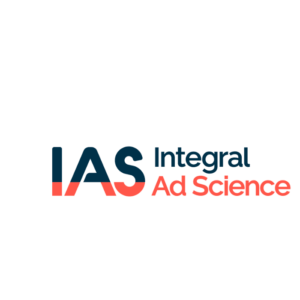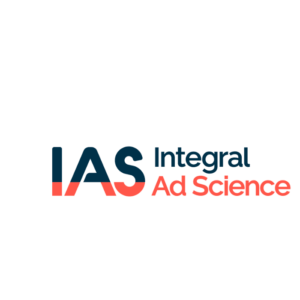 In this weekly segment, ExchangeWire sums up key industry updates on ad tech from around the European region – in this edition: UK viewability reaches over 70% for the first time; ADmantX boosts its brand care offering; 1plusX expands into France; Outbrain Integrates with Google Display & Video 360; and Xandr launches selling platform: Xandr Monetize.
UK viewability reaches over 70% for the first time
Integral Ad Science (IAS), a global market leader in digital ad verification, has released its Media Quality Report for H1 2019, providing transparency into the performance and quality of UK digital media, alongside global comparisons.
Viewability highest it's ever been in the UK
The report reveals that for the first time, desktop display viewability exceeded 70% during H1 2019, with the UK achieving 70.9% viewability – an increase of 7.5 percentage points year-on-year. Canada edged ahead to take top place at 73.6%, with Germany coming in third at 69.4%. Impressively, global viewability averages surpassed 60% across all formats and environments in H1 2019, reflecting a worldwide commitment to increased quality following advertiser demands.
Brand risk continues to decrease
The consistent decrease for brand risk in the UK continued in H1 2019, with a 1.7 percentage point drop from 4.5% in H1 2018 to 2.8% in H1 2019 for desktop display. This places the UK in a healthy third place in the global risk rankings, with Italy coming top at 1.9%, followed by Australia at 2.5% and well below the global average of 4.7% of ads found next to unsuitable content.
For video, almost one in ten (9.8%) ad impressions appeared next to inappropriate content, yet this year still saw a 0.8 percentage point decrease compared to last year (10.6% to 9.8%). Italy continued its leading streak, with low risk across video impressions for desktop and mobile (3.2% and 4.9% respectively).
ADmantX boosts its brand care offering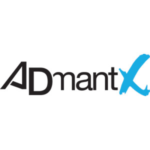 ADmantX, a leading data provider of natural language processing (NLP) cognitive semantic-based solutions, has announced it has launched new brand safety categories for different vertical sectors to reinforce its Brand Care offering.
Powered by its Natural Language Processing (NLP) technology, ADmantX – thanks to its granular semantic analysis at page level – has enriched its brand safety vertical categories by industry with new segments, to support customers in creating safer and more personalised online campaigns.
ADmantX has more than 120 specific Brand Care categories across different industries and related key products. These are in additional to pages in which ADmantX has found standard negative content (such as porn content, disasters, accidents, crime, terrorism and illegal drugs) to the specific toxic content found for each industry vertical segment.
Available to ADmantX customers from September, the new brand safety segments will boost the ability to better personalise the brand safety strategy in sectors such as Pharma (e.g. the new Painkillers segment includes protection from contents about abuse of drugs/pills and legal complaints against the pharma sector); Finance (protection from negative content about bankruptcy, layoffs and problems around loans and mortgages); Consumer Electronics (protection from inappropriate contents around wearables or around a specific brand in the sector); and Fashion (protection from negative content against luxury goods and high fashion whilst excluding sensitive content such as pages about poverty, etc.).
1plusX expands into France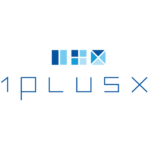 The predictive marketing and data management platform of 1plusX has announced the appointment of Bastien Faletto as Sales Director Southern Europe. Formerly, he was Director of International Markets at nugg.ad – Zalando Marketing Services.
Following the announcement, in early 2019, of the diversification of its product range and the development of its customer portfolio in Europe and Asia, 1plusX continues to grow internationally and opens its French office.
Previously, Bastien Faletto was Director of International Markets at nugg.ad - Zalando Marketing Services, a company he joined in 2012. He held various sales positions until 2017, when he was appointed Country Director France & BeNeLux. Bastien Faletto began his career at IAB France, as head of partnerships.
According to Bastien Faletto: "To support the development of 1plusX in France is an exciting mission and a response to the many challenges that French advertisers and publishers face in terms of data to remain competitive."
Outbrain Integrates with Google Display & Video 360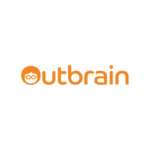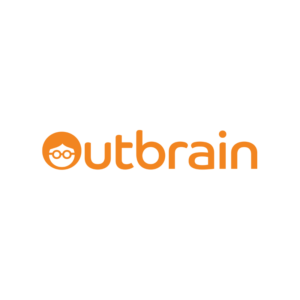 Outbrain, a leading discovery and native advertising feed for the open web, has announced the full launch of its integration with Google's Demand-Side Platform (DSP), Display & Video 360 to give marketers greater ability to capitalise on the benefits of Outbrain's unique native inventory at scale.
"Display & Video 360 gives our customers efficient access to buy Outbrain's premium native inventory, further heightening our investment in both the programmatic space and innovative native solutions for marketers," said Gilad de Vries, Senior Vice President of Strategy at Outbrain.
By connecting with Display & Video 360 through BidSwitch, Outbrain gives buyers a more efficient and direct route to provide consumers with premium ad experiences at scale. Since acquiring Zemanta in 2017, Outbrain has continued its efforts to expand its programmatic offerings so that marketers are able to enjoy full flexibility in their buying strategies, across Outbrain's premium inventory.
Xandr launches selling platform: Xandr Monetize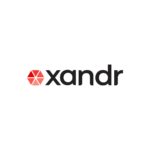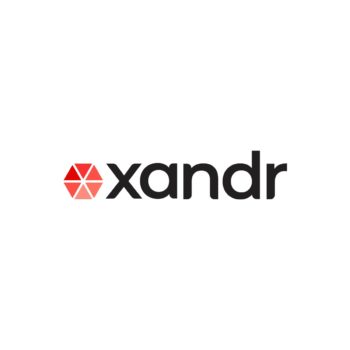 Xandr, AT&T's advanced advertising & analytics company, has announced the launch of Xandr Monetize, a reimagined strategic selling platform built on the powerful foundation of AppNexus technology. Xandr Monetize will enable media companies to unlock the full value of their premium content and improve the advertising experience for consumers.
As content consumption and viewer attention increasingly fragment, Xandr Monetize gives publishers and media owners full control to navigate the consumer journey and client relationships. The platform offers content owners improved monetisation, through better inventory management capabilities, data-driven yield optimisation, and differentiated buyer demand. With these powerful tools, Xandr Monetize expands the ways in which publishers can package, sell, and measure the performance of their inventory across all screens and devices.
"Xandr is a trusted partner to media companies, attuned to their challenges and innovating in support of their growth. Now, with the size, scale, and resources of AT&T, we are uniquely positioned to offer the scaled, streamlined selling platform the industry needs," said Ryan Christensen, SVP of Product, Xandr. "With the launch of Xandr Monetize, our future is primed for collaboration that expands and enriches what media companies offer their advertisers and consumers."
Brand SafetySupply SideVideoViewability