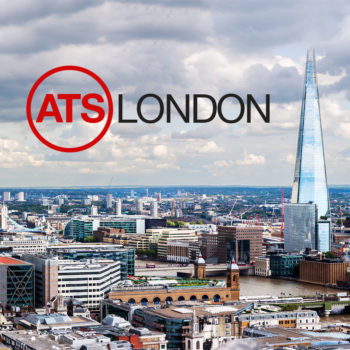 2019 marked a decade since the inaugural ATS London event, and the tenth anniversary edition of the conference certainly did not disappoint. A host of experts, ranging from ad tech aficionados to global publishers, addressed the focal challenges of the year, which are perhaps the most severe to have ever faced the industry.
The day started strongly, with ExchangeWire CEO Ciaran O'Kane, in conversation with industry titan Sir Martin Sorrell. From S4 Capital's mission to populism, Sorrell reserved his most stinging criticism for holding groups, stating that they 'are gone', and that the arguments against in-housing were 'bullshit'. The outlook for Google and Facebook was less negative however, with Sorrell stating that it was difficult to attack the major platforms given their core services, although he noted they were starting to behave more like traditional media companies.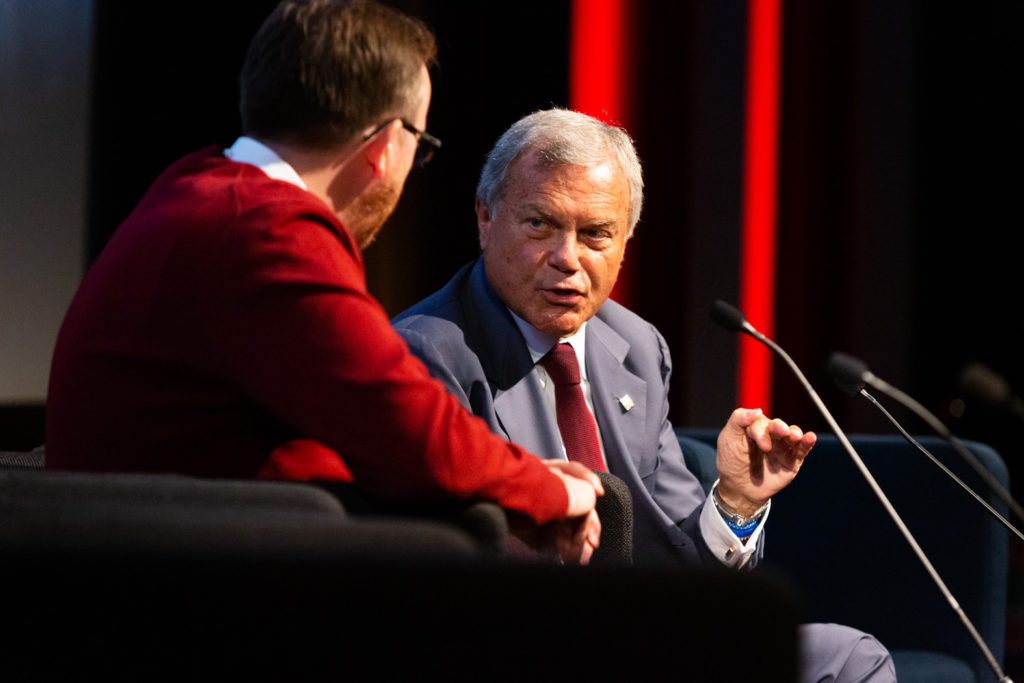 There is no doubt that the dominant theme of the day was identity, led by the ICO's examination into RTB, browser-level restrictions on identity, and the increasing clout of the walled gardens. ATS attendees received valuable insight and clarification on the first of these three challenges from Ali Shah, head of technology policy at the ICO. Speaking to ExchangeWire COO Rachel Smith, Shah stated that the objective of the report, and of the ICO itself, was to help shape an environment which fosters respect between businesses and consumers. The six-month window stipulated in the report is an "opportunity for the industry to show good faith," said Shah, and gave an open invitation to the ad tech industry to engage with them. However he also warned companies that do not engage: "the tide is coming in."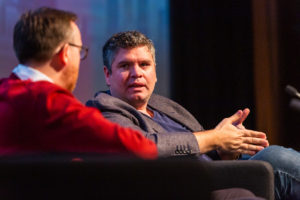 In a predictive chat addressing how such browser restrictions were affecting ad tech, and what the future of the ad-funded model looks like, Ciaran O'Kane was joined by Andrew Casale, president and CEO of Index Exchange. Mozilla's Firefox was deemed 'ineffective' for monetisation and this, along with the continual decline of media spend in Apple's Safari, meant that Chrome has been dubbed as the last 'safe haven', leaving programmatic on a precipice. However Casale doubted whether Google would move to kill off third-party tracking in the browser due to factors including the increasing anti-trust scrutiny on the web giant. The difference between a future 'authenticated web', and one dominated by relatively ineffective contextual advertising was highlighted, though Casale was keen to espouse the potential benefits to premium publishers.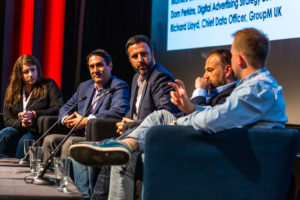 Addressing these issues further, ExchangeWire's head of content Lindsay Rowntree took to the stage with Matt Prohaska, CEO, Prohaska Consulting; Mathieu Roche, CEO, ID5; Dom Perkins, digital advertising strategy director, Immediate Media; and Richard Lloyd, chief data officer, GroupM UK, to discuss the focal question of 'how we can make programmatic work in an ITP and privacy-first world'. The tone continued to be embattled, with statements such as: "this is the largest change since the inception of the internet," (Prohaska), "we need to do better," (Roche) and "the reality is we don't have a solution which doesn't rely on the walled gardens" (Lloyd). Perkins noted the outlook was more positive for publishers, with work streams having been set up to enhance customer engagement. The solutions to the current problems have to come from ad tech itself, determined the panelists.
This conclusion was addressed specifically in a dedicated panel, entitled: "Industry problems that independent ad tech can fix." Lindsay Rowntree oversaw a frank discussion between Dominic Joseph, CEO and co-founder, Captify; Ari Paparo, CEO, Beeswax; Maria Flores Portillo, general manager EMEA, Amobee; and Brian Fitzpatrick, GM, IPONWEB. The panelists were united against the suggestion that the industry is crumbling and highlighted the various opportunities available, however this was balanced with the realism that there is set to be consolidation in the tech layer. "If you don't add value, you're not going to survive," was the unequivocal conclusion from Joseph.
Taking a step back to examine how independent ad tech initially developed in a broad conversation on 'The holy trinity of tech, content and data', Ciaran O'Kane donned his hypothetical cassock and spoke to Michael Rubenstein, president of AppNexus, a Xandr company, AT&T. The development in the industry from a small hodgepodge of independent players was detailed, with the statement that, "programmatic has gone mainstream," from Rubenstein, and that the focus for the future should be building an "independent ecosystem and marketplace," rather than merely constructing 'ad tech'.
Addressing one of the major phenomena over the previous decade, and following on from Sorrell's earlier comments, ATS London 2019 covered the hotly-debated topic of in-housing, with Ciaran O'Kane overseeing the conversation between Adam Ray, CEO and founder, 59A; Ruth Zohrer, global lead, BBVA at Mindshare; Ryan Storrar, SVP, head of media activation EMEA, Essence; and Anoo Mehmi, global digital content strategist, GSK. In-housing is not to be ignored, was the view of the panel, however it needn't be feared. The process also needs to be more accurately defined: "In-housing is the optimisation of the relationship between brand and agency," said Storrar.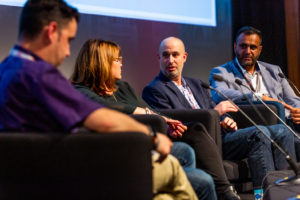 Linked to in-housing is the necessity of achieving greater levels of transparency to facilitate industry growth, with viewpoints needed to address trust for both the supply chain and the consumer. Ronan Shields, programmatic editor of Adweek chaired the discussion between Will King, commercial director, The Media Trust; Jana Meron, SVP programmatic & data strategy, Insider Inc.; Jay Friedman, president, Goodway Group; and Tanzil Bukhari, managing director, EMEA, DoubleVerify. "True value needs to be associated with buying media," was the conclusion from Bukhari, while Meron highlighted that the rapid expansion of supply concurrently led to an increase in illegitimate supply.
While from all the above it was clear there are significant pressures facing those in the industry, it was also critically important to note where creative adoption of programmatic technologies can be used to help expand both established and emerging sectors. For instance, the relationship between ad tech and the established TV industry was explored in a panel discussion chaired by Vincent Flood, editor of Video Ad News, featuring David Fisher, vice president digital, Discovery; Léon Siotis, general manager, supply, Europe, SpotX; Lara Izlan, director, advertising data & analytics, ITV; and Bhavin Balvantrai, chief market analyst, Omnicom Media Group. While the panel highlighted that innovation had been continuing apace, and that established executives were reaping the benefits of 10-15 years of experience working with advertising technologies, they questioned whether TV could ever be "fully programmatic". Measurement and attribution were noted as key difficulties, with advertisers described as 'wary' of wholly programmatic TV, given the difficulties experienced on display and the speed of adoption.
Reasons why digital audio, one of the key emerging channels of the last few years, is set to grab more ad spend was also discussed. Chair Fiona Davis, media and marketing specialist, was joined by Pierre Naggar, SVP of global demand, AdsWizz; Vicky Foster, commercial director, digital, Bauer Media; Alice Beecroft, senior director, global business strategy, Verizon Media; and Ollie Deane, director of commercial digital, Global. The panelists were keen to showcase that audio is not "just another digital format" and that there is a "more detailed relationship" between the audio platform and the listener, making it more challenging to advertise in existing advertising models. However the panel were unanimous in that there will be continued growth in ad spending on audio over the next twelve months.
With the much touted 'year of mobile' finally behind us, a further panel discussion detailed the opportunities available for brand marketers in mobile platforms. To that end, Fiona Davis was joined by Liam Brennan, global director of innovation, MediaCom; Matt Barash, head of strategy & business development, AdColony; and Cristina Constandache, chief revenue officer, Viber. The panels agreed that progress had been slow, with this being attributed to various factors such as the speed of mobile evolution and programmatic being slow to adapt to the environment. Brands and buyers are "still seeing mobile as a screen, rather than as a utility," according to Brennan.
The most fiery debate came towards the close of the day, revolving around the central question of what programmatic means for OOH. Lindsay Rowntree oversaw Seun Odeneye, managing director UK, Cadreon, facing off against both Nick Halas, global head of strategy, Posterscope, and Sophie Pemberton, group strategy director, Talon Outdoor. Odeneye highlighted the value programmatic could bring to the space: "DOOH is the output of what programmatic can be." The other two panelists urged caution: "a lot of companies are pitching programmatic OOH, and have oversold and under-delivered," said Halas. In one of the greatest analogies of the day, Pemberton said, "we don't have to destroy the buffet, we need to see whether programmatic works."
Tickets for ATS Berlin are now available and can be purchased here.