The German Programmatic & Martech Industry in 2019: Predictions and Reflections
by Mathew Broughton on 24th Oct 2019 in News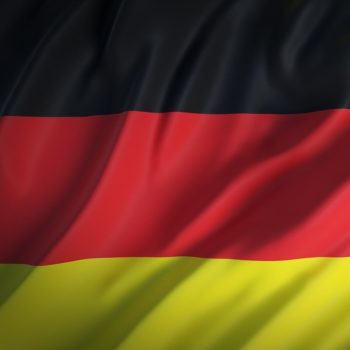 In the latest of a series of market overviews, ExchangeWire reviews the key trends coherent to the German programmatic and martech industry ahead of ATS Berlin 2019, and receives insight on the market from a range of media professionals.
Key statistics
- 70% of digital display ad spend in Germany is directed via programmatic. (eMarketer)
- Programmatic ad spending in Germany is expected to reach €1.80bn (£1.55bn), which represents a year-on-year increase of 15.4%. (eMarketer)
- 89% of brands engaging in programmatic advertising in Germany have in-housed certain buying capabilities, higher than the European average. 32% of such brands have fully in-housed buying functions, second only to Spain (35%). (IAB)
- Average ad spend per internet user in Germany is predicted to hit USD$216.87 (£167.12) (Statista)
- Digital audio and addressable TV are predicted to be strongest growth drivers in digital media, with expected growth rates of 21% and 20% in 2020. (FOMA & BVDW)
- 77% of surveyed German media agencies believe GDPR and draft ePrivacy regulations benefit US companies, to the detriment of European firms. (FOMA & BVDW)
Time for collaboration and to put the consumer in the spotlight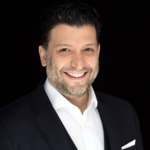 2019 has been an exciting year for the advertising industry in Germany. With regards to emarketer findings, the growth of digital advertising spends in Germany will be continuous for 2020.
Besides the impact of GDPR, Safari's and Firefox's tracking prevention initiatives have caused many discussions regarding the decline of the third party cookie, but at the same time it has also brought about the acceptance and realisation that there must be alternative solutions providing a unified ID. The impact is noted in measuring the effectiveness of campaigns, and it is recognised that first-party data has such a significant value to planning, targeting and activation, but as well in creating a meaningful experience for the consumer.
Now is the time for buyers and sellers in the technology and media landscape to collaborate better and work towards outcome-driven goals putting the consumer in the spotlight.
The advertising industry requires clarity on how things are done and function but as well shifting focus from transparency to trust. Historically, the business has experienced many severe stages which formed a lack of confidence and caused the trend of in-housing digital/ programmatic disciplines.
As in other countries, digital transformation, first-party data, and putting the consumer first are part of the realignment process as well as mastering a new business model.
Trends like personalisation, Voice, AI, Conversational bots have been new opportunities as well, but need time to mature.
Hossein Houssaini, founder, Ho/Pe Advisory Ltd.
Higher quality standards must be introduced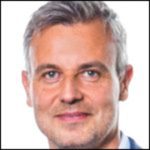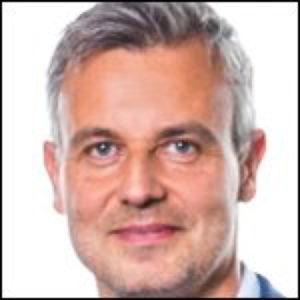 Global advertising is undergoing a paradigm shift. Brands and advertisers are investing more in digital advertising than ever before. Therefore, they can rightly expect increased transparency, performance and measurability from the media supply chain. Online advertisements must offer consumers a fair value exchange for their attention. A higher quality standard for online advertising must therefore be introduced.
Many German marketing departments have already implemented solutions to measure the effectiveness of their campaigns. But that is not enough. Marketers need to address the challenges of viewability, ad fraud and brand safety to support their campaign success. The goal of marketing managers must be to ensure that every impression - that is, 100% - is seen by a real person, in a brand-safe environment and in the right geographical context. This is the only way to fuel campaign efficiency and effecitiveness, ultimately driving real business outcomes.
Marco Barei, director sales DACH at DoubleVerify
Header bidding, new channels, and a new approach to identity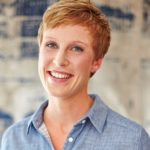 Germany is very mature when it comes to programmatic, meaning 2020 will see a focus on three key areas: continued adoption of (header) bidding usage and first price auctions, an extension of this to new channels, and a new approach to identity and user choice.
The market has largely adjusted to the shift towards a first price auction environment in recent years, and we can see this header bidding momentum continuing beyond just web browsers into other channels. Monetisation of in-app inventory is set to become a key area of growth in 2020, with app bidding increasingly replacing traditional practices such as waterfall and mediation. A similar shift towards programmatic in video inventory is also very likely due to its current popularity as a format.
The question of what a post-cookie era could look like provides a challenge the whole industry –advertisers, publishers and tech providers – must tackle together. We need to focus on an ecosystem that has consent and user choice front of mind, while also maintaining addressability to ensure marketers can connect with consumers through free publisher content. ID consortiums like the European NetID will likely play an important role here in creating such an ecosystem.
Transparency is another key factor in programmatic advertising right now, and with programmatic expected to further grow in Germany in 2020, additional transparency initiatives will be vital in improving trust in the market.
Julia Wittich-Sauer, Director Business Development CEE, Criteo
Weathering the storm of GDPR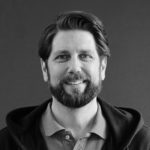 The German programmatic ecosystem has weathered the implementation of GDPR rather well over the last 18 months. Those at the forefront of the industry have helped retain the country's place at the vanguard of what's new with the incorporation industry-wide innovations like Prebid.js and Sellers.json.
Due to these actions, the German programmatic ecosystem has maintained a nice pace of innovation while ensuring compliance is adhered to. Personally, I'm looking forward to seeing how those proactive players will be reaping the benefits of these innovations in 2020 and beyond.
Benjamin Hansz, VP Strategy at RIVR - rivr.ai
Rampant growth, but fears over a frenzy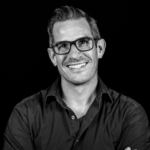 Germany is something of a trailblazer in the European Market, with programmatic already accounting for about 70% of display marketing in Germany – and set to rise by a further 15% in the next 12 months. That growth is even more rapid in mobile, in 2019. This breakneck growth is matched – perhaps even outpaced – by the sheer number of new programmatic and analytics companies arriving on the scene, offering a wide range of home-grown services.
All in all, the market is set to grow in excess of €2bn (£1.73bn) over the coming year – quite a feat. But this kind of rampant growth has precedents and, with fears of the industry getting a little ahead of itself, there are worries of a programmatic bubble forming. We find ourselves in a bit of a frenzy, which – while offering a lot of opportunity – has also created a fair bit of confusion. It's getting hard to see the wood for the trees, and whilst German institutions like the BVDW (Bundesverband Digitale Wirtschaft) are working on programmatic standards to address these issues, there's still some way to go till we reach programmatic perfection.
Thorsten Nolte, managing director, Germany, Tug
Making use of first-party data and credibility outside of the walled gardens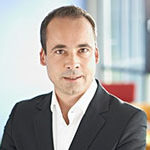 With 80% of German digital display ad spend coming through programmatic pipes this year and annual growth still in healthy double digits, the industry is going from strength to strength. However, as the marketing landscape evolves, there are obstacles to overcome.
Trust and transparency remain paramount. In a world where advertisers are increasingly concerned about hidden fees and media quality (whether that's fraud, brand safety or viewability), how can the industry build trust with brands? As well as agreeing what true transparency actually means, it's becoming increasingly apparent that we need more clarity on what industry standards should and could look like.
Another key challenge for our industry is the slow death of the cookie. Many marketers are talking about the need to harness first party data, but how can buyers make best use of this? And how can those German businesses outside of overly-dominating walled gardens position themselves as a credible alternative? These are questions that I hope to see answered in the next few years.
Mike Klinkhammer, director of advertising sales EU, eBay
Ad tech needs a privacy-first, transparent solution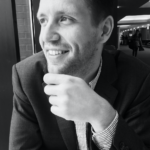 According to eMarketer, programmatic ad spending is projected to increase to €1.80bn (£1.55bn) up from €1.5bn (£1.16bn) in 2018. While the market swells, industry challenges are arising making it harder for advertisers to effectively connect with consumers online, limiting the effectiveness of their programmatic investments.
For publishers, market regulations are requiring more transparency and protection around the collection and handling of data. Such regulations have evoked major browsers to impose tighter privacy controls for consumers (often by default) whilst implementing restrictions on the collection of data via third-party cookies, therefore making third party cookies less available (if at all) and less valuable for targeting and measurement.
Recently, we have seen browsers such as Google Chrome introduce a new set of features giving users more visibility and control over how cookies are used, including the ability to turn off cookies. Additionally, Mozilla's Firefox has also implemented Enhanced Tracking Protection, blocking third-party cookies by default. Such changes coupled with adblockers (installed by approximately 32% of German consumers) are causing industry-wide challenges around addressability.
In order to improve addressability across the open internet for publishers, adtech needs a privacy-first, transparent solution rooted in user authentication. This fuels consumer trust in the midst of evolving privacy regulations and browser-based cookie policies.
We believe it is every publisher's right to maintain a direct, trusted relationship with their readers in order to operate their business. Ways publishers can do this:
- Capture user registration data.
- Educate readers on a fair value exchange and explain why identity is important to the balance of the ecosystem.
- And finally, work with identity providers to move beyond cookies for inventory monetisation.
Travis Clinger, vice president of global strategy and partnerships, LiveRamp
Programmatic clearly on the rise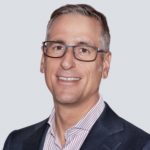 At the last edition of ATS Berlin, my main question was around how to get all the different players in the German advertising ecosystem on board the programmatic train.
But this doesn't seem to be an issue anymore, as programmatic is clearly on the rise and trending ahead of all expectations in terms of innovation and driving the industry forward. Why is that?
Programmatic and tech partners like Index Exchange are bringing a whole new layer of accountability and service to the market. Solutions like header bidding continue to help monetise and create this trusted ground between partners, while discussions around people-based marketing (with organisations such as the NETID Foundation) will continue to help build alternatives to the walled garden offerings that have become restrictive and opaque.
Joerg Vogelsang, managing director of DACH, Central and Eastern Europe, Index Exchange
2019 reports on local programmatic and martech markets
Limited tickets for ATS Berlin 2019, held on 5th November at Zoo Palast, are available to purchase here.