The Italian Programmatic & Martech Industry in 2019: Predictions & Reflections
by Mathew Broughton on 1st Aug 2019 in News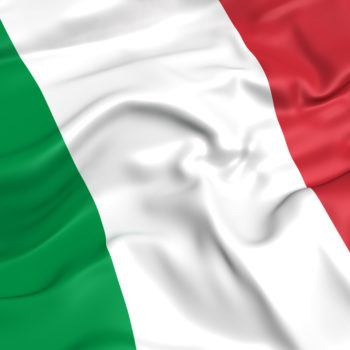 Advertising: a truly global industry. Whether this is at a form comprising of hastily-scrawled posters attached to telephone poles, or the totality of links within the complex programmatic supply chain serving countless ads across the world each second. Despite this, it can be easy to adopt a national status quo bias by focusing only on what other companies are doing in your own market, thus accidentally negating the chance of identifying potential opportunities stemming from technology, innovations and ideas from other markets.
In the latest of a series of reports examining ad tech and martech trends in local areas, aimed at bridging the gap market-based learnings, as well as how companies within these areas are adapting to global developments, ExchangeWire speaks to a range of industry professionals to get their thoughts on the Italian ad tech and martech space.
The statistics
- 70% of brands within Italy are involved in programmatic ad buying. [1]
- 86% of brands have in-housed capabilities in programmatic, in line with European average. [1]
- Italian display ad spending predicted to reach USD$1.73bn (£1.36bn, €1.54bn) in 2019, rising steadily to USD$1.95bn (£1.53bn, €1.73bn). [2]
- Video is the format with the highest viewability rates in Italy, with 73.6% (desktop) and 76.6% (mobile) video ads considered to be 'in-view'. [3]
- Brand safety levels in Italy are believed to be improving, with an estimated reduction of damaging display ads to 2.1% from 2.8% in the second half of 2018. [3]
- From May 25th 2018 to January 28th 2019, Italy reported just 610 data breaches (0.9 breaches per 100,000 people) relating to GDPR. Netherlands, Germany, and the UK reported 15,400, 12,600 and 10,600 breaches respectively. [4]
Italian market ripe with opportunities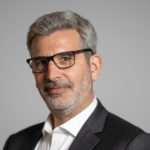 "Digital ad spend has been rapidly climbing in Italy in recent years, some reports even indicate it's among the fastest-growing markets in Southern Europe, and that growth shows no signs of slowing down. Publishers are now working to internalise their monetisation management functions and working directly with SSPs to optimise their systems. There's a lot of synergy amongst stakeholders at the moment, ensuring that the market can continue evolving and expanding in the future.
"In the theme of synergy and collaboration, we're also seeing this come to life in the form of various identity and data-based initiatives in Italy, like UPA's Nessie project. The democratisation of digital advertising is a global goal and mission (for Index Exchange and for the industry at large), and the Italian market is ripe with opportunities and interest in identity-based solutions, so it's the perfect place to start moving the needle on identity in Southern Europe."
Augustin Decré, managing director, South Europe, Index Exchange
The programmatic dolce vita: high adoption rates and exploration of new tech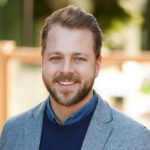 "The Italian programmatic market is very much experiencing its own 'dolce vita', with an adoption rate that far surpasses elsewhere in EMEA – 70% according to an IAB survey, compared to 48% in Germany, one of the best performing markets. And whilst the total digital media spend in Italy is lower than the leading markets, the speed of adoption is unparalleled and continues to grow at a rapid pace, doubling from $2.97bn this year to a predicted $4.41bn by 2023.
"Part of that growth is down to the willingness of Italian companies to dabble in new tech: 70% of Italian brands that are not already buying ads programmatically are keen to do so within the next year. New channels like CTV and smart speakers – already addressable through programmatic – have also provided new opportunities for expansion.
"And it's the role of CTV that will perhaps be most significant as the market matures: according to IAB Europe, while Italy only spent €7.2m (£6.58m) in 2018 (compared with, for example, €27m, £24.7m, in Spain), it will quickly make up the gap, reaching €58.8m (£53.8m) to Spain's €66m (£60.3m) in 2023. In fact, overall digital video spend in Italy is already just as high as digital display ad spend, and will see double digit growth over the next few years – faster than both display and search."
Lukas Fassbender, general manager DACH, The Trade Desk
Strong brand-publisher relationships and focus on semantic technology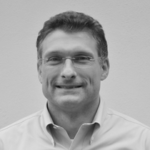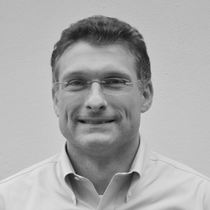 Focusing on the Italian publisher digital advertising market, there are quite a few strengths that other markets would be encouraged to take note of.
As a result of a particularly strong relationship between brands and key publishers there is a big focus on direct deals/programmatic guaranteed and in some cases second-party data agreements with brands. Publishers focus a lot on special formats and personalised opportunities with dynamic creativity and special projects on native formats mainly linked to direct brand deals.
When looking at the technology for inventory management, there is a clear focus on true semantic technology (NLP based) as best practice for offering personalised brand safety (or as we like to call it Brand Care), without the excessive filters of keyword solutions. This is something that has been highlighted by the Italian leading digital advertising associations (IAB Italia, UPA, Assocom, FCP‐Assointernet, Fedoweb, Fieg, Netcomm, Unicom) who wrote a whitepaper on the topic last year. In fact, many contextual monetisation projects (e.g. Brand dominance projects to allow only one brand to be present on a specific category on all of the inventory for a period, special contextual and Brand Safety selection of inventory) are based on dynamic page level inventory allocation.
When it comes to data, we are seeing a trend in the enhancement of publishers' own data (whether that's traffic, registration boost, or second-party data agreements) as an essential element for first-party data profiling and interest profiling. Moreover, we are also seeing a key focus on propensity models based on online browsing and navigation e.g. subscription models, performance models and new page recommendations.
Finally, there is also a growing trend in programmatic audio and the partnerships of social influencers' content as a part of the inventory directly managed with top publishers.
Giovanni Strocchi, CEO, ADmantX
Outlook for addressable TV in the Italian market looks very positive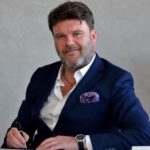 According to the latest data from Osservatorio Internet Media by Politecnico di Milano, Programmatic Video in Italy grew slightly more than 50% YoY at the end of 2018.
Despite these positive trends, we know that traditional TV still provides unrivalled audience reach and broadcasters still own major pieces in the value chain. But the industry is set for more change. Deloitte, in its "The Future of the TV and video landscape by 2030" report identified six expert predictions. In the context of digital transformation in TV, the first three are most important: Digitalisation changes content production, distribution and recommendation functionalities; traditional TV and non-linear content offerings will coexist. Finally, advertising becomes targeted and the industry is most excited about the growth of data-enabled and addressable advertising. This change of the TV landscape is prompting changes in advertising: Addressable TV is the chance for traditional broadcasters to foster the transformation.
Addressable TV should be viewed as a complementary addition to traditional linear TV advertising. This new technology leverages audience data to guide where an ad should be delivered. Broadcasters thus have the ability to show personalised ads to different households while they are watching TV, whether it is delivered through cable, satellite or Digital Terrestrial Television (DTT).
The latest "Address For Success'' report from Video Advertising Bureau (VAB) published in March 2019 estimates that in the US, addressable TV ad spend is expected to grow to $3.3 billion by 2020 – a 343 percent increase from 2016. This is a staggering growth that is being echoed in Europe, and
Italy in particular, though on a smaller scale.
In the European addressable TV market, the merging of linear TV with digital ad technologies is driven mainly by the spread of Smart TVs and the pre-installed HbbTV standard. Italy adopted this protocol in 2017 and the present number of HbbTV devices is around 4.5 million. The industry is registering a huge interest as the local advertising market is discovering the potential of addressable TV. Based on this technology standard, the SpotX Addressable TV Platform provides additional advertising opportunities and revenues, programmatic buying solutions, new audience insights and 1:1 marketing on the first screen. Broadcasters all across Europe are starting to use data to make their inventory addressable for advertisers and agencies.
Addressable TV advertising has grown dramatically alongside the demand for personalised advertising on linear TV. And with continued improvements and advancements to the addressable TV broadcaster tech stack the outlook looks very promising through the rest of the year and beyond. The approach has matured quickly in the Italian market and, if it continues on this trajectory, will become a valuable aspect of standard media planning.
Guiseppe Bronzino, managing director, SpotX Italy
Italy: combining creativity with the precision of programmatic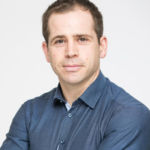 "Today in Italy, the question is not 'Are your campaigns programmatic?', but rather 'What DSP are you using?'. This says a lot about the state of the programmatic industry in Italy.
"The industry is focusing on brand safety, transparency, KPIs and first party data, but not only that, there is also a large emphasis on creativity – a main asset for the future of advertising.
"While the increase of digital advertising across a range of devices has often led to users being bombarded with repetitive and inauthentic messaging, new technological capabilities allow us to combine creativity with the reach and targeting precision of programmatic.
"As a result, ads can be updated in real time, ensuring the messaging remains relevant and up-to-date. This technology facilitates the instant production of thousands of creative iterations and ensures consumers are served appropriate and relevant content, by considering their location, device, preferences, and stage in the purchase journey. All these factors help ensure the creative is as impactful and engaging as possible – in turn boosting ROI, optimising ad performance, and providing context and relevance to brand stories. Another important factor to consider when looking to enhance campaign efficiency, is the quality of the environment the ad is being served in.
"Last but not least: companies that want to create their own internal programmatic divisions need to invest considerable time, commitment, and effort to be operational. The industry is fast-paced and businesses must adapt to the continuously changing environment to stay ahead of their competitors."
Andrew Buckman, COO, Sublime
2019 reports on local programmatic & martech industries
- Italy
- Spain
AdvertisingEMEAProgrammaticPublisherTVVideo